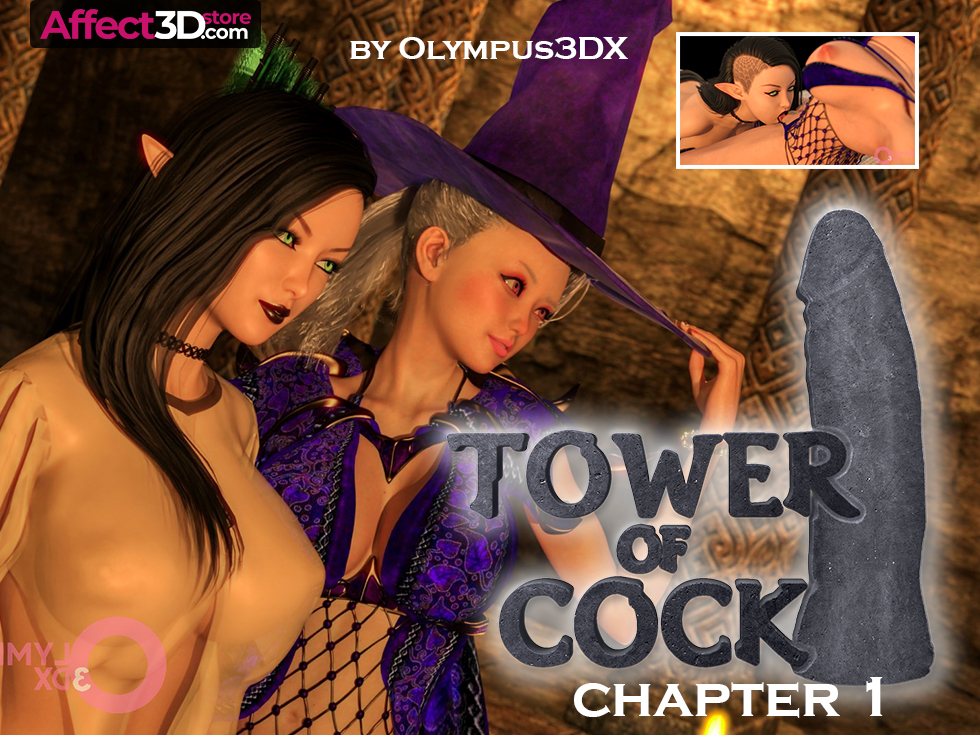 Olympus3DX delivers a massive stone member – I mean, edifice – or rather, Tower in Tower of Cock – Chapter 1! Having already delivered some other tasty bits, including their tasty Paradise Island, it's extra-pleasing to note that today's release is 100% free. Such a lucky day, ne? 😉
Our protagonist – clearly a magician, what with zero fucks given in snowy wastelands wearing so little clothing – enters the Tower of Cock and leaves her offering. Unsurprisingly, this triggers a guardian's attack. But rather than see some giant snake vore, her assailant gets the one-two punch as a newcomer elf shows up to aid her with enchanted arrows.
How fortuitous. 😉
The elf has no interest in waiting, and starts making out with the sorceress, but then she passes out from a bite wound. Should have cast shield! The sorceress then has some 'sexual healing' from the elf – or was it a dream? – and wakes up, her wound no longer life-threatening. She's certainly in a great state of undress, though… but, alas, they don't take advantage. Yet.
The 159-count image set, Tower of Cock – Chapter 1, is available in the store now for the low, low price of FREE! So get it and enjoy. 😉