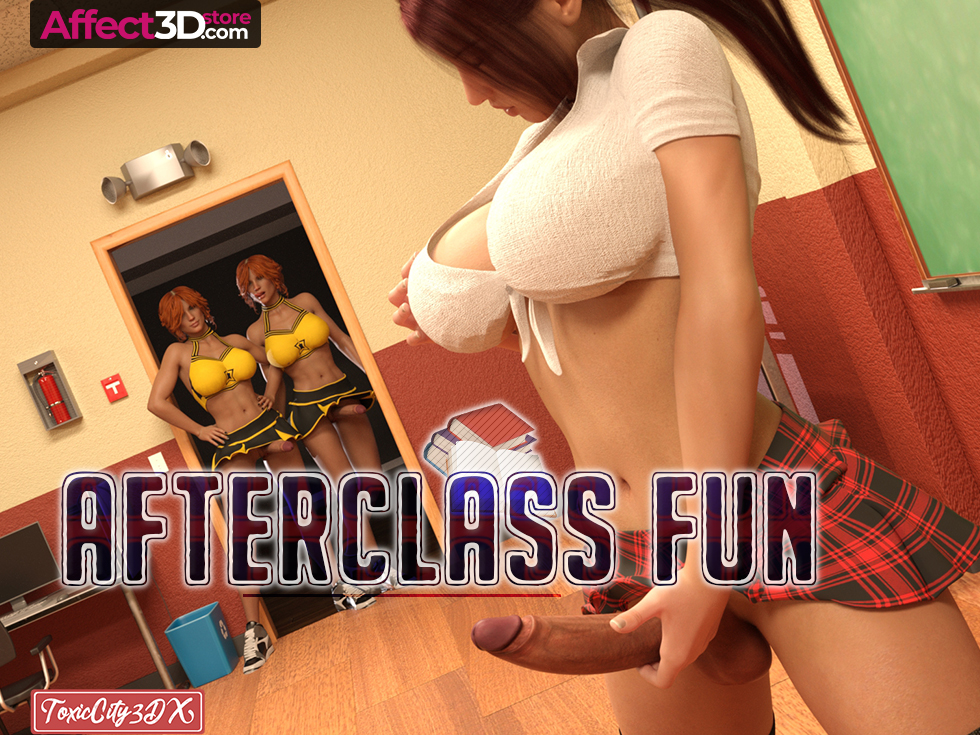 Cassie is needing to take care of some things before she heads home. Luckily for her, a pair of twins come and help her out in the latest from ToxicCity3DX, Afterclass Fun (now available in the Affect3D Store)!
Stroking her massive cock unaware of who is watching, Sonia and Sophia step in and decide to give Cassie a hand. Immediately clothes are coming off, cocks are getting stiffer and the lust is overflowing. Cassie gets on her knees while Sonia and Sophia take turns getting their cocks sucked. The sultry threesome ensues with making sure their holes, along with Cassie's is filled at the same time. It looks like Sonia and Sophia have done this sort of thing once or twice before but Cassie is in for some new sensations 😉
The three of them alternate between each other, mounting on top of one another, and feeling every inch of their cocks in each other – Cassie finishes Sonia and Sophia off simultaneously and delves in a cum shower.
Afterclass Fun spans across 47 images and is available now in the Affect3D Store for $5.00!