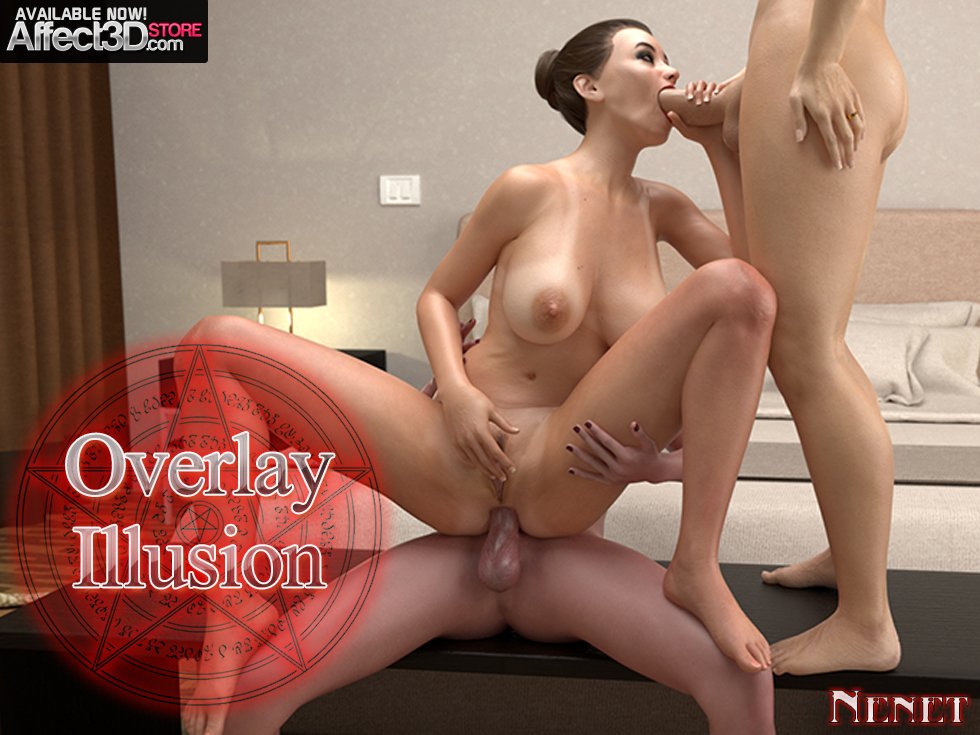 Marha continues her magical futanari ways in the latest from Nenet, Tutor 2 – Overlay Illusion (now available in the Affect3D Store)!
Maggie has come to return Marha's dildo to her but is taken back by her being naked. Marha explains that she had a session with someone and that Maggie is free to come in. She notices what kind of session Marha had with her student but couldn't help but be aroused by her dripping wet pussy. They begin fooling around when Besso wakes up from the moaning.
A threesome ensues but things take a slightly different turn. While Marha enjoys her dildo she wanted something more…lifelike. What does she do? She turns herself into a futanari! It's one thing to be penetrated by a demon but having a mature witch take part as well? Sign me up! Maggie gets double penetrated before finishing off Besso and Marha with her mouth resulting her having a nice cum facial. Looks like Maggie may want to assist Marha more often.
Tutor 2 – Overlay Illusion spans across 91 images and contains anal and vaginal penetration, double penetration, oral and loads of cum. Grab your copy today for $9.00!