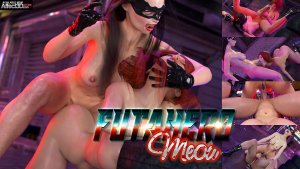 Thursday is always fun day when there's more porn animation to enjoy! Futanarica's latest is FutaHero – Meow. Clearly some sort of Cat-dickgirl super-hero, FutaHero is keeping us safe and keeping us hor and filled at the same time.
I'd kind of expect all kinds of super heroes to become porn stars, honestly.
Neglecting her hero-ly side of duties, Kitty (yes, that's her name, don't @ me) fucks Natasha right in the middle of a city street. That's the bold kind of behavior we expect from super heroes, but it's definitely more on the… shameless side of things. Maybe she got into the 'right' sort of catnip? You can definitely tell they're into it, between their sounds and faces. Yum.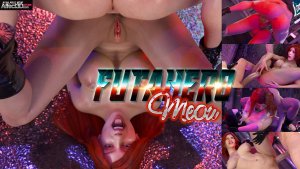 Kitty's rather well hung for a dickgirl, as expected, and doesn't wait long to get deep inside Natasha's cunt after she's warmed up from Natasha's throat. After giving her some frantic fucking, Kitty lays back and lets Natasha ride and finger her for a bit – then it's off to fucking Natasha's ass.
She can't let any part of her go un-fucked, after all. That would be neglecting her super fuck duties! You can get Futanarica's 15 minute+ long animation, FutaHero – Meow, for $14.95 from the store now.