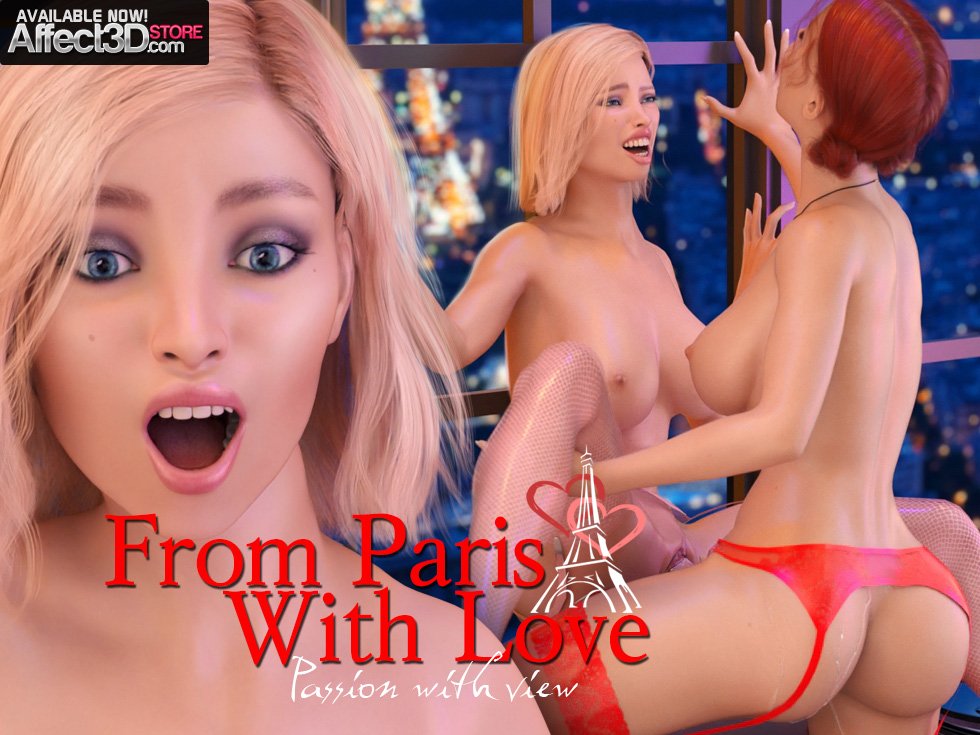 Paris may be most known for romance, but what's romance without fucking? Futanarica's latest, From Paris With Love, gives us that sweet Parisian view with a lovely helping of futanari fucking. And one of the best parts? This animation is fully voiced by adult voice actresses Marie Fasolt and Ko Clover!
Lory's lucky enough to have such a well-hung dickgirl lover in Ariana, who can't help but get as hard as the Eiffel Tower while watching Lory's bum.
And to be fair, it IS quite a lovely view.
What follows is what gals and dickgals do best, of course! After teasing Lory with her lingerie-clad thigh, rubbing between her cunt, Ariana can't wait any longer to fill her up – and lifts a leg to do it standing.
Ariana then takes her to the window, giving any onlooker a full view of Lory's tits bouncing while she keeps fucking her. Holding on for so long, Lory can't help but start squiring all over Ariana's cock – and she returns the favor by filling her up with cum. Yum.
You can get this ~21 minute video, From Paris with Love, for $19.95 from store now. Thanks for another fucktastic video, Futanarica. 😉