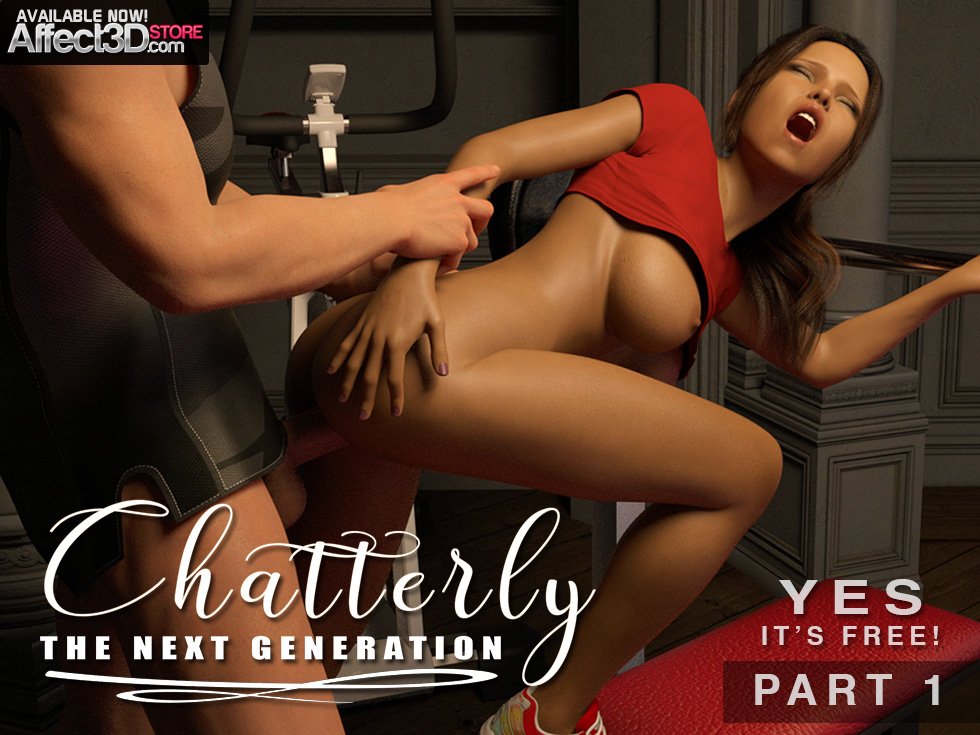 Gonzo Studios is really making me work today by doing a double-release. Oh, the strains of the poor porn writer. ahem Today we get to welcome Chatterley: The Next Generation! Continuing somewhat literally from the last series, this one follows the daughter of the Chatterley folks. Given her lineage, then, is it any surprise that this leads to kinky fuckery?
And, as Gonzo often does, the first episode of the series is entirely FREE! What a lovely way to get a new taste of the next generation. 😉
Episode One introduces us to Crystal Chatterley, who's quite happy with her life and parents (unusual yet lovely for a wealthy scion). While she doesn't grow up with any wild sex drive, when she finally overhears from their estate staff about the wild cuckoldry her parents get up to, she decides to find and enjoy awesome sex like her parents!
Exploits and sexual escapades with her personal trainer, and then the rest of the estate staff, ensue. It makes for a nice sexual awakening, but primes her for even grander times when she leaves for college.
But first, you can get and read Episode One on the store – which, yes, is free! While you're looking at it, do go and give the original series bundle a look; it's delicious, lewd stuff, full of cuckolding.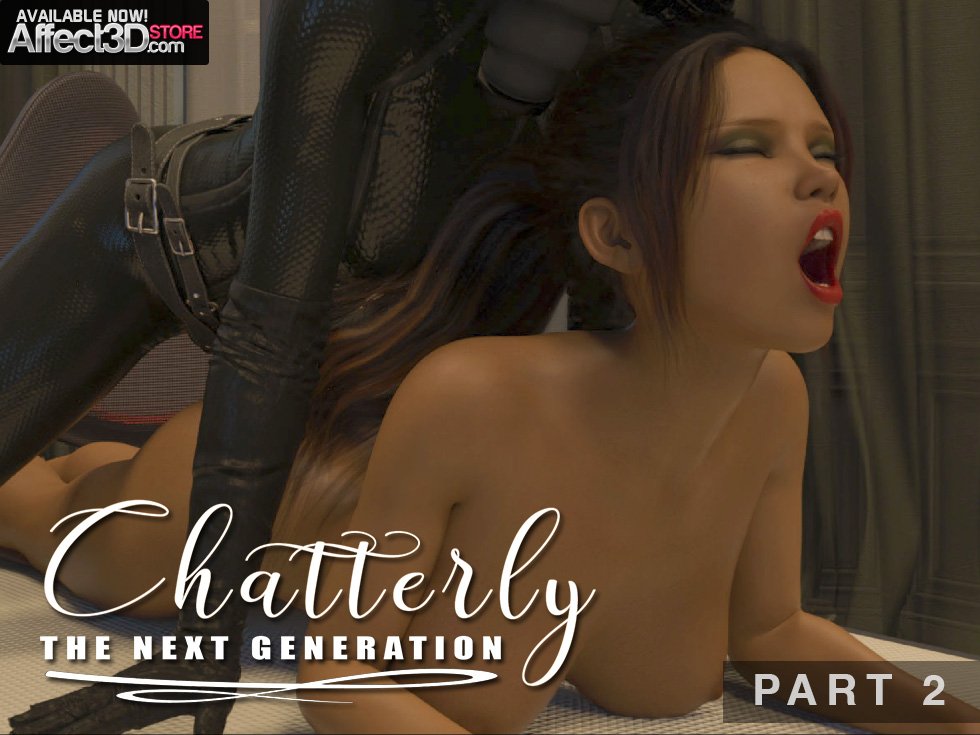 Onto Episode Two! With College comes plenty of new experiences, and Crystal opts to experience that to its fullest possibilities, living in a shared room in one of the dorms. Unfortunately, her roommate Gemma seems a total prude.
Trying to draw her into something fun, she takes Gemma to the campus 'party fair', which is a nice riff on 'job fairs', but advertises for different parties and party groups on campus. Gemma doesn't seem at ALL interested, though, and gets the most disapproving when Crystal takes a flyer for a kink party from two leather harness-clad gents.
After a rowdy round of masturbating, Crystal gets ready that night with a rather revealing dress, leading Gemma to storm off with a box in hand. Resolving to rehouse herself later, Crystal heads out to get some fun.
While she's very entranced by the bawdy delights before her, her guide gives her the creeps – and when he takes her to a private room, he ignores her no and tries to force himself upon her. In the nick of time, though, a leather-and-PVC-clad gal thwacks and beats down the guy with a wooden paddle. That face smack really looked like it hurt.
From there, Crystal is only too happy to show her savior some sexy gratitude… but it's what comes after that really gets the heart pumping! To find out, you'll have to get Gonzo's latest, an 81-page comic, from the store. It's available for $8.99 – so why wait?