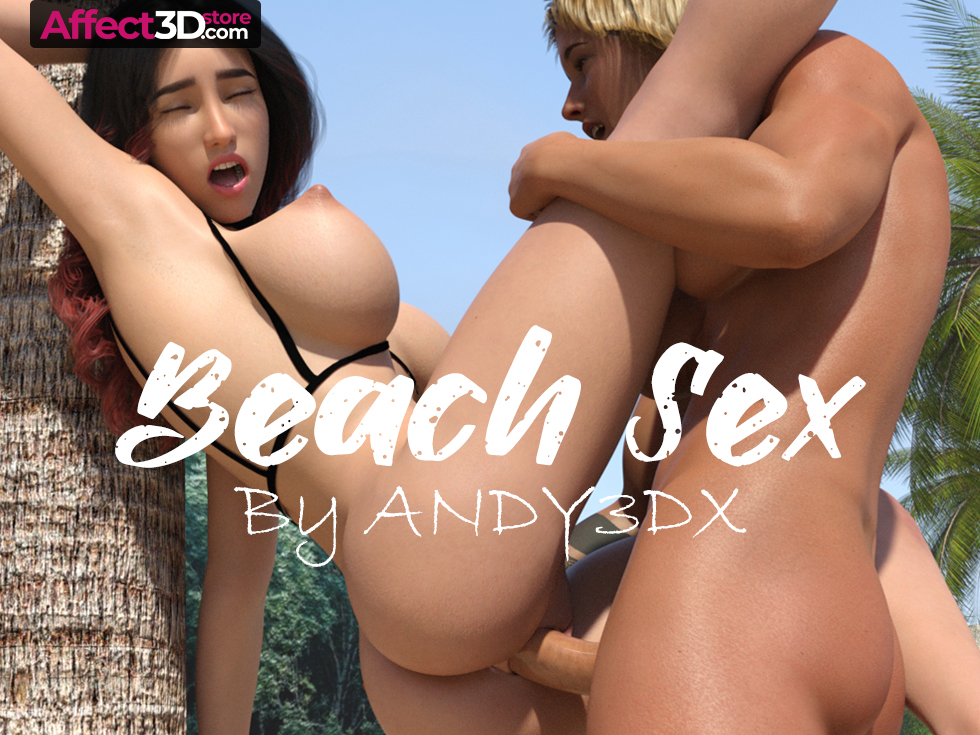 A girl and dickgirl couple get down and dirty next to the sea in Beach Sex! Andy3DX has certainly captured the appeal of a naked beach romp with your honey – and this comes with none of that coarse sand that gets everywhere. 😉
The romantic trip quickly turns sexy, as their playful, mostly naked romp inevitably turns them on. I certainly don't blame them. 😉 Seeing her partner's raging hard-on, the lass leans back against the tree, blushing and hungry for attention. Getting some friendly tonguing between her legs, she's more than happy to lift a leg for that huge futa cock.
They fuck against the tree in a variety of positions until the lass finally comes. Then she kneels and sucks off her dickgirl lover until she's ready to cum all over her face. One of the better afternoon snacks, I'd say. 😉 You can get the 59-count image set, without text, from the store for $8.00.