Xmas may be over by a long shot but who cares right? Nova certainly doesn't and their latest release – Stocking Stuffers shows us that really, any time of the year can be Xmas!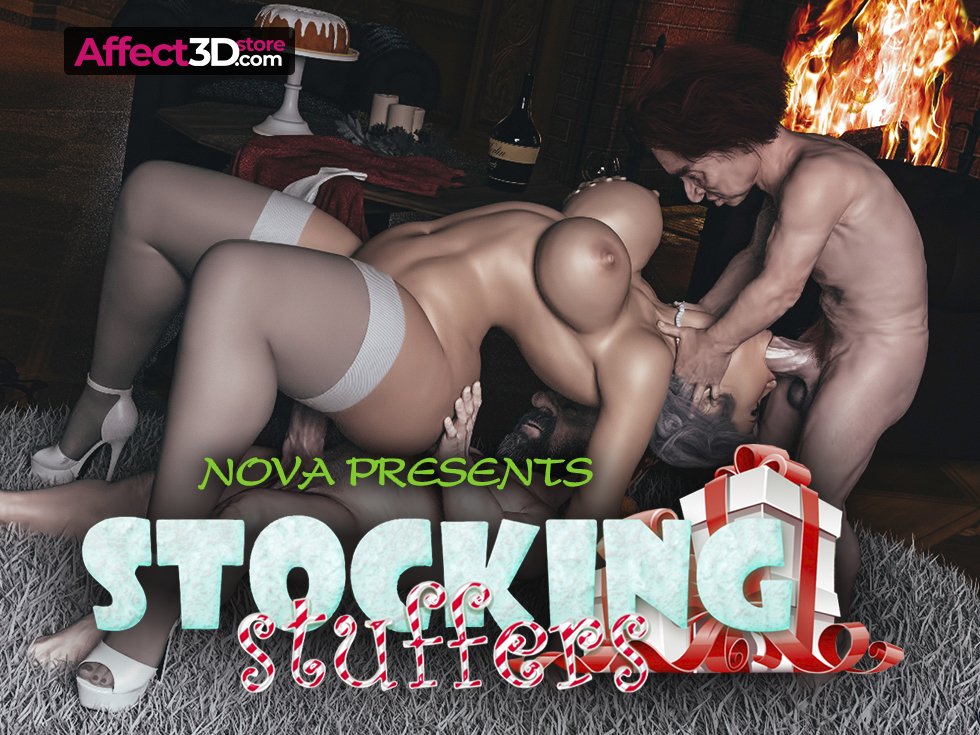 Mama Claus is busy preparing the house for the big night with her two helper elves. As they go about finishing the tree, she walks about in very tight yoga pants. Naturally, the two elves are more than happy to see her and she notices. So, she decides to give them a gift of their own – her. Claus's wife gets into a very alluring set of lingerie and urges the elves to strip off. They reveal two massive cocks and she just can't wait for them to fill her. The trio switch between doggy-style, missionary, and cowgirl as well as a whole lot of blowing and licking in between and during!
Stocking Stuffers lives up to its name and all 66 images (with and without text) can be yours for only $8!