Today we have a double release from Jared999D, featuring several familiar faces from the Message series. His heroines often have mighty tits, and by Jove they know how to use them well. If you love voluptuous sluts then these products are right up your alley. And since it is the one and only Jared999D, you know the quality will be phenomenal.
Message 3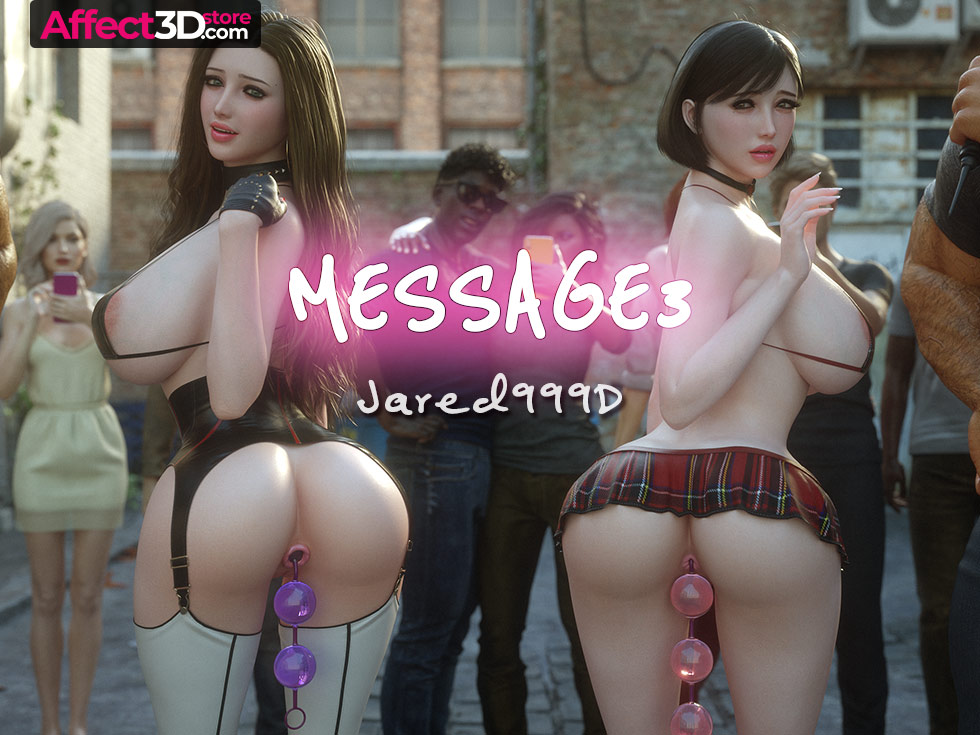 Suzi is your quintessential college student – quiet, bespectacled and studious. That is, if you discount her banging hourglass figure and giant pair of honkers. Still, under that ''respectable'' exterior she hides a secret: She absolutely craves being ravaged by a bunch of lustful guys. Luckily for Suzi, her good friend Karen knows the perfect man for that. Enter JD, who should be familiar with the fan of the Message series. If there is one thing to say about him, it would be that he is extremely proficient at his job, which is to provide the most thrilling, perverted encounter to women in need. Suzi and Karen are surely in for an unforgettable ride of ecstasy. But will that be able to satisfy our college sluts or will it inflame their perverted passions even more?
Message 3 is a ginormous comic set of 222 high-quality HD images, with text and textless version for your enjoyment. It is a total bargain at $10.00, so head over to the Affect3D and get your own copy!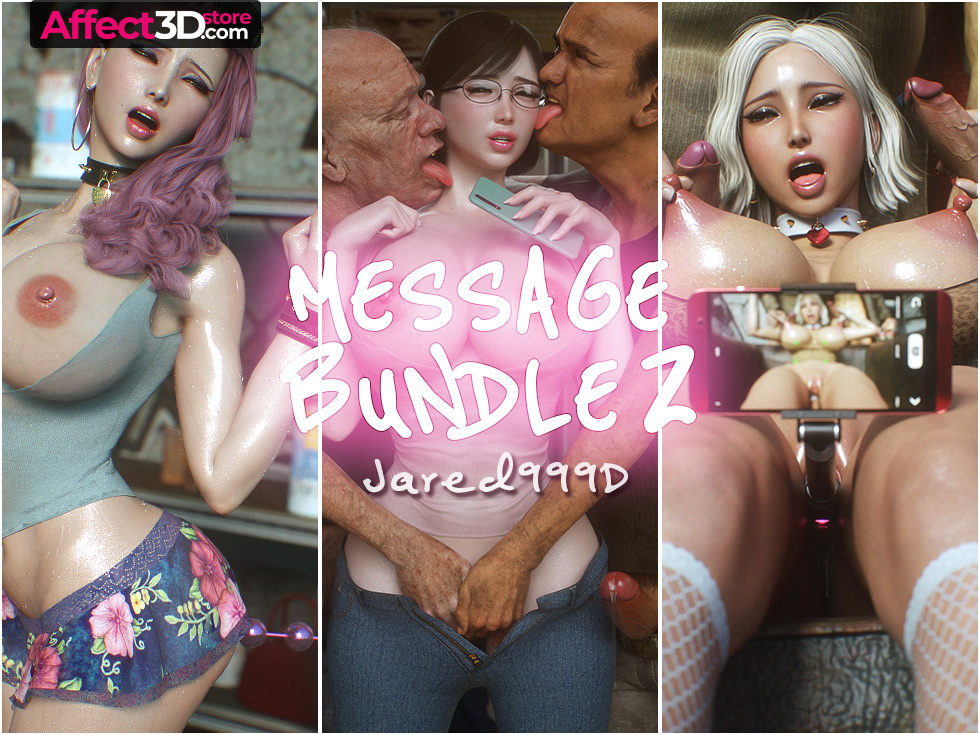 Message Bundle 2
If you are not satisfied and want to check out the other installments in the Message series, why not grab Message Bundle 2? This bundle includes the abovementioned Message 3, as well as Message 1 and 2.
In Message 1 we will have a look at Karen's own journey on the road of sexual experimentation and how she turns from a shy little girl into the absolute skank in the third installments. Message 2 though gives us a brand-new character, a blonde bombshell named Jenna who is thrill about exploring unknown territory of sexual pleasure, and of course, with the help of our friend JD.
Outside the normal content of Message 1, 2 and 3, Message Bundle 2 also includes 50 high quality bonus images. With the total number of pictures clocking at 640, it is an absolute steal at $22.85, so grab this bundle as soon as you can!