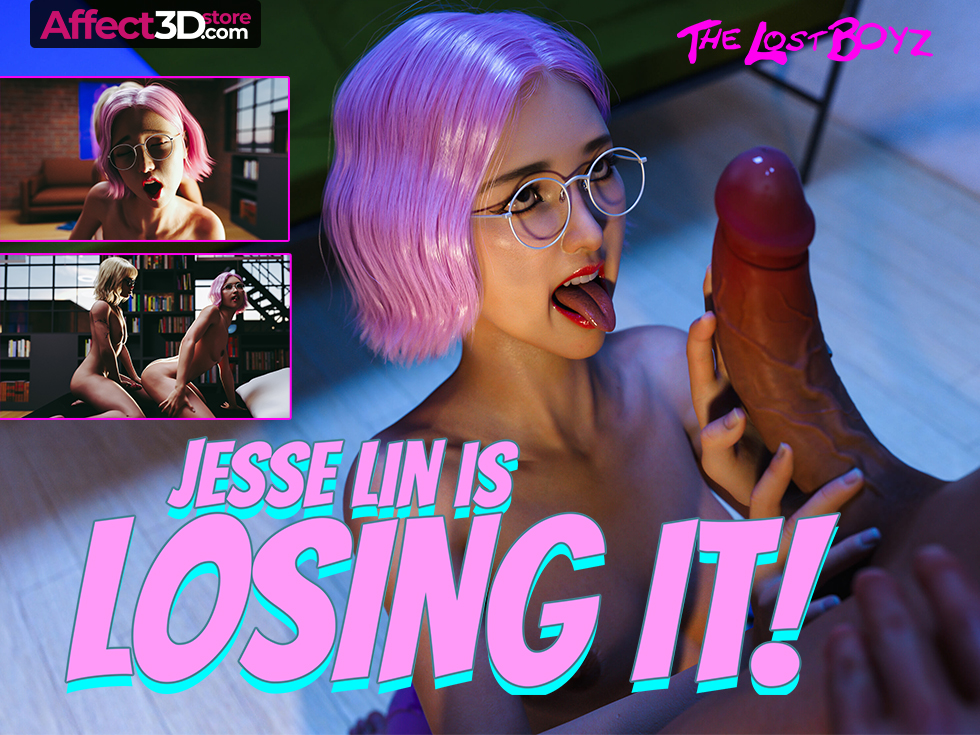 Mustering up the courage to set up a hook up can be a little nerve wrecking. In the latest from The Lost Boyz, Jesse Lin is Losing It (now available in the Affect3D Store), Jesse hits up not one but two people – one for oral and the other for anal.
Inviting over her close friend Megyn, she tells her that she's finally ready to lose her V-card. Excited for Jesse, she asks who is she going to choose. There's Hikari and Chloe, both who are really hot. After a little back and forth Jesse decides she wants Hikari to take her oral virginity while Chloe takes her anally. She text Hikari to meet up to give him a blowjob the following night at his place and he happily obliges. Jesse continues to text Chloe to meet up the following week and she as well, is more than happy to do so.
The following night Jesse meets up with Hikari and gives him a blowjob. For someone who has never done it before, Hikari came pretty fast – looks like someone is naturally good with their tongue. He tells her that she can hit him up any time she wants to blow off steam. When it's time to meet up with Chloe, Jesse is pretty nervous. Chloe reassures her that she will be gentle and they embrace each other. Turning around, Jesse is ready for Chloe to slide her member inside of her, is immediately overcome with how good it feels. Raising her ass up to feel every inch, Jesse and Chloe climax together and end the night cuddling next to each other.
Jesse Lin is Losing It spans across 81 images and is available in the Affect3D Store for $6.00!