Today we have a very special origin story from TheDude3DX! Lust Unleashed: Legacy takes us back to the origins of Kayla and Tatiana's romance/partnership and is available now in the Affect3D Store!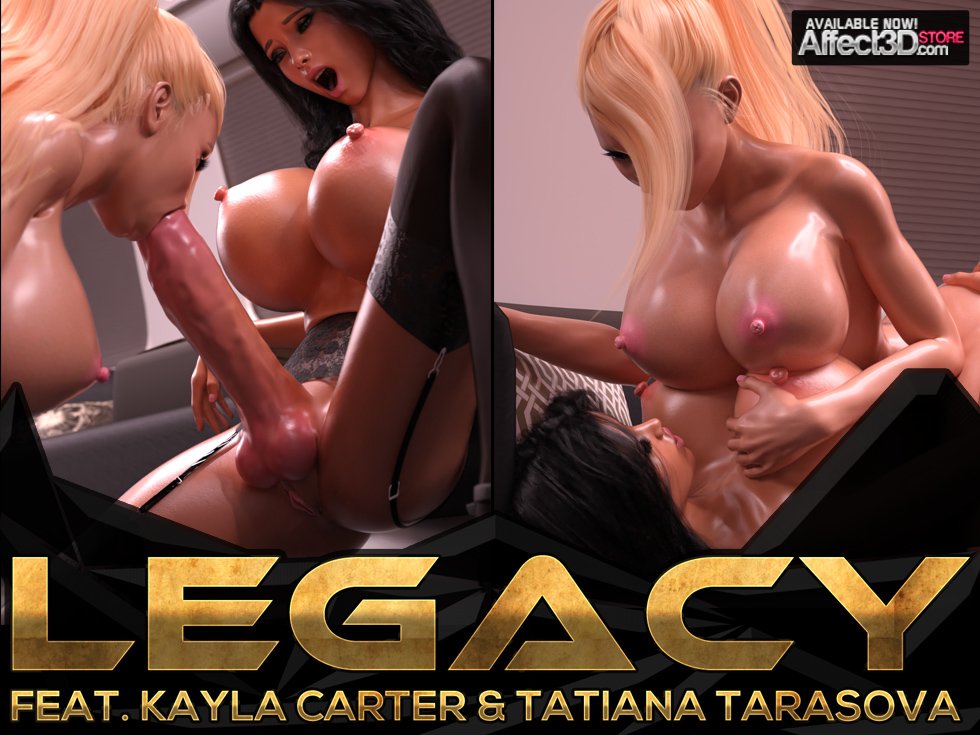 We are introduced to Kayla Carter – a very successful businesswoman who has taken her biogenetics company to new heights. Tatiana, her host, is a mysterious member of the elite. Little does Kayla know though, Tatiana is the last of a naturally born bloodline of dickgirls who wants to preserve her legacy and intends on using Kayla's company as a means to do just that. Kayla first wonders how Tatiana can have such naturally huge and perfectly round tits. So, for professional reasons, she asks to see and touch them. Naturally, Tatiana wants to do the same with her new friend's engineered tits. Tatiana then reveals that she has a far more complex and large secret hidden away.
She disappears momentarily to return in nothing but lingerie with a throbbing cock in her hands. Kayla is stunned of course and immediately begins playing with this amazing member. She then gets Tatiana to suck on her own cock as she licks her pussy. The brunette can't resist long and cums in her mouth. This then leads to a tit job from Kayla and more pussy licking. Kayla even rims her new friend as she continues to stroke her massive cock. Another tit job leads to more cum so the dickgirl can lube up. Naturally eager, Kayla begins riding Tatiana. It's not long before the pair decide to switch to another position and the dickgirl eagerly fucks her lover's ass. Tiring a little, Kayla decides to give her lover a break and rides her one last time whilst doing the splits. Tatiana can't resist and creamies the blonde's pussy.
Lust Unleashed: Legacy answers a lot of questions and really builds on The Dude's amazing story! It contains a 62-page comic and over 200 HD textless renders. All for $12.50!