For a better idea of what to expect you can visit NoxLore, to read a free 80 page prologue, or download it from Affect3D Store.
Coming in just short of 500 pages, the first chapter (of three) of my graphic novel is finally out. Three years after I've started working on something that had a passing resemblance to the finished product you can purchase today. It was quite an experience and I hope it show. Happy reading.
Nature of Nurture is a graphic novel that deals with one adopted family and their attempts at reforming a bond they had before spending six years apart. Larger than life Catherine, brilliant Christina, and William…who is also there. Chapter One sees them trying to adapt to the new environment and the new people they've become. The primary focus is on William's sad attempts at impressing Catherine, and failing. Until he comes up with a unique idea to shatter her barriers.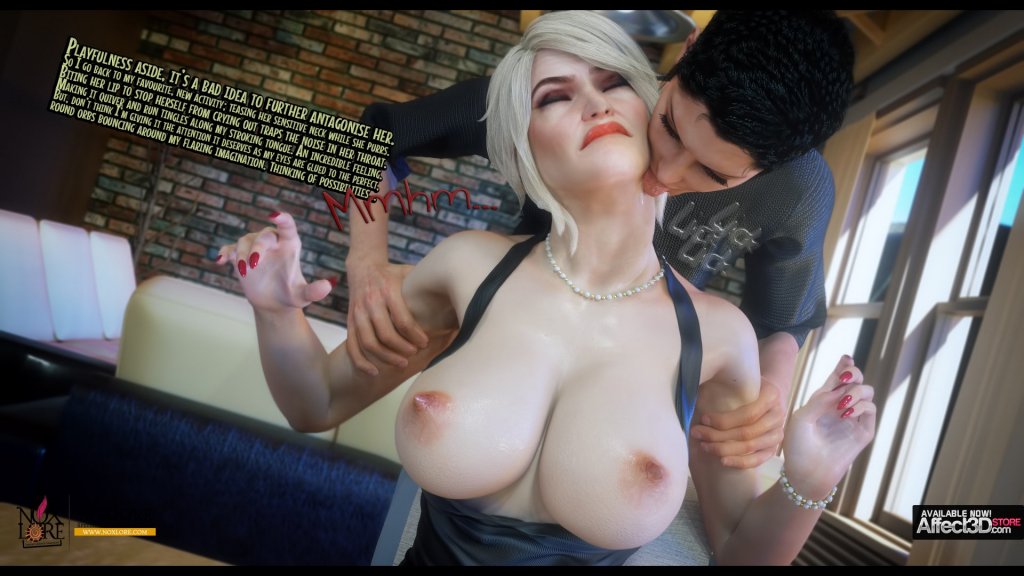 After that it becomes a slow, titillating tale of seduction, teasing, and power play of whICH THE WORLD HAS probably seen before, but here's another interpretation.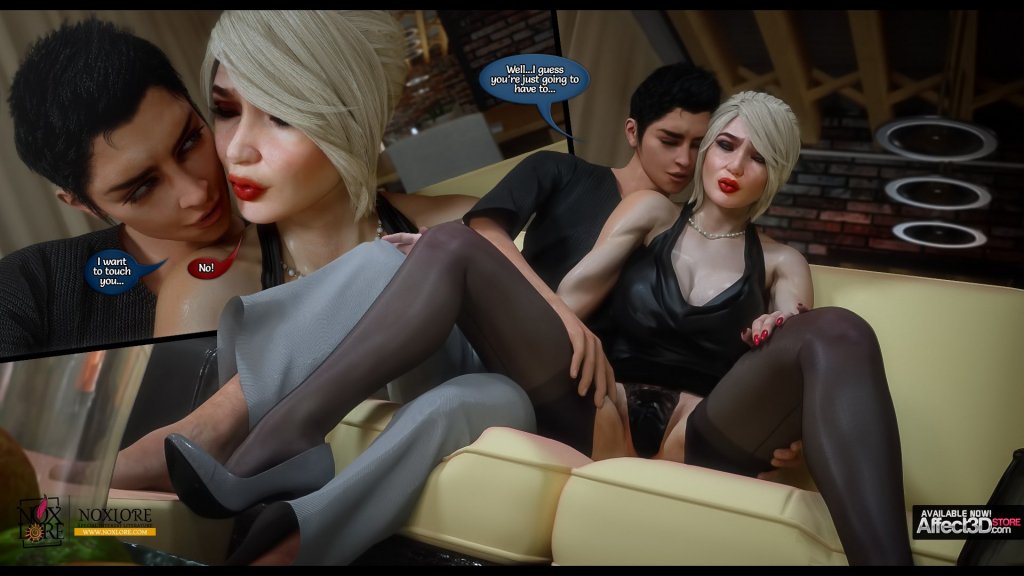 A difficult task. Especially when attempted by a fool of a Took like William. A situation akin to an inexperienced climber trying to claim Mont Blanc, while nude and wielding a large stick, quickly develops. Pleasing Catherine will take everything…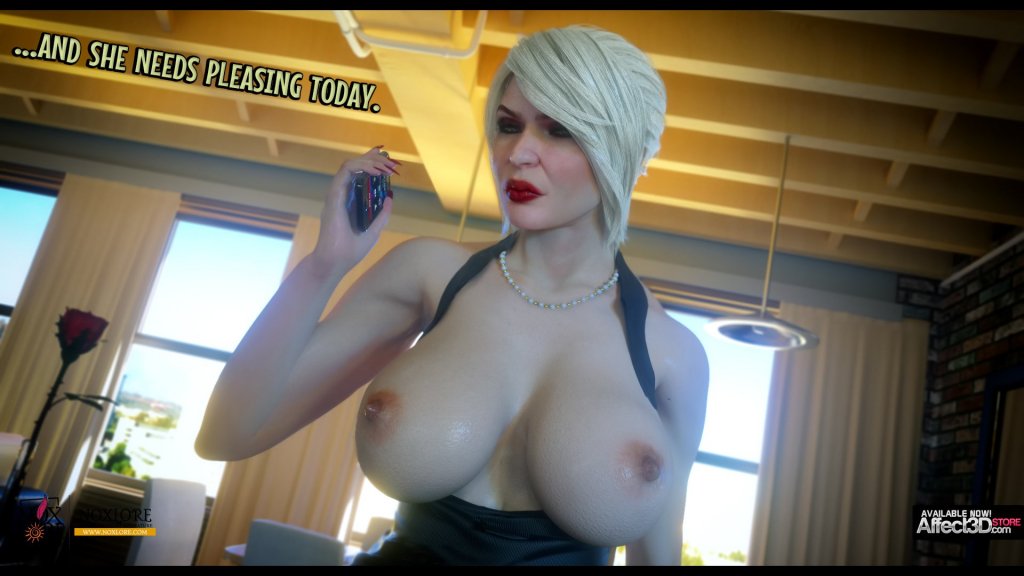 Thankfully, he's just too bloody daft to stop and think about it. Instead, trusting in luck and indomitable will to carry him to the top. But luck is not to be trusted, as the Green Lady is a fickle and lawless mistress…much like Catherine…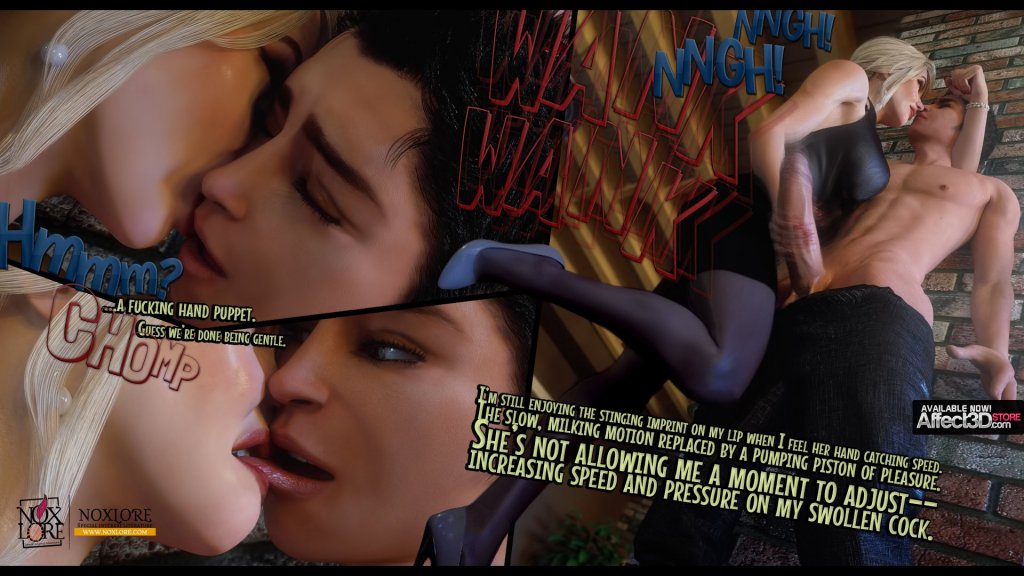 Meanwhile, there's a third member that's not pleased about William's antics–understandably, as he's a bit of a twat–and that's Chris. After spending the last few years bonding with Catherine, she does not want William to ruin her…complicated relationship and stand in the way of her strange redemption arc…or something. Of course, William–the man we've established is quite thick–still thinks Chris is the same person he left six years ago…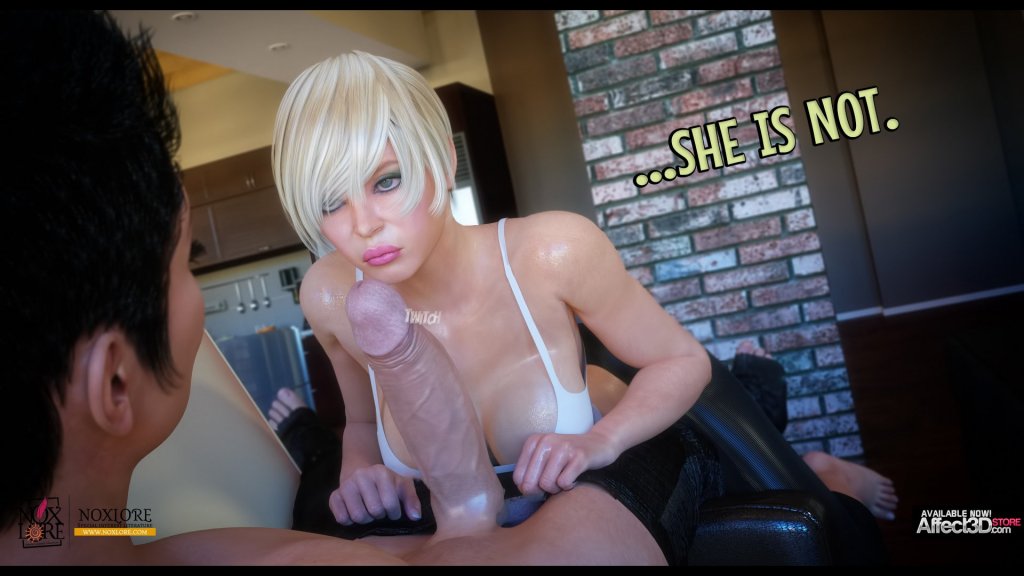 She grew as a person, and as a woman, thanks to having a fantastic teacher. Leaving William with another mountain looming on the horizon. With large peaks and deep crevices. He-he-he…tits…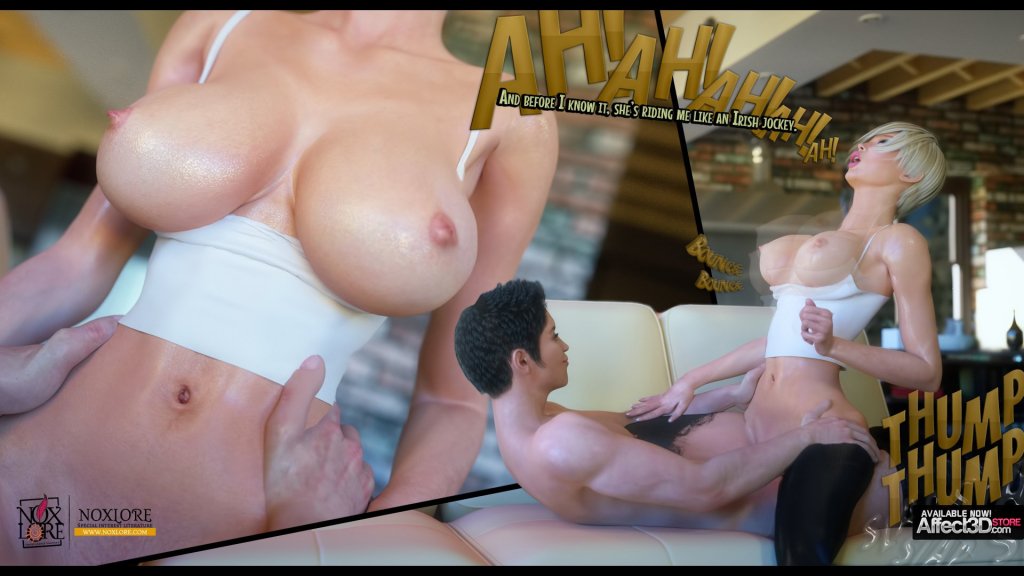 It's a lighthearted tale about three silly people trying to understand one another through unconventional methods. Sex. I'm talking about sex–in case it's not clear. There be shagging here. Although not in abundance in Chapter One. It's more about exposition and getting to know everyone. A slow seduction. A few laughs. A lovely bowl of fruit. Legs. Lingerie. L…a power play. Mature vs young. Foreplay. Giving up on trying to make the first letter match. It's all in there. It's 500 pages, I'm sure there'll be one you like.
If you have any question you can contact us through our WEBSITE, ask us on TWITTER, or you can support us on PATREON for behind the scenes look at the process and early previews of upcoming chapters and novels, and access to our Discord. Meanwhile, you can…