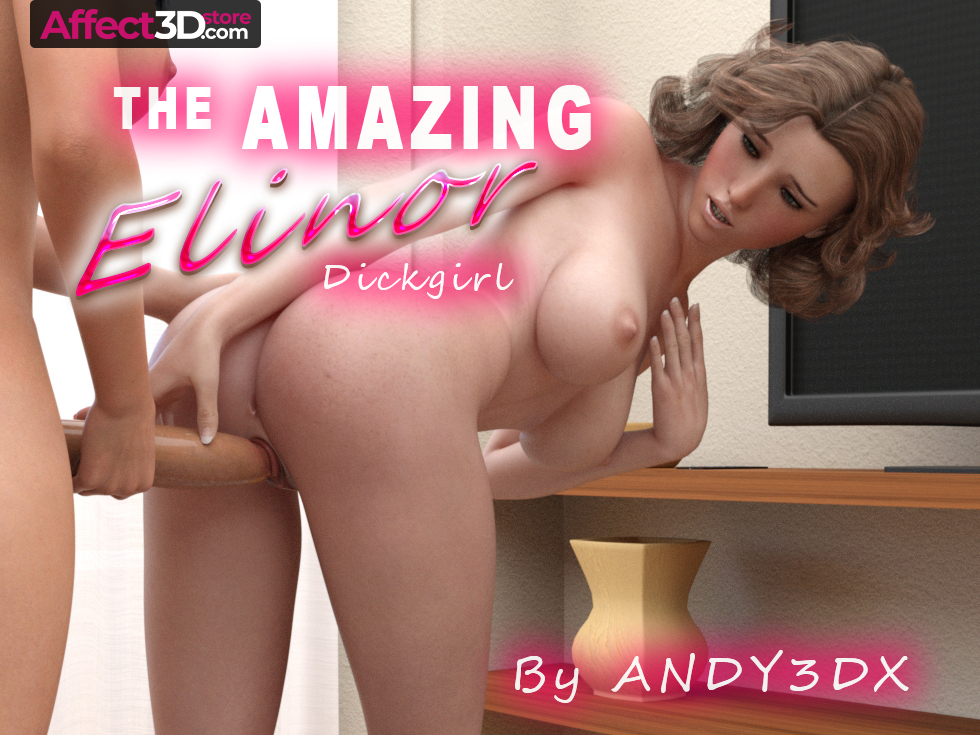 Meeting up with old acquaintances can always be fun. In the latest from Andy3DX, The Amazing Elinor 1 (now available in the Affect3D Store), Lisa runs into Elinor, a woman she once fancied and they decide to catch up.
Elinor invites Lisa to come over for coffee so they can continue to catch up with what's been going on in their lives. Elinor tells Lisa that years ago her husband had cheated on her and she hasn't been the same since. It's hard to fully trust someone who has cheated on you and Lisa couldn't help but wrap her arms around Elinor and tell her that she can do so much better.
Voicing how she wants to forget about it for one night, Lisa takes this as an opportunity to show Elinor how she's always felt about her. They lock lips and it doesn't take long before clothes are coming off and Elinor is on her knees stroking Lisa's huge member. Wrapping her mouth around her member, Lisa can't believe that she's getting what she's wanted all along. She covers Elinor in cum but her cock is gets erect quickly and she bends her over and thrust deep inside of her – making sure she feels every inch of her. If this doesn't make her forget about husband then I'm not sure what will.
The Amazing Elinor 1 spans across 52 images and is available in the Affect3D Store for $9.00!