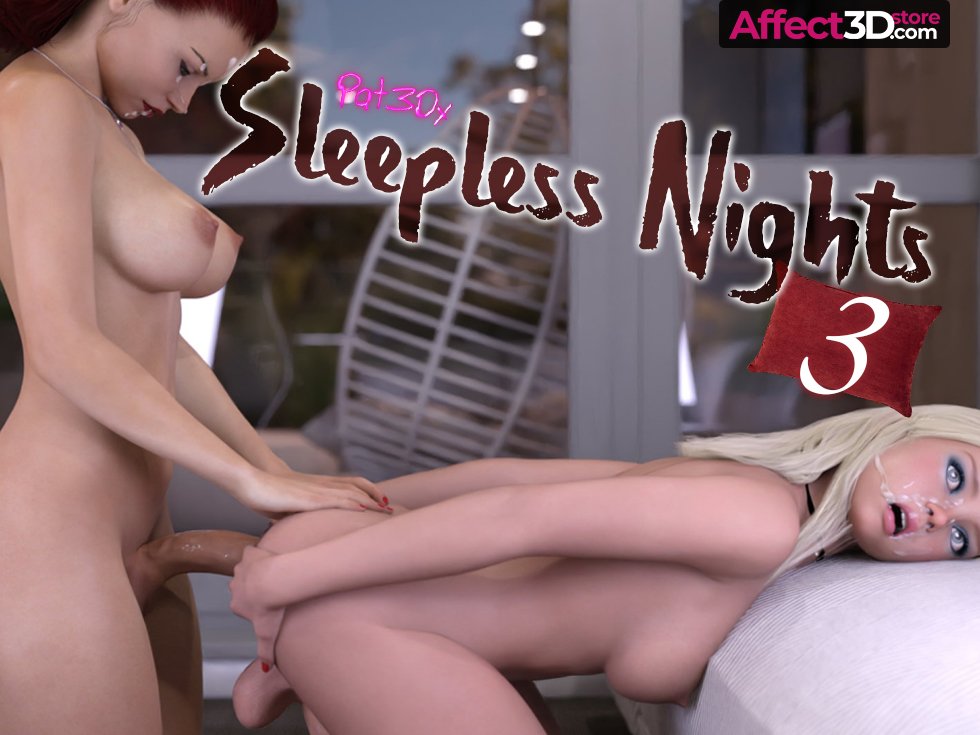 The story continues with Ashley in the latest from Pat, Sleepless Nights 3 (now available in the Affect3D Store)! But this time she has her eyes on someone else 😉
Ashley is at the gas station that her older sister works at to meet Alexandra. Tricia says that Alexandra is a very nice girl and thinks she will get along with Ashley. Naturally, Ashley has something else in mind upon meeting her. She's wearing quite the revealing outfit and Alexandra is intrigued. Alexandra is wearing a revealing romper and this piques Ashley to know what else she's working with.
Ashley asks Alexandra if she can unbutton her romper – she agrees and Ashley finds herself tugging on Alexandra's cock. She admits that it's been awhile since she's had a futa for a girlfriend and ironically Alexandra feels the same. Wanting to get a taste, Alexandra invites Ashley to spend the night at her place once she's done with work to which Ashely happily agrees to.
Once at Alexandra's place, she promptly changes into something more comfortable while Ashley calls her sister to let her know she won't be coming home tonight. Sucking her off and leaving her in quite a frenzy, Ashley lays upside down on the couch and is deepthroated by Alexandra. Ashley has never experienced that before and has fallen head over heels. What ensues next is Ashley feeling every inch of her cock deep inside her ass. At this rate Ashley wants to spend more time with Alexandra and go for another round or two. Curious to see how this is going to affect her relationship with Elodie….
Sleepless Nights 3 spans across 97 images and is available in the Affect3D Store for $10.00!