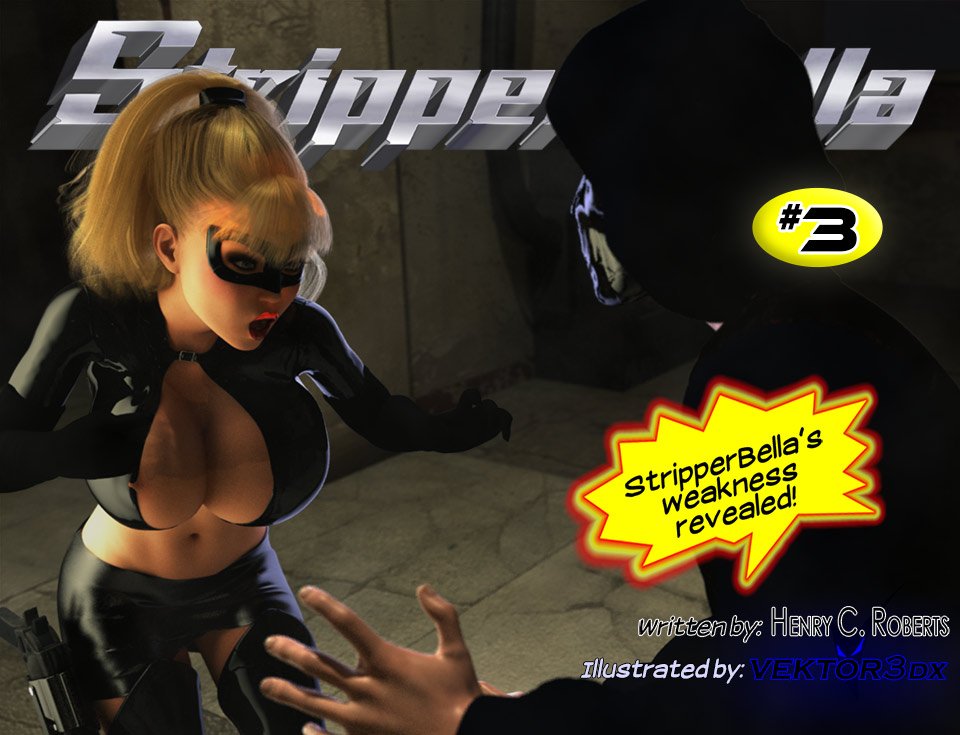 Vektor is back with their latest installment of StripperBella #03 – super-hero, femme fatale fun available now in the Affect3D Store!
Britney tells StripperBella what happened with her encounter with the Dog Burglar. He didn't take anything but Britney's ass virginity. After some digging StripperBella knows how to catch this man once and for all. He likes to strike the same neighborhood twice so StripperBella takes it upon herself to go after him in the middle of a break in.
It was easy to find the Dog Burglar and StripperBella acted fast. She catches him inside a house and tells him he's under arrest. He tries to bargain with her and says he will leave this town and go to the next one. She refuses and a fight ensues. He falls to the ground and tries to grab something to lighten the blow. StripperBella follows him to the ground the the Burglar grabs her erect nipples.
She gives him a chance to leave town but the Dog Burglar has a better idea – use StripperBella's weakness to his advantage. His cock is fully erect and guides her head to slowly come down, her bright red lips wrapping around his member. Once he comes from ecstasy he passes out. Wanting to keep her weakness a secret she gets rid of him – permanently. With the Dog Burglar gone now the town can go back to normal.
StripperBella #03 spans across 50 images and contains blowjobs, oral, anal and loads of cum. Grab your copy of super-hero sex-capades tonight for $9.95.