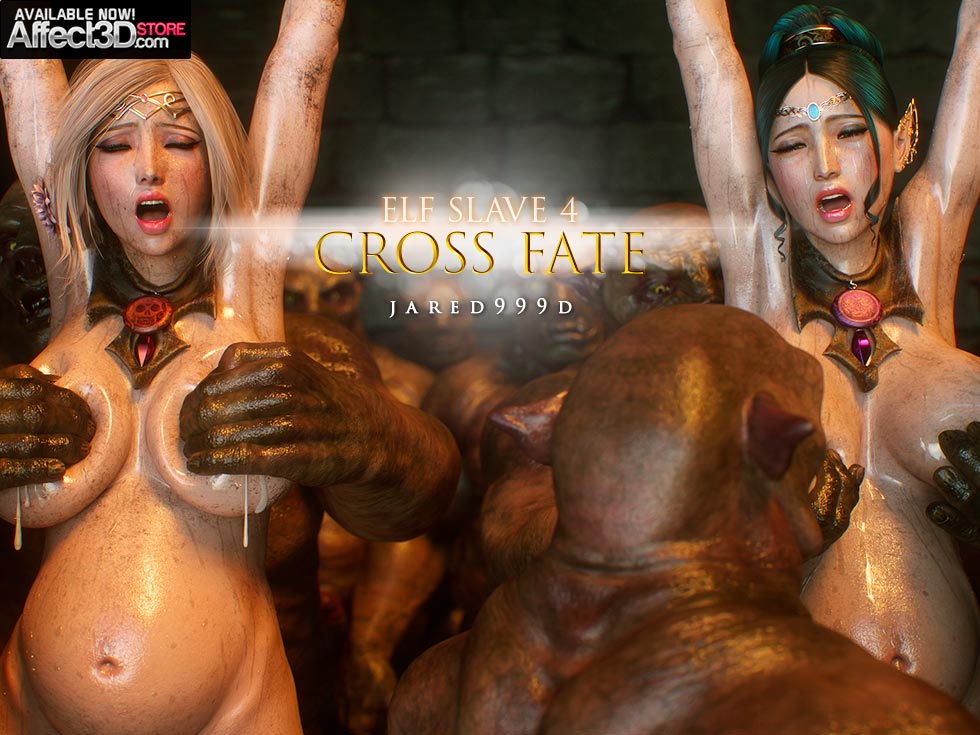 Jared999D brings you another episode of his fantasy fetish escapade this week. Lots of orcs, two elves, and even a few goblins gratify your desires. Elf Slave 4: Cross Fate is available now at the Affect3D Store!
Two pregnant elves hang in chains, surrounded by an army of erect orcs. Taking their turns slaking their thirst for elven breastmilk and leaving behind orcish cockmilk, the orcs pause only to enjoy the birth of their pleasure. One elf seeks the comfort of an eager goblin, but the other cannot give up the dungeon of orcish delights.
Impregnation, lactation, egg-laying, and enslavement are Jared's gifts to you in this decadent episode. For just $10.00, you get 193 high-quality images and bonus concept art. The main set is 137 images, and with a 127 image non-pregnant version of the story for those of you who want to skip the egg laying and pregnancy kinks.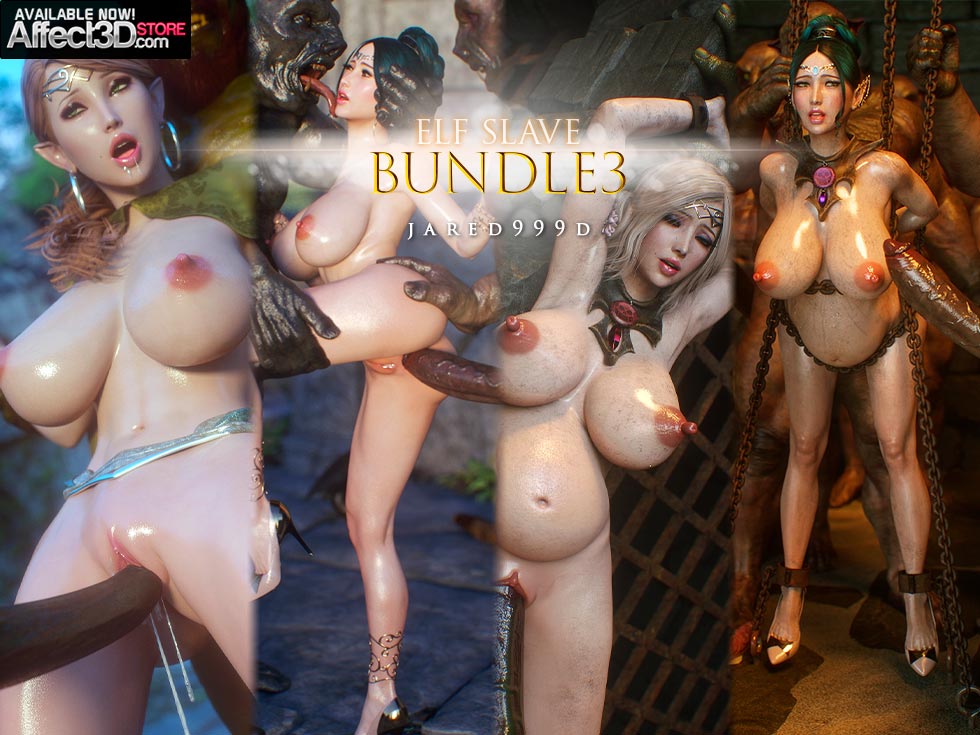 In case you need to catch up, Jared999D is also offering Elf Slave Bundle 3. Including Elf Slave: Volunteer, Jenna's Revenge: Elf Slave Story, Elf Slave 2, and Elf Slave 3: Two Elves, this bundle will bring you up to speed on the whole story up to now. That's a massive 1200 images for just $29.95. Head over to the Affect3D Store, and get in on the action.