Outside of a Bloodlust release date from Miro, few things are as exciting at Affect3D as a new release from Miki3DX. So what a pleasure that today we have two releases from Miki3DX: their new visual novel, Finally Together, and a FREE visual novel, Anna!
Finally Together
Do you like romance? Yes, you do. You may not admit it, but you can feel the magic of wanting. A need for someone so deep you just want to worship them. When you already feel like you've known that person forever, and you finally get to meet, skin to sweet skin. Miki3DX casts that loving spell today, and it is far more satisfaction than you'll get from a random encounter.
I really feel this story. When I see my lover after a long time, I just want to give as much pleasure as humanly possible, and then some more. Anna and Emily are no different. They don't have a lot to say before they are all over each other, but an entire novel is shared in their gaze, and their touch. That's love, and you get to feel it.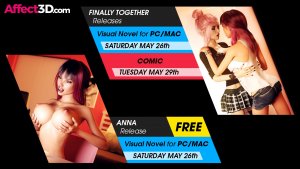 So how do they love each other? Naturally, they have to kiss. But even before that, they are achingly wet with anticipation. There's plenty of cunnilingus, blowjobs, fingering, a vibrator, vaginal, anal, and plenty of orgasms. Just enough to get ready for the rest of the night.
I know there's a soft spot in even the hardest of you, and you don't want to miss this. At just $12.00, this is the total package. You get a visual novel with 93 images, 18 animations, voice, and sound effects. Oh, and if you're not a fan of visual novel software, the comic version is coming on Tuesday. Head on over to the Affect3D Store now, and feel the magic of being Finally Together.
Anna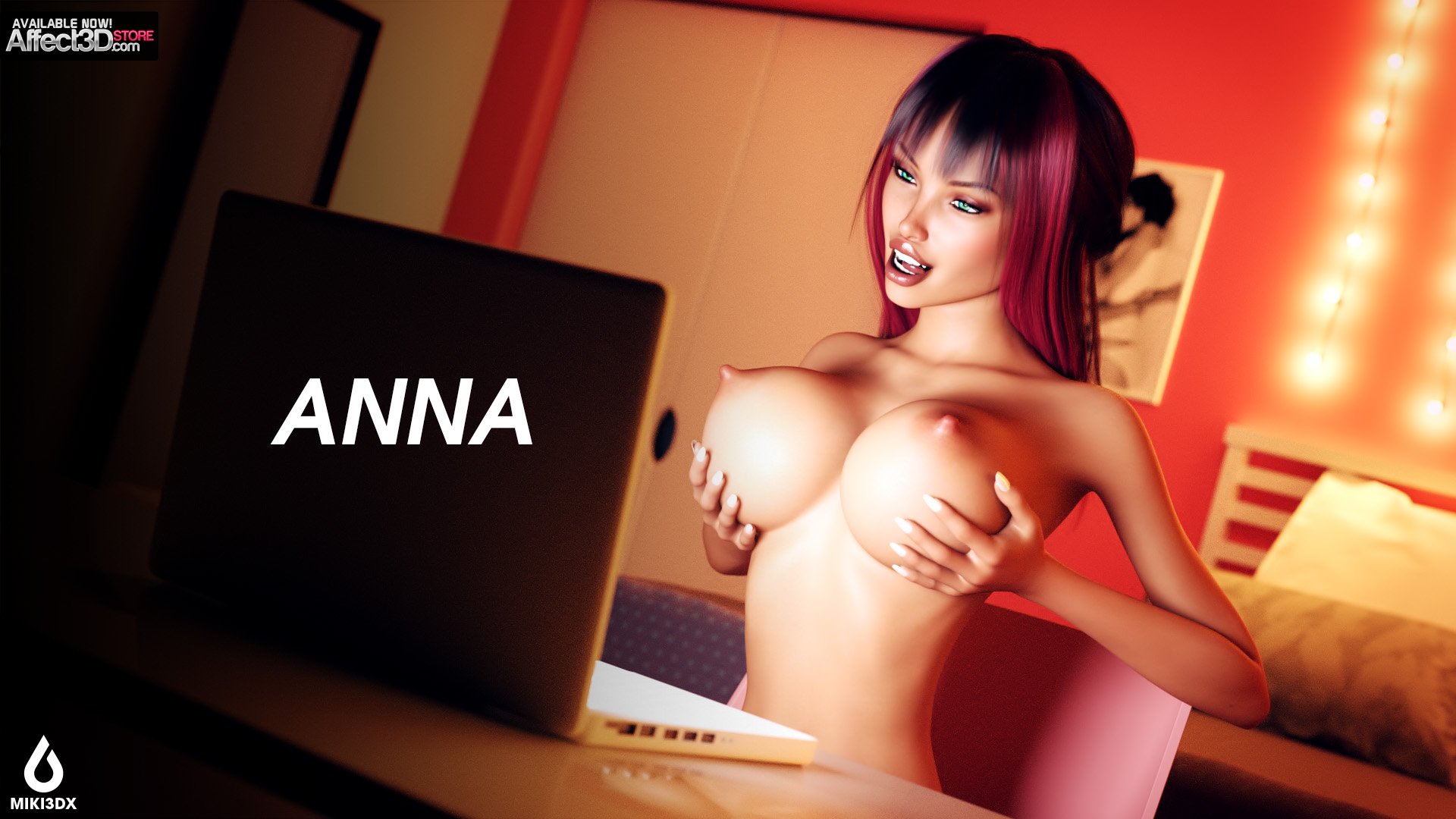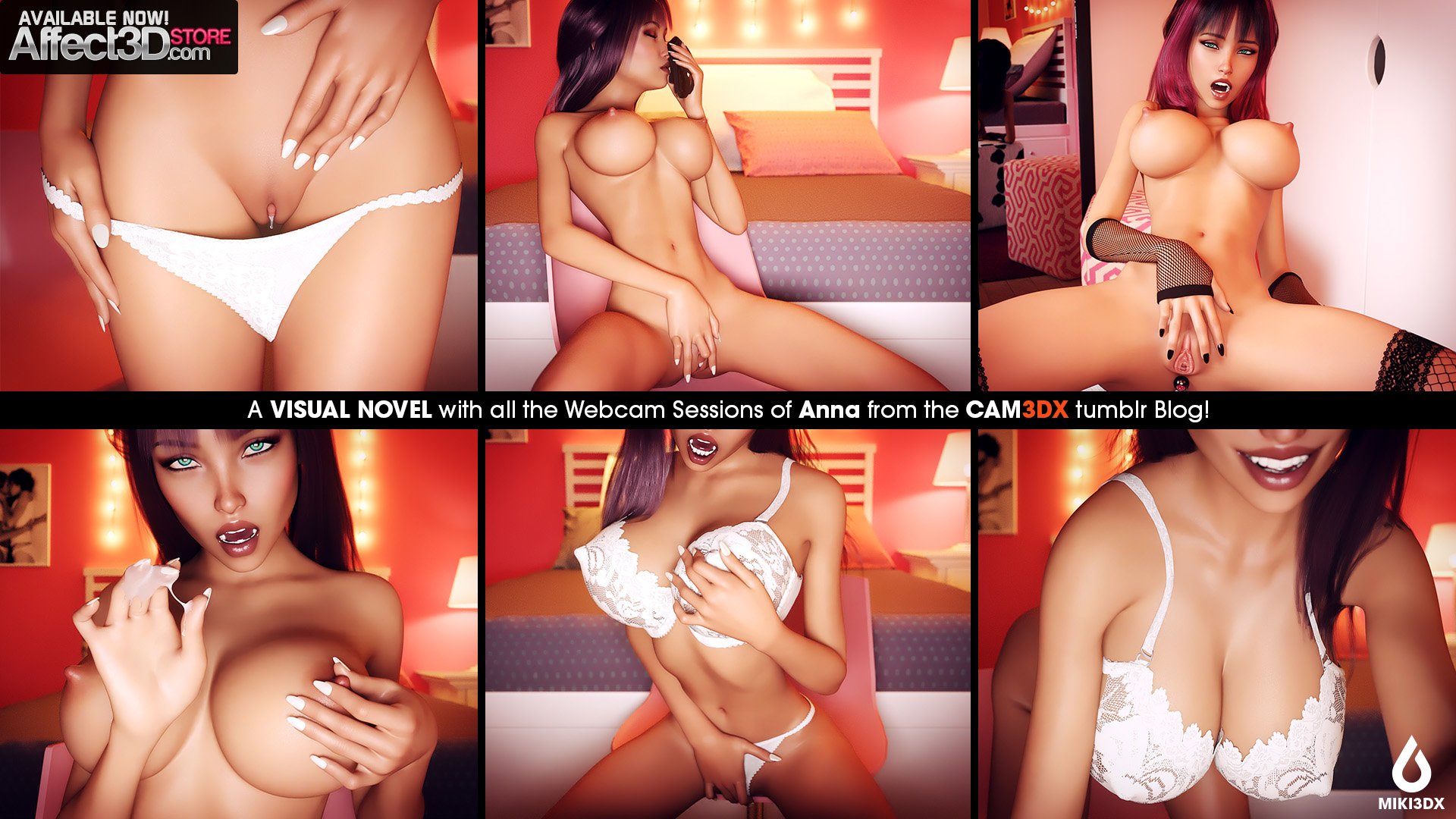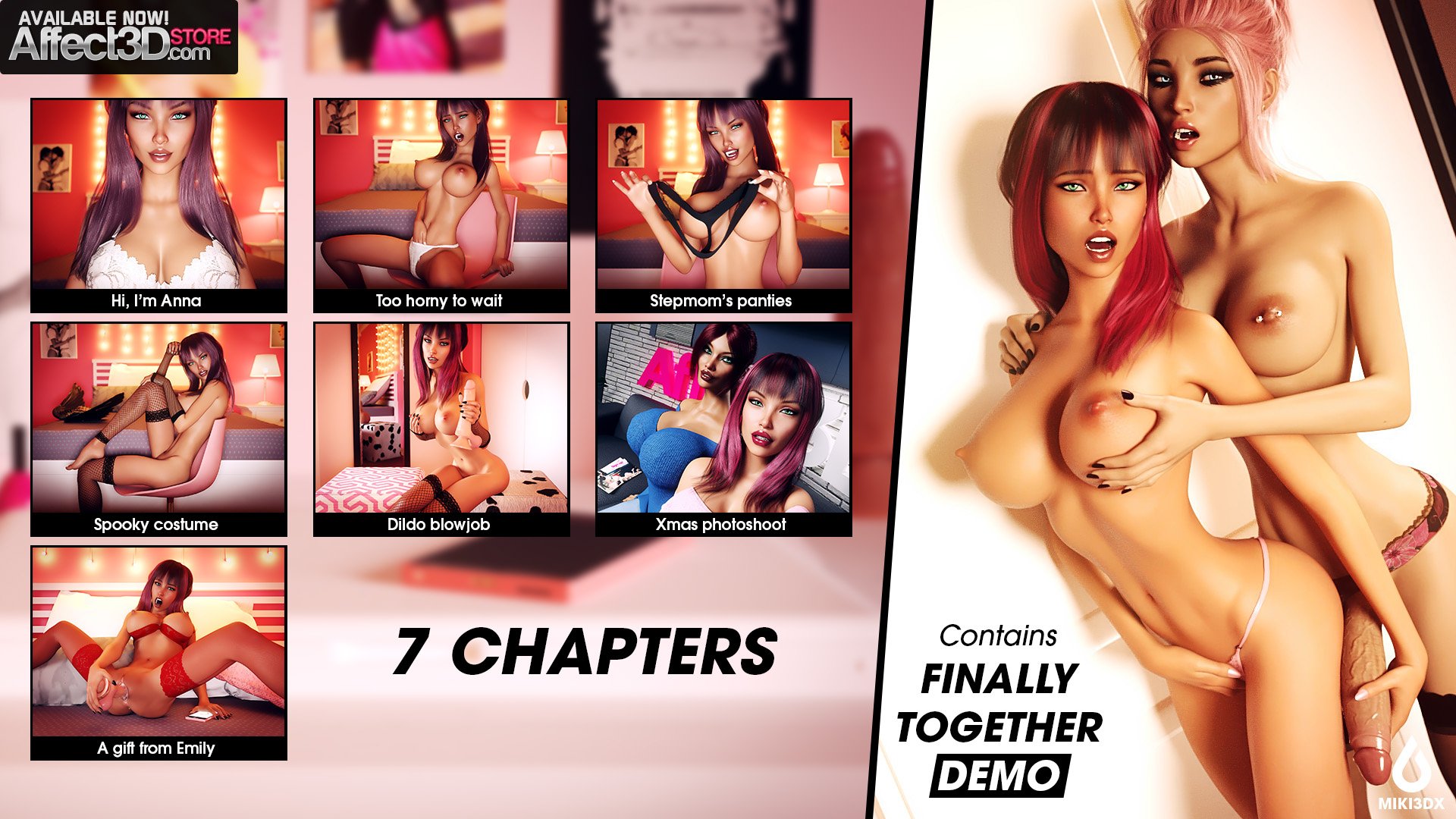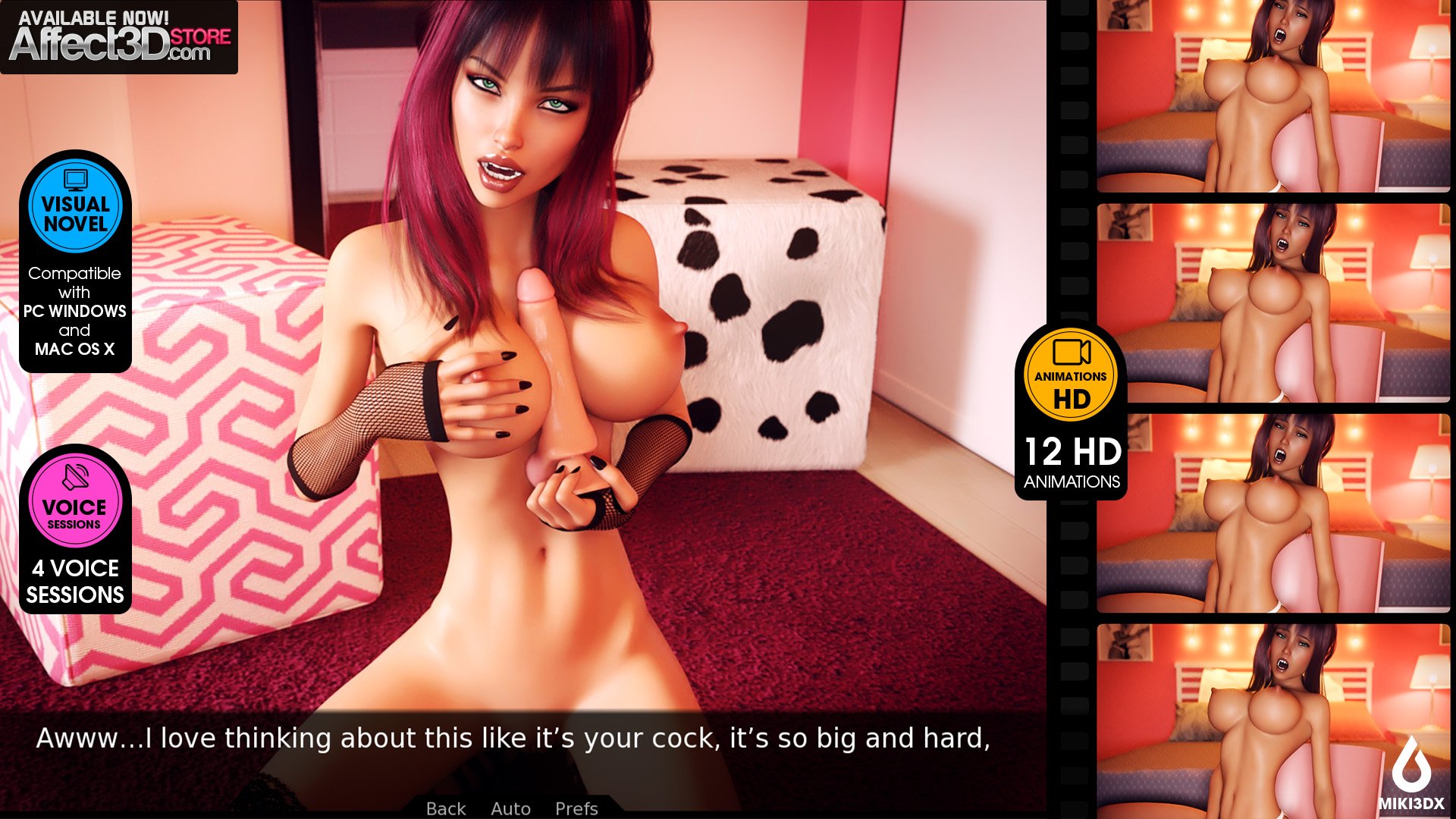 If you follow Miki3DX here on A3D, or on their Tumblr, you'll be familiar with the imagery of Anna. Miki3DX has compiled all of Anna's delectable webcam stories into a single FREE download for fans to enjoy. This free visual novel also contains a demo of Finally Together, if you'd like to try it out before purchasing.