Sexy3DComics has a double release for us today, adding to two of their popular series with some hot new entries. We're getting some more humiliation, interspecies and interracial sex, lots of cum, and a gangbang — there's a lot on the offer here.
Black Takes White: Episode 5 – Black Roulette
Kelly and James' honeymoon on Paradise Island continues, with the matter of cuckolding and infidelity finally coming to a 'head'. James still has some resistant feelings, but is more or less all-in on the marriage — and Kelly promises that he can't lose her. This sweet moment gets interrupted by some thugs and straight-on bareback sex, which the two only realize after the fact, and quickly get over. If anything, it only inflames Kelly's desire to get pregnant.
The story continues into Mr. Boota inviting them to a sexy 'game', which is a fucking version of 'spin the bottle' — and James has to 'spin the bed'. Mr. Boota, on top of that, is loading Kelly up with fertility drinks and having all of the participants cum in her. They're all black and well endowed, of course, and the interracial sex plays to the fetish without going too over the top. It's a nice compromise of hard fucking, humiliating language, and marital banter.
James' distaste and resistance about the whole situation are clear, but by the end, he's into his wife and her desire to be the 'biggest slut on the planet'. Their marriage looks strong, and both are getting kicks out of Kelly being fucked by other men. A cuckold's dream.
I'm actually surprised and impressed by the amount of emotional intimacy in this kind of porn, but then it *does* include story alongside its porn.
This 98 page story involves non-consent, gangbang, huge cocks, creampies galore, impregnation, and cum everywhere. That's a lot of pages, sex, and cum, and you can get it for just $9.99.
Slayer Apocalypse: Episode 6 – Project Lazarus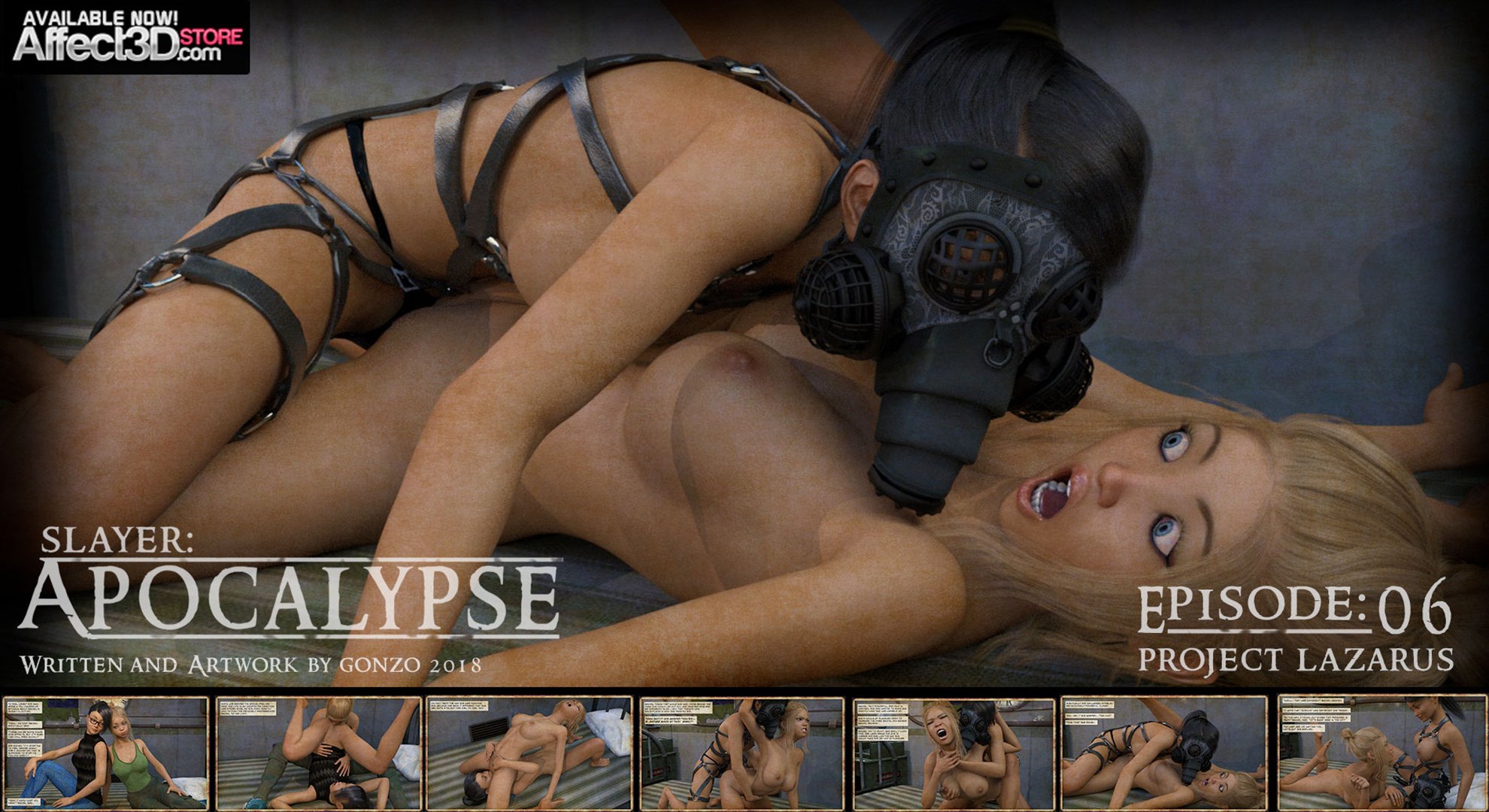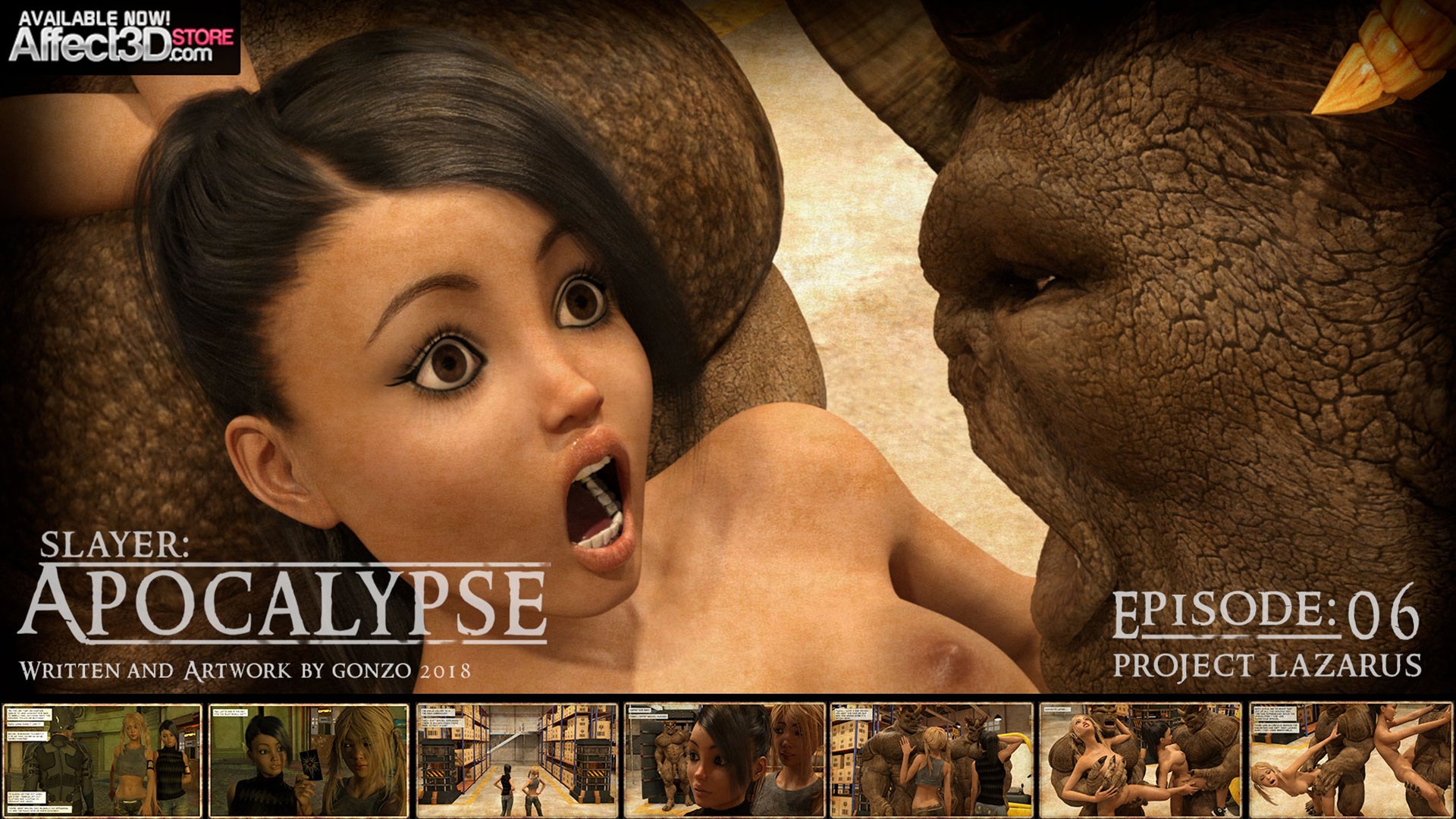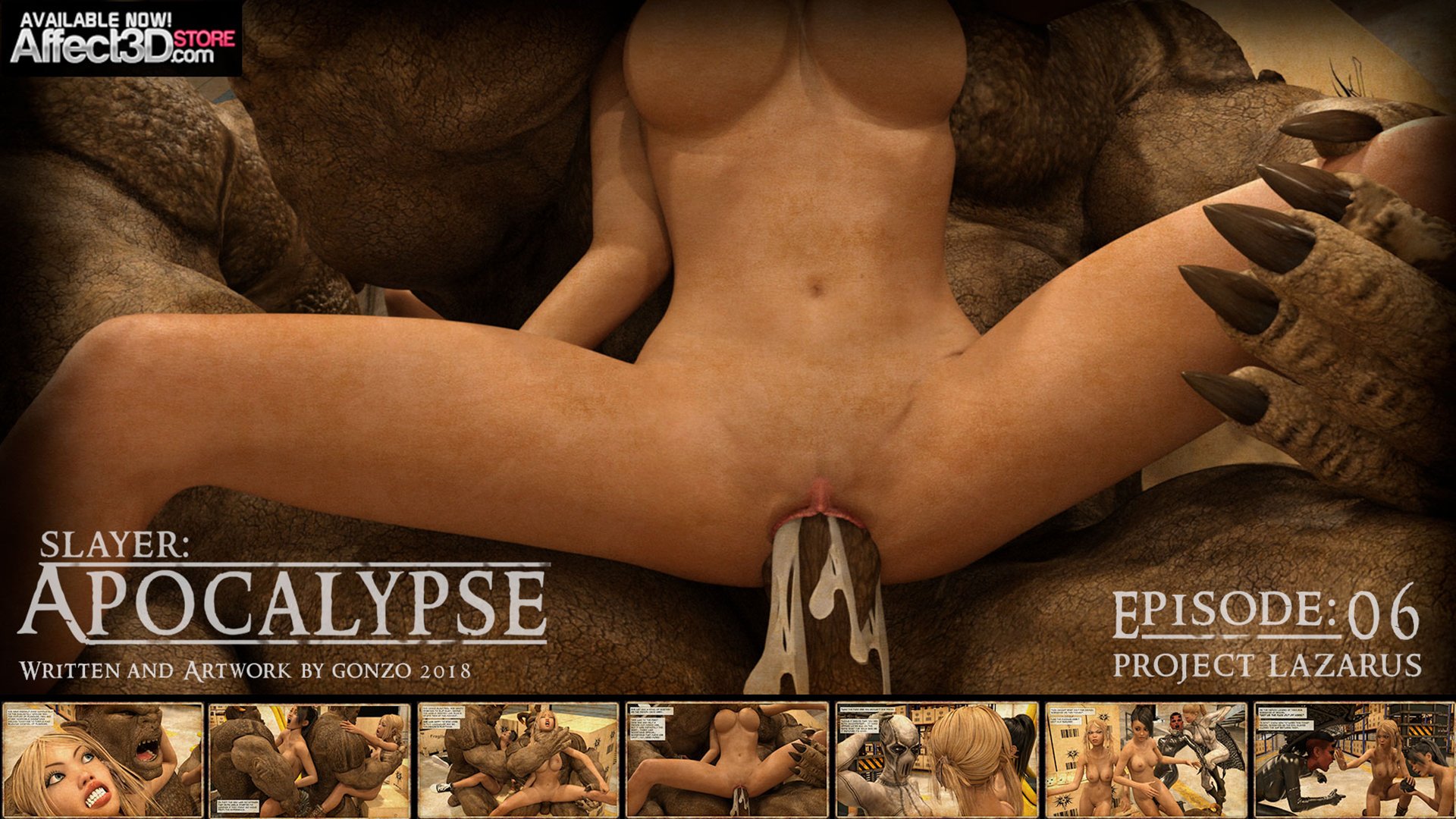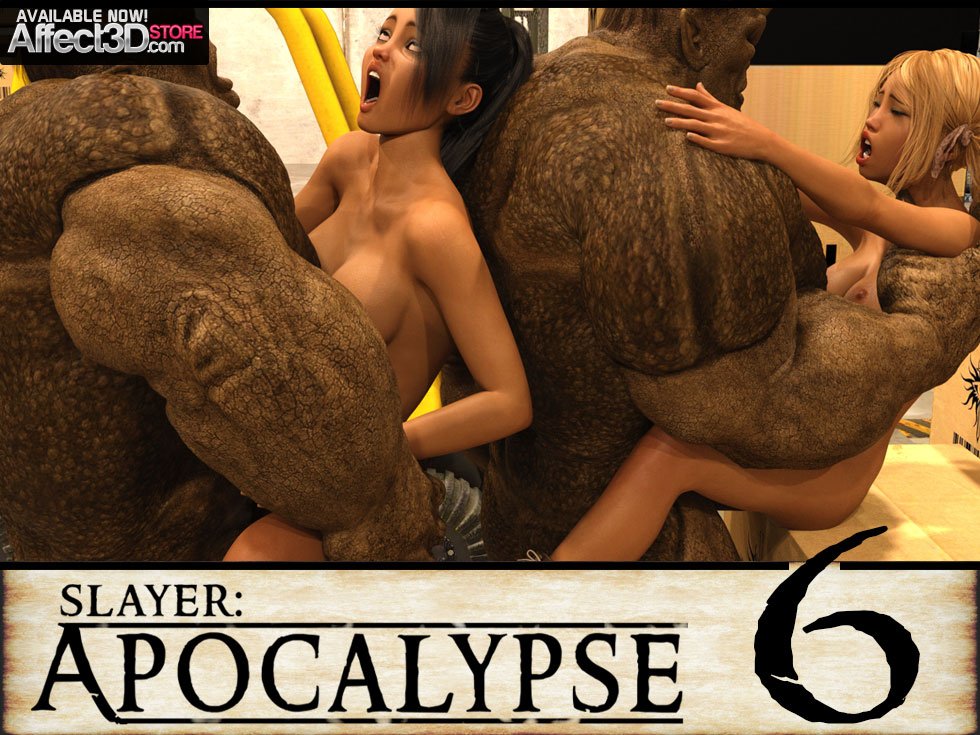 Next up is a startling turn in the Slayer: Apocalypse series. I won't spoil the ending, but it definitely ends in a place I wouldn't have expected.
Rachel and Eve are back together, with Rachel attempting to get Eve off of the demon lust spell's sex addiction. They both try a 'vaccine' against it, but end horny as hell and can't help but sex each other up. Despite quite a bit of that, Rachel wants more in the name of helping her 'get over' her addiction — which leads to her strapping up in fetish gear and dominating Eve with a strap-on.
It's interesting seeing their dynamic play out in these sexy times, both externally and internally for the characters. It speaks well of the character-building and storytelling when a sixth episode can still deliver some interesting turns in the relationships going on.
After that fuck session, the pair head out to infiltrate a secret demon location — which turns out to be a bunker loaded with crates that just might help them do something about this whole demon apocalypse situation. Of course, they're not going to be in positions of power and freedom for long, and they end up accidentally releasing some demons. Heady demonic sex ensues.
They do end up eventually getting out of the situation with some help from the friendly ninja, but it turns into a much darker situation quickly. There's a hint in the episode title as to what comes up and how things go down, but you'll have to read it to find out for yourself.
At 74 pages, this story serves up some fetish gear, huge cocks, lesbian action (with and without strap-on), monster/demon sex, and a side of creampies. You can also nab this installment for just $9.99.