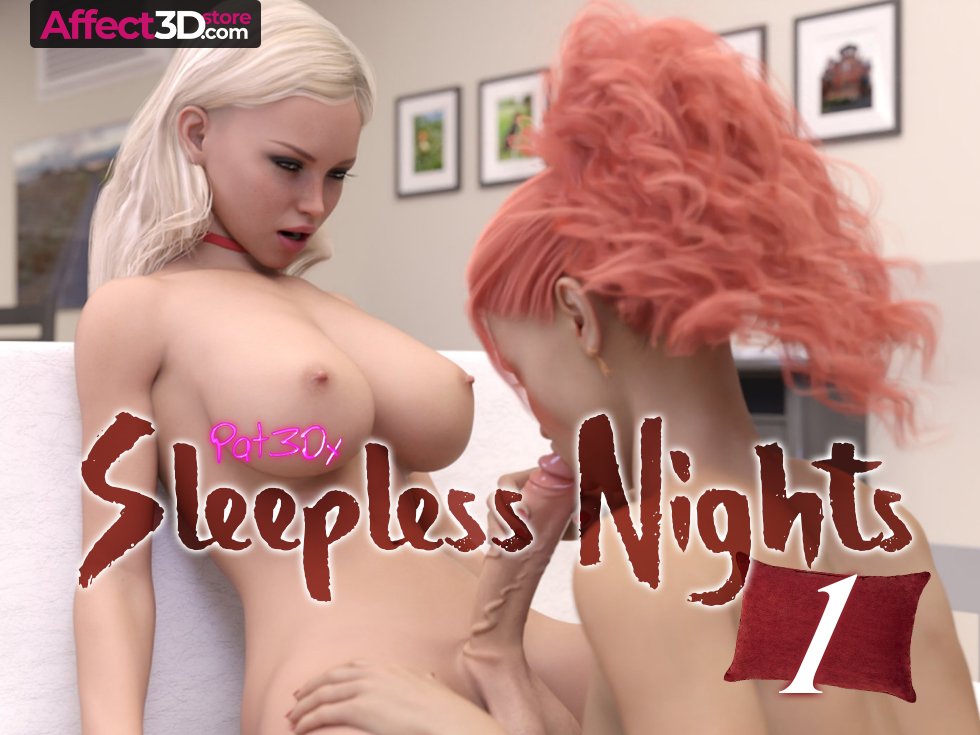 Having your partner work the night shift can be a little saddening. You're all alone and the night seems to drag on. In the latest from Pat, Sleepless Nights 1 (now available in the Affect3D Store), Tricia's girlfriend, Elodie, has found a new way to keep herself company while Tricia is out working.
Before Tricia leaves for work every night, her and Elodie have sex. Every night without fail Elodie is ready to make sure Tricia is thinking about her while she's working at the gas station. On this particular night, while Elodie is riding on Tricia, she notices that Tricia's sister, Ashley, is watching them from around the corner. Elodie starts to form a plan – after Tricia leaves for work, she will pay Ashley a visit to 'take care of her.'
After Tricia leaves, Elodie slips into Ashley's room and explains that since they're both alone in the apartment that they may as well have fun together. Ashley agrees and Elodie wastes no time. Getting on her knees she pulls out Ashley's cock and wraps her mouth around it. It doesn't take long before Elodie is on her back, legs spread wide and Ashley is thrusting deep inside of her. I wonder how long this new thing is going to last before Tricia finds out…
Sleepless Nights 1 spans across 107 images and is available now in the Affect3D Store for $10.00!