They say good things come to those who wait. And if you enjoyed The Dude's Lust Unleashed series as much as I have, well wait no longer! The Dude is back with the newest addition to his LU set available now at our store, A Girl Can Dream!
Continuing from the events of Lust Unleashed 3, Breanna decides to rest up after her ravishing session with the Russian beauty Tatiana. As the sweet embrace of slumber lulls our leading lady to sleep, she finds herself dreaming about her encounter with the sultry Russian. But Breanna's fantasies don't stop there! She also includes her previous lover Kayla on the fun! The action soon turns hot and wild; as not only do the two dickgirls gang up on a willing Breanna, but have a little fun with each other as well!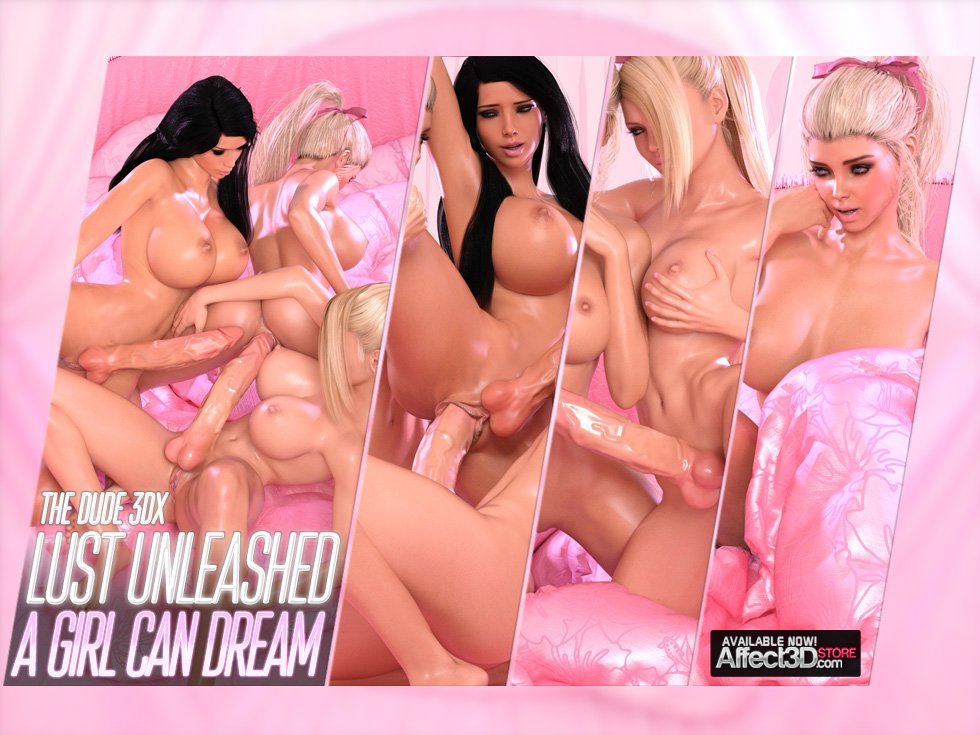 The Dude continues to astound readers by introducing the first ever threesome in the LU-verse! It's two dickgirls against one very horny Breanna and that's just how she likes it. Enjoy 60 images of beautifully detailed dickgirl-on-dickgirl-on-girl action! There's also a set of bonus images for your viewing pleasure!
The Dude's newest installment to the Lust Unleashed series can be yours today for only $9.95!