Have you ever wondered how the story of Kayla and Yelena had come to be? What happened before their exciting adventure in The Museum? You can read it now in Lust Unleashed: Awakening, a new erotic novel written by andi guinness, with illustrations by The Dude. We are proud to announce this as our first e-book release, now available at the Affect3D Store! This novel serves as a prologue to The Dude's Lust Unleashed series.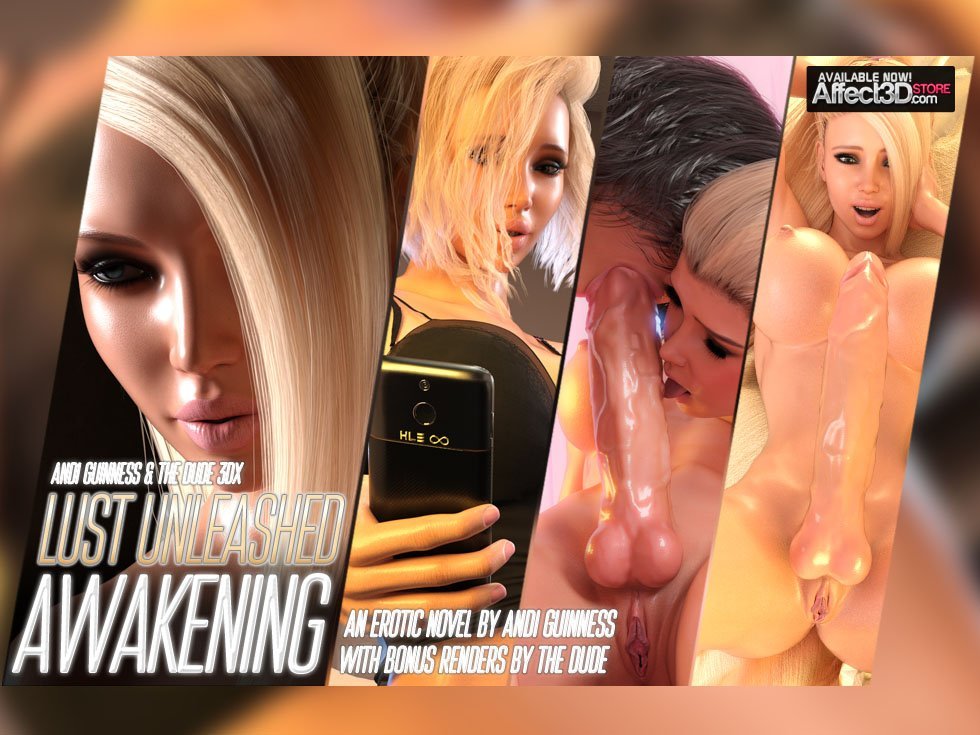 This story brings us to a time when Kayla was still keeping her "secret" a secret. She has had a penis all her life, but was getting treatment for it so that no one would find out. However, one day Yelena asks her a seemingly innocent question about 'sexting'. Taken aback by the question Kayla isn't sure how to answer her at first, but then ends up promising to take some pictures of herself and sent them to Yelena that night. While taking the pictures something inside her takes over and she lets herself go. Embarrassed at first, she then receives a movie response from Yelena containing a very intense confession…
This confession leads up to a chain of events, causing changes in Kayla's body. Will she struggle with her new-formed sexual nature, or will this be the beginning of her "Awakening"? In over 90 pages you will get to read all of the ins and outs of one naughty girl's transformation. Of course it's not all text, it also comes with some stunning artwork (20 images in total).
If you're curious about this collaboration between andi & The Dude, you can buy it now in our store for only $9.99!