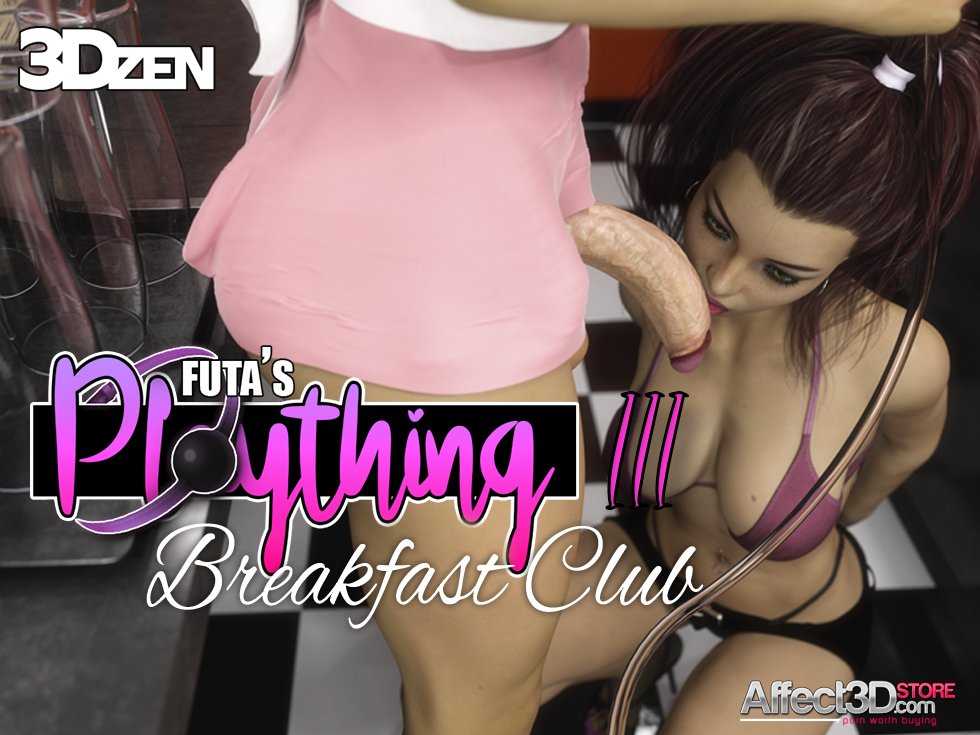 3DZen is back with his new series – Futa's Plaything Part III: Breakfast Club is the latest installment in this unique set of releases and is kinkier than ever. Be sure to check it out now in the Affect3D Store!
We meet back up with a few of the usual suspects as Miranda has a little bit of fun in the "Phutas" diner she works in with her "regulars". Indeed, it turns out she has fun on the job too! Her "Pet" Taylor has brought her sister for some fun. Taylor has told her sister all about the amazing "protein shakes" and milkshakes the diner provides. Naturally, Miranda is only too happy to serve a few up and Pet, of course, has to help. After all, only one assured way to get the raw ingredient for the shake! You got it, Taylor gets on her knees behind the bar and pumps her mistress dry. Well not quite dry naturally, there's plenty more protein where that came from.
Miranda serves up the two shakes (with an aphrodisiac touch to get Tess in the mood) before her mom arrives. It's at this point that Taylor reveals her secret to her sister. And after Miranda gets changed it's time for her initiation! Turns out Tess is also a virgin. And as she helps her sister pump out that cum, I bet she's thinking this wasn't what she imagined for her first time!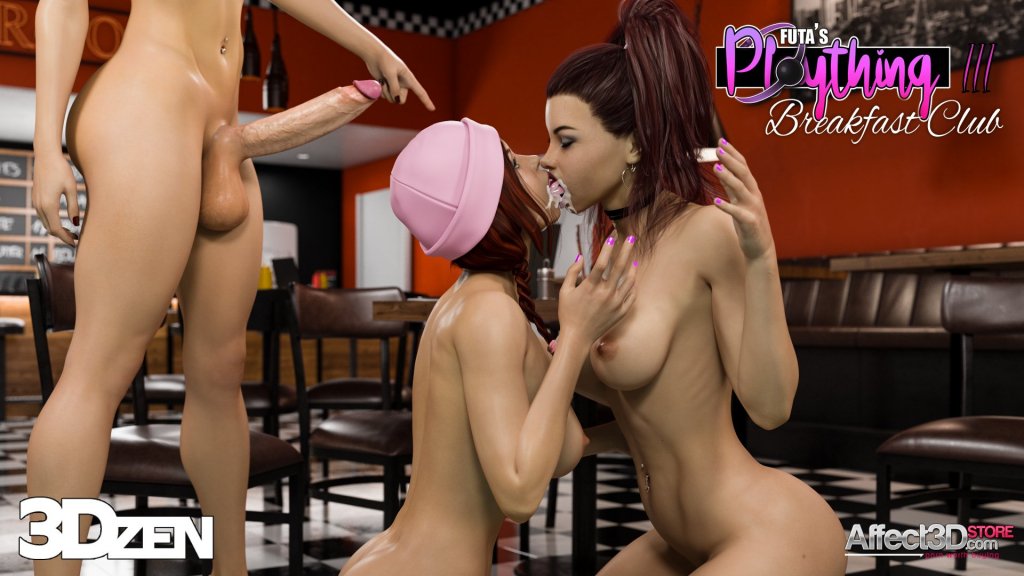 Futa's Plaything Part III: Breakfast Club really gets those juices flowing! I'll let you discover just how Tess' initiation goes for yourself by grabbing a copy for $11.99 in the Affect3D Store today!