One of our top artists, Forged3DX, is back! Today' release is called Assassin's Seed: Forge Of Lust, and it brings us back to the Middle Ages for some steamy futa-on-female action!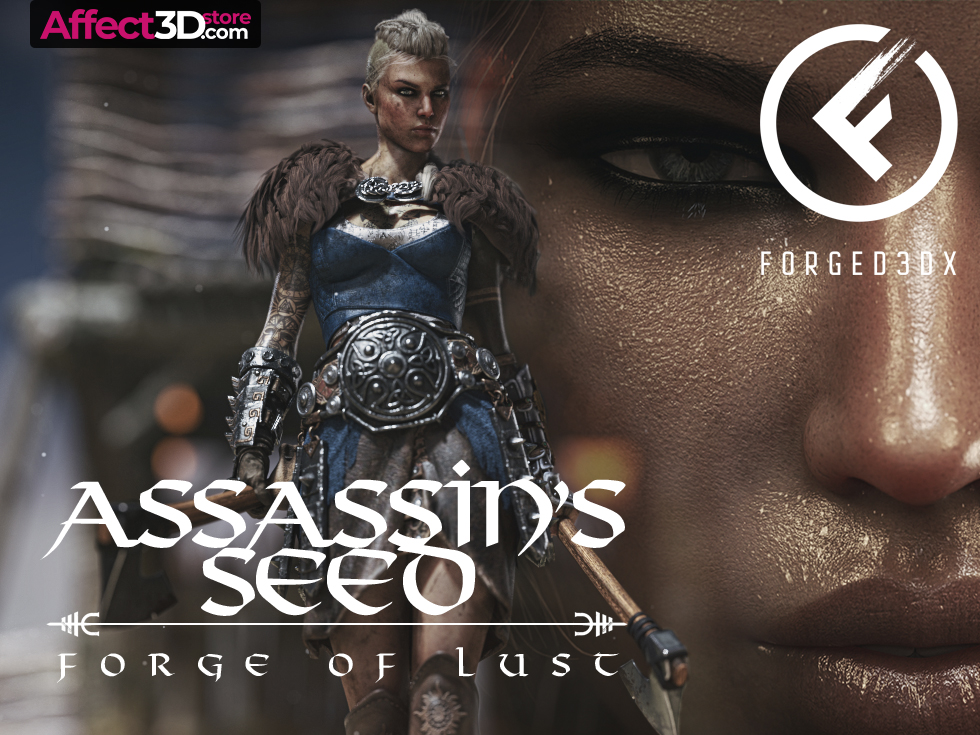 Eivor Wolf-kissed is a ferocious Viking who always carry her crew to victory. After a successful raid, she returns to a village for some quick R&R. Stripping off her dusty, blood-covered armor for a relaxing dip, the sight of her muscular body and massive futa 'weapon' causes the village blacksmith Kaia to gasp in surprise! The latter is supposed to repair Eivor's axe, but there is something else she needs to take care of first. Nipples erect in excitement, she goes down and takes the futa's shaft into her hands and mouth. The blacksmith's skills prove too much, and it doesn't take long for Eivor to unleash a creamy stream of cum! Yet this is just the beginning, for Eivor won't leave before filling Kaia's sweet holes with her cock.
Assassin's Seed: Forge Of Lust contains 161 CGs and a 61-page comic. And what's more, this action-packed product can be yours at just $11.95! So grab your wallet and head over to the Affect3D Store for your own copy now!