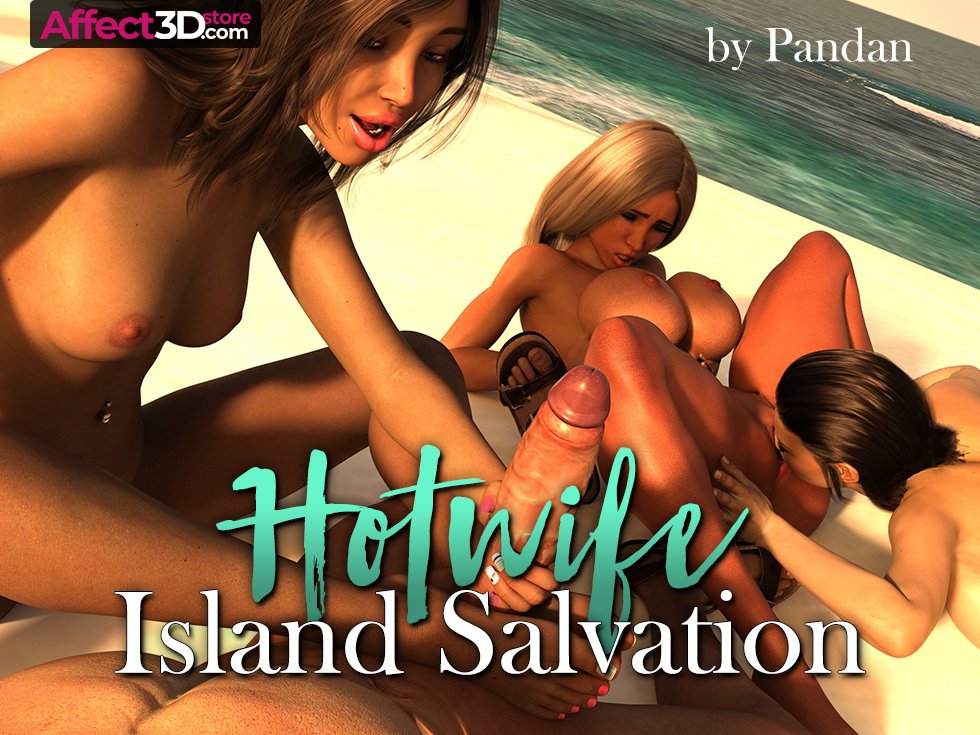 Pandan's got a new release and then big bundle for us today, amounting to a good deal of smut. Yum! First up is their new Hotwife Island Salvation, an (almost) entirely POV set from the eyes of a man who wakes up stranded on a tiny island in the middle of the ocean.
Luckily for him/you, there's a rescue in the making from some sexy travelers on a personal yacht. 😉
Fulfilling the fantasy of a group sex hotwife rescue, a chap and three hotwives, one of them a futa (honestly curious at the poly dynamics in that relationship but that's neither here nor there for a textless release ;), arriving to save you from a slow death under the hot sun. And even more fortunately, they're all-too-happy to resuscitate you with a hot dose of fucking!
Filling their holes with your cock, while also enjoying each other, the foursome is very much what the doctor ordered to get you back into high spirits. Lucky you. 😉 After tiring you out, the foursome continues with the other chap, but that quickly ends with you getting to leave the island – most likely with a great deal of fucking in your future.
Hotwife Island Salvation is a 47-count image set (with 6 bonus images), available in the store now for $9.95.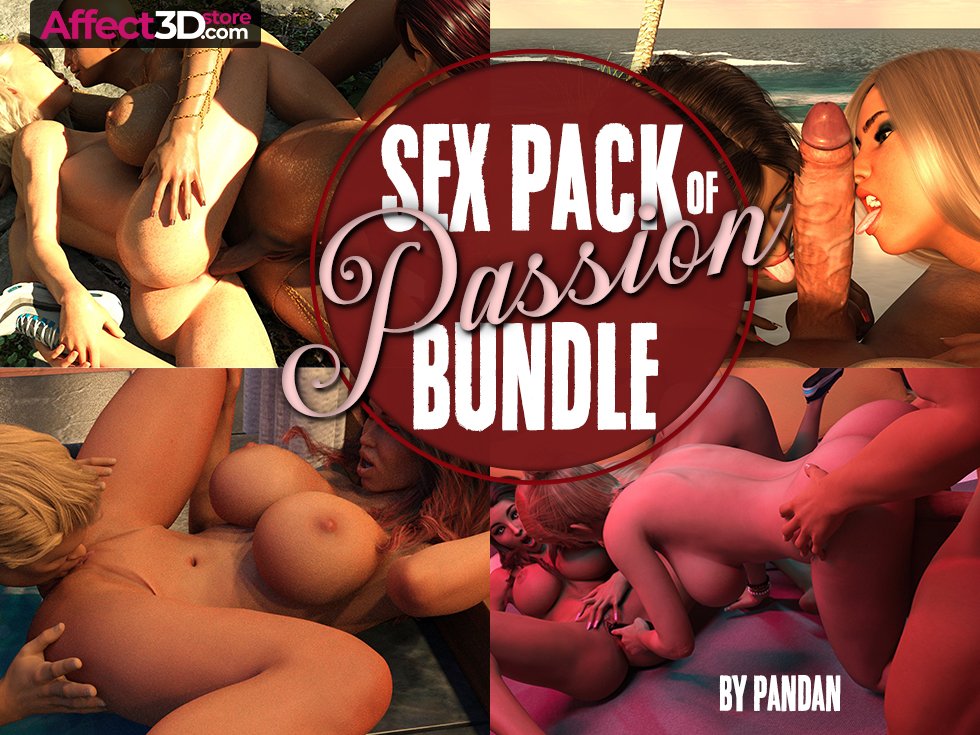 That's just their first offering today, though, as Pandan's bundled their first six releases into one aptly-named Sex Pack of Passion Bundle. Totaling around 500 images in total (along with three to four dozen bonus images), the Bundle serves up a bevy of sweet, sweaty smut.
It includes the following releases (to check against any you've already bought):
ALL INCLUSIVE PLEASURES
LATE NIGHT ENCOUNTERS
NEON LIGHT ECSTASY
HOTWIFE FUTA SEDUCTION
FUTA JUNGLE TUSSLE
HOTWIFE ISLAND SALVATION
So if you're interested in Hotwife Island Salvation, and haven't already tasted Pandan's other offerings, this bundle is perfect for you. Check it out in the store – it's only $39.95 for the whole package!