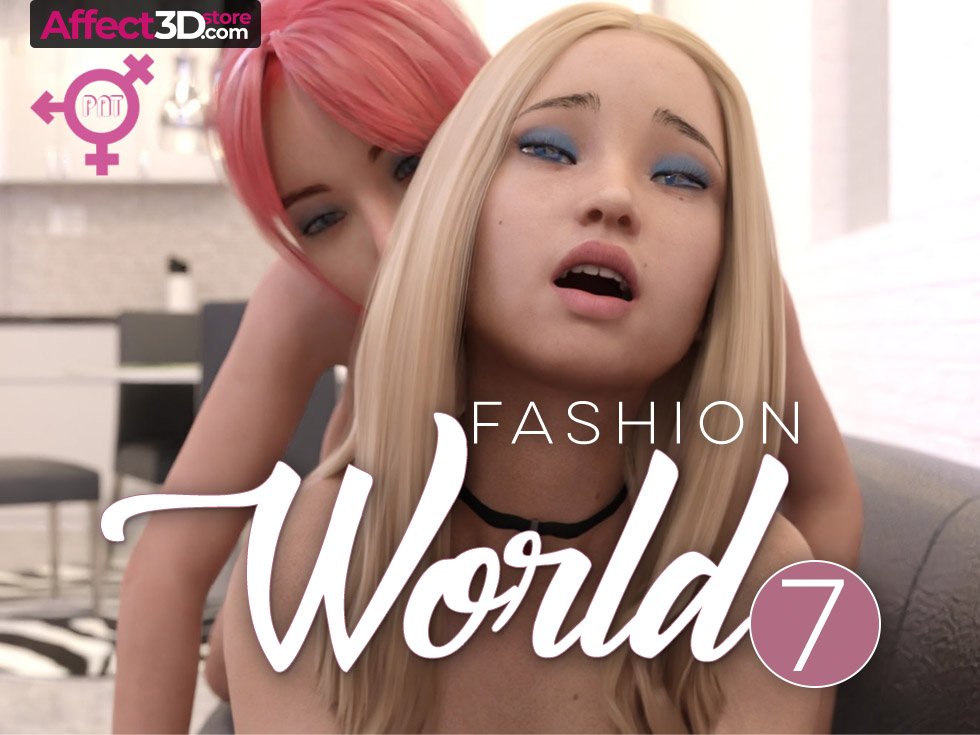 Pat's second-part series from the Cruise, Fashion World, gets its penultimate installment today with Fashion World 7. Following the same futa characters through a number of twists and turns has been a delight, though I'm curious what Pat has in mind for their next Nurses series. Guess I'll have to wait. 😉
While Sandra's told Lyn to give Julie a sleeping pill so she can't hear them fuck, Lyn's feeling somewhat insecure after Julie's X-rated photo shoot with Lisa and Tori. Coming on to her a little, Julie gets very assertive with some paizuri and a pillow, and she's soon fingering Lyn before cumming onto her face and into her mouth.
Guess she doesn't have much to worry about there. 😉
Later, in Sandra's boudoir, she sucks her cock after expressing concerns over only wanting kids with Julie. Already prepared for this, Sandra's all-too-happy to begin anal training Lyn. Surprise, surprise. After some double penetration fucking with a sex toy in her ass, Sandra goes all-in.
You can enjoy the full sordid details of their saucy futanari fuck in Fashion World 7 by getting the 116-count image set from the store for $10.00.