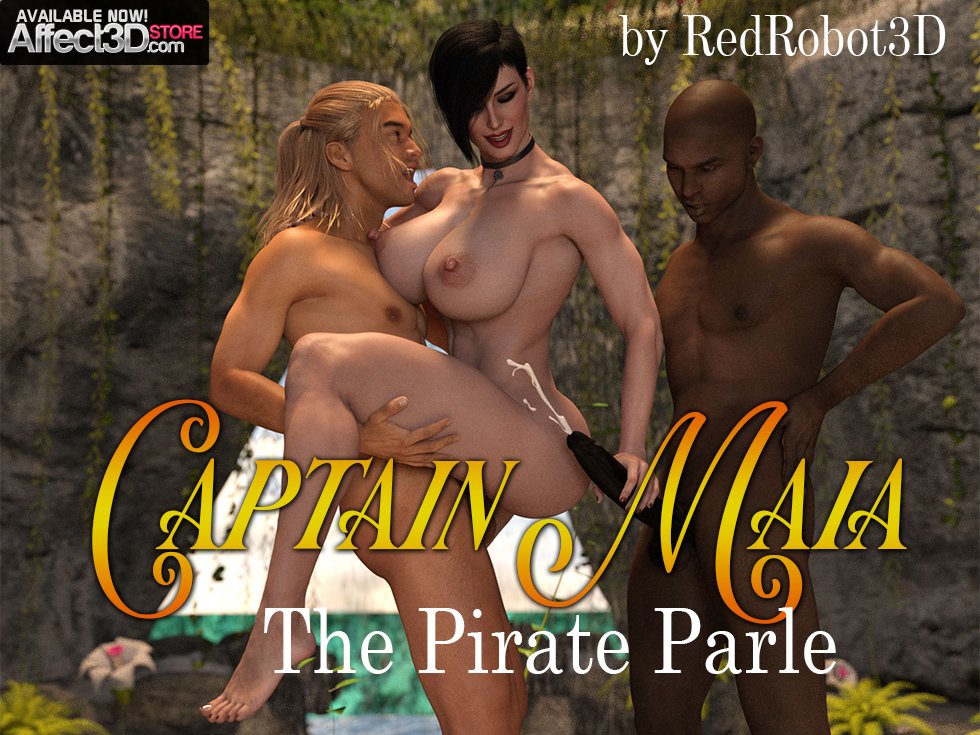 Things take a bit of an unexpected turn for Captain Maia in The Pirate Parle from RedRobot3D, now available in the Affect3D Store! And they get especially creamy with her cohort threesome.
Olga and Captain Maia are discussing their newest heist plans and Olga is a bit concerned. The Man'O'Wars are a tough group and Captain Maia and the rest of her crew don't stand a chance against them. Maia asks for her suggestion and Olga brings up getting help. Although hesitant to accept help, she wants to hear who Olga has in mind.
Captain James Hatfield and Red Lotus are the people Olga wants to recruit in an effort to make their next heist a success. Maia agrees and sends for them to meet up so she can discuss her plans.
They both accept the invitation and upon discussing Red Lotus wants to finalize the agreement with blood. However, Captain Maia has another idea to 'exchange bodily fluids' 😉 A sultry threesome ensues for hours to make sure everyone is on the same page with the heist plans.
The three of them part ways and Captain Maia and Olga head back to their ship to get their crew ready for the new heist! Captain Maia – The Pirate Parle spans across 80 images, ending in a heady pirate threesome, and is now available in the Affect3D Store for $8.99!
RedRobot3D also just released The Captain Maia Trilogy at a discounted price, which you can check out here.