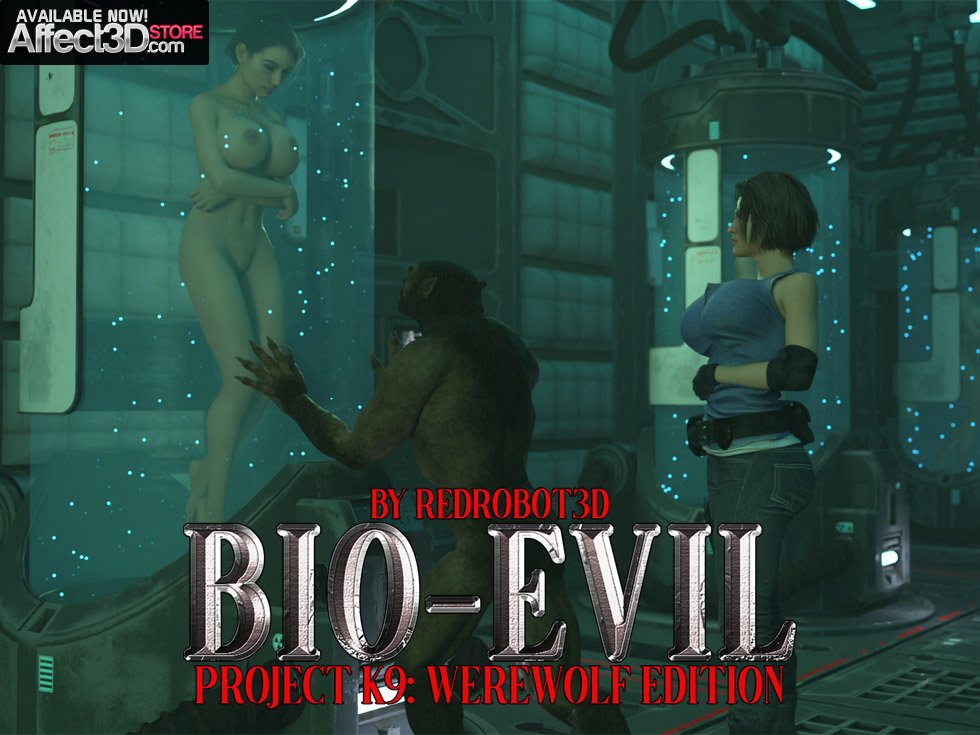 That evil Cumbrella corporation. What dark sexy shenanigans are they up to? 😉 Following up their previous installment, RedRobot3D's released Bio-Evil Project Werewolf Pt 2, giving more werewolf monster sex in the bowels of Cumbrella corp.
Heroine Jane St. Patrick, our intrepid cop trapped by Cumbrella corporation, has been released by her new werewolf companion, who has an insatiable lust for her and exactly zero helpful words for her search. Looking for a way out, she puzzles her way through laboratories and corridors, finding no evidence of people actually being within the facility.
Of course, traveling with her for this long just makes her companion horny again, and she gives in to his advances and squirts like she's never squirted before.
Finding clones of herself in the facility, there's some inkling that there might be more secrets inside her than she knows. 😉 Finally reaching a computer she can access, she finds footage of another woman fucking a werewolf – and is then surprised by the first human she's seen in the place. What will she learn next? You can check out Bio-Evil Project Werewolf Pt 2 in the store now for $9.99.