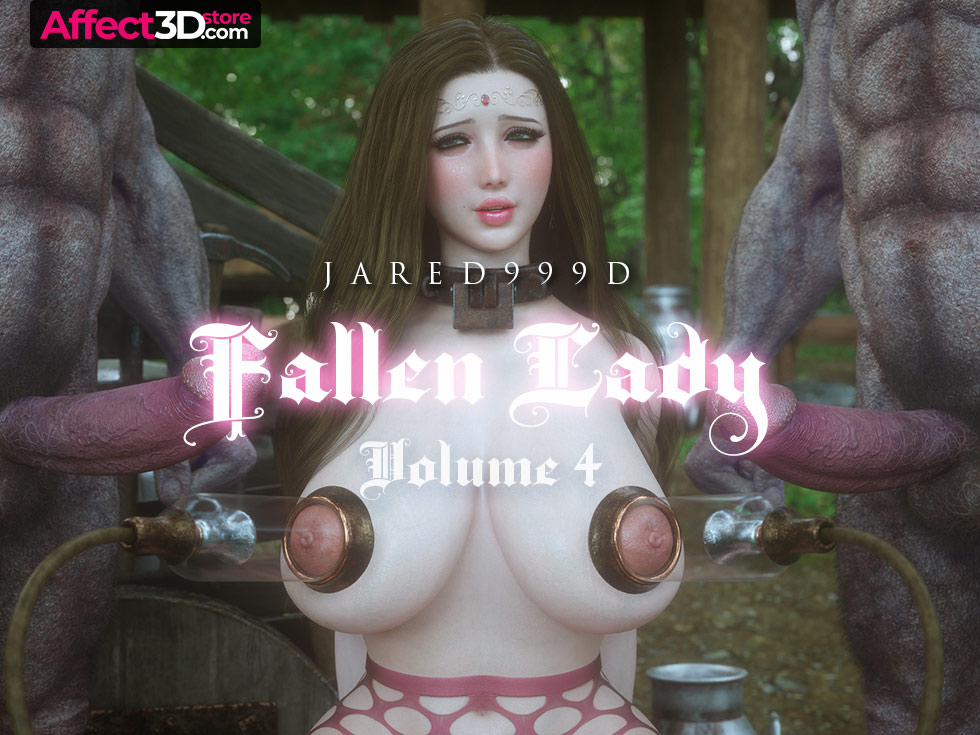 Jared999d is back with the eagerly-awaited continuation of Karen and Suzi's ongoing sex saga. Fallen Lady 4 is available in the Affect3D Store now!
We pick up with the luscious Karen, whose now unbridled lust makes her crave sex day and night. She decides to head to a local farm to satisfy her needs. What awaits her, however, is far from your everyday milking. There, both a local villager and orcs have fun with her massive tits and perfect ass.
Meanwhile, queen Suzi meets up with prince Guntard. The prince has a unique, yet dangerous offer to make. Frustrated with her current love life with a terrible king, she accepts. The queen is double-teamed in a hot medieval version latex hood. She knows she's risking her life and position, but she'll do anything for a change to her everyday life with the king.
This new exciting episode contains 330 high-quality images in text and textless version as well as a bonus set of 12 concept images! All that for just $10!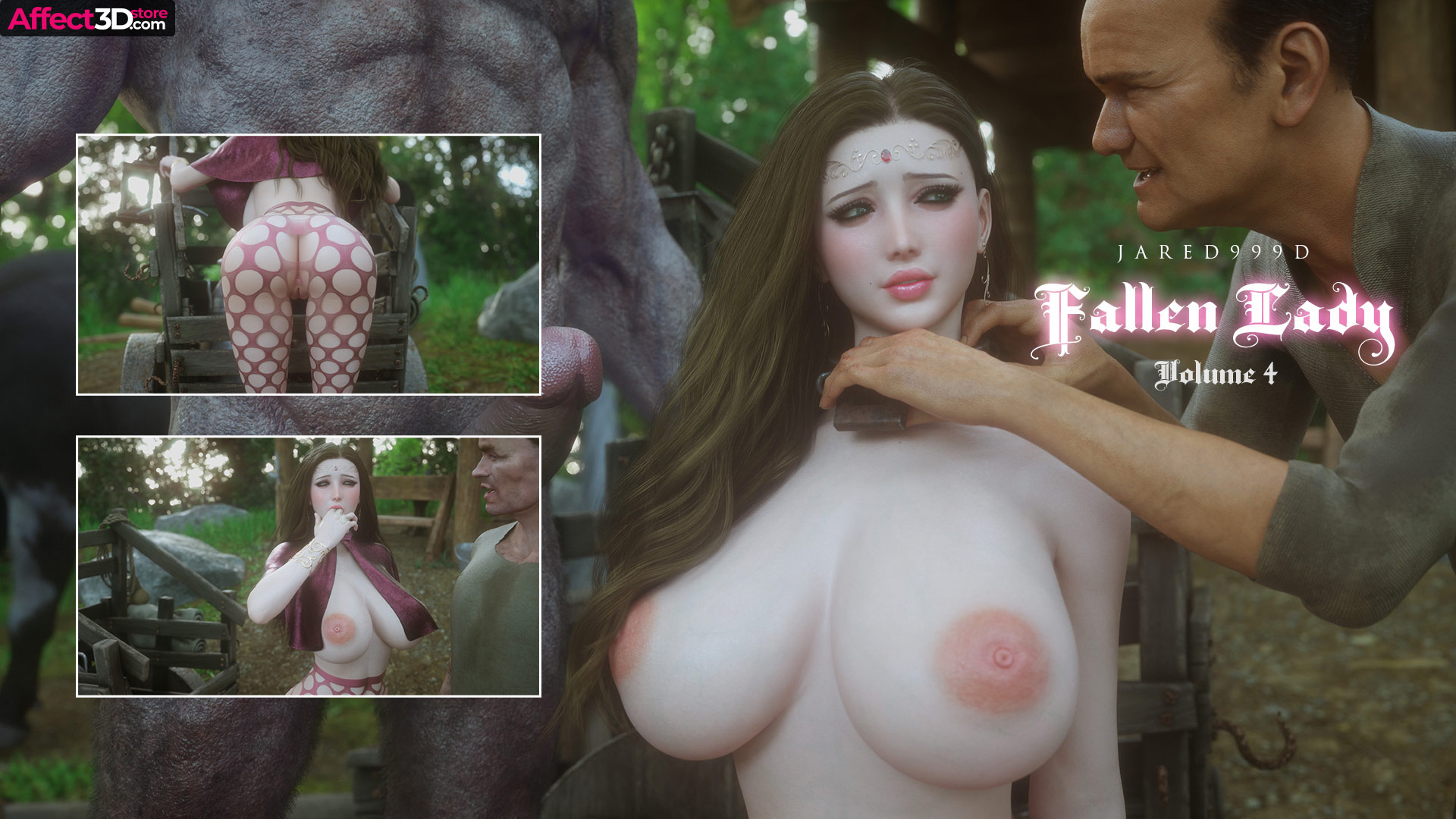 And if you're knew to the series, don't miss the Fallen Lady Bundle 3! This collection contains every chapter of Fallen Lady released today — that's all 1186 QHD images and 12 animation clips — for just $29.80! Read more about each chapter below!

What's included: 
Fallen Lady 1 – Meet the young prince who has brought Suzi back to court to introduce her to his father, the king. The king decides to marry her himself, though. Meanwhile, the stunning Karen is revered as a saintess in a small town. However, The Order decides to submit her to the Inquisition to see if she is really a saintess or not.
Fallen Lady 2 – The prince's elder brother has returned from an expedition, and the king introduced him to his stepmother, Suzi. The king decides to have some fun and makes the queen perform sexually in front of both his sons and the court. Meanwhile, Karen has made a crucial decision.
Fallen Lady 3 – 

Karen overcomes her second ordeal, but the villagers ask her for a little favor. Meanwhile, Suzi accepts the magician's shameful offer in order to keep her secret with the prince.

Fallen Lady 4 — Todays new release!
All that for just $29.8!