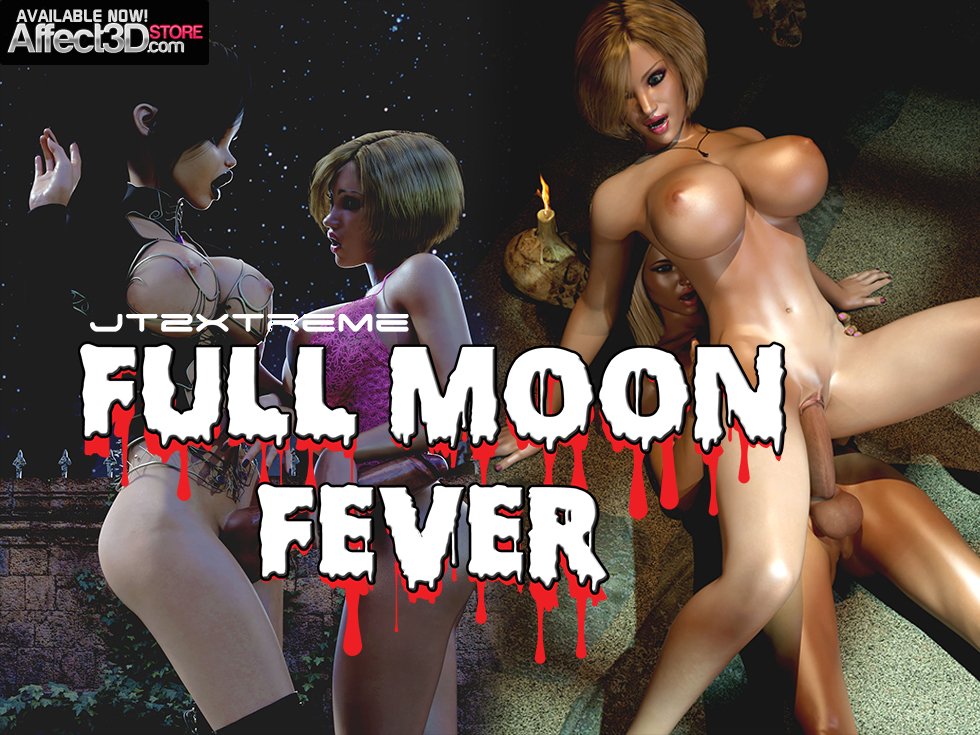 It's one of our favorite times of the year here at Affect3D! That's right, Halloween is here and we're celebrating with futanari and JT2XTREME! His latest release FutaErotica – Full Moon Fever, is
Up for some spooky fun? Well, these girls certainly are! We join a dickgirl babe and her witch lover fucking in the kitchen of an old manor. This unlikely couple have sex standing and on the table, utterly forgetting what's cooking behind. JT2XTREME then takes us to a derelict cemetery where a vampire dickgirl and her bimbo girlfriend fuck on top of a grave! But things aren't done yet, the night is still young! We then go to a satanic ritual where a demon dickgirl watches two of her cult members fuck each other. She then has her own fun with one of the babes!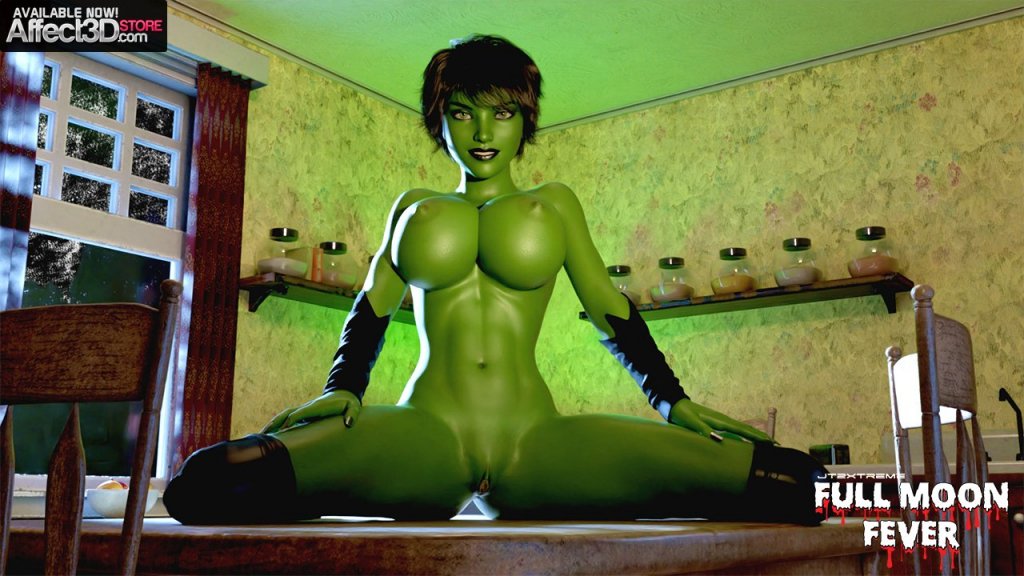 Naturally, this 30-minute animation comes with the JT2XTREME's signature Pinup up collections that allow us to fully enjoy the characters! And all this can be yours for the ghostly price of $13.95! Get FutaErotica – Full Moon Fever now!