AgentRedGirl is making their official début in the Affect3D Store! Check out this MASSIVE animation! Amy's Big Wish Episode 1 is available now!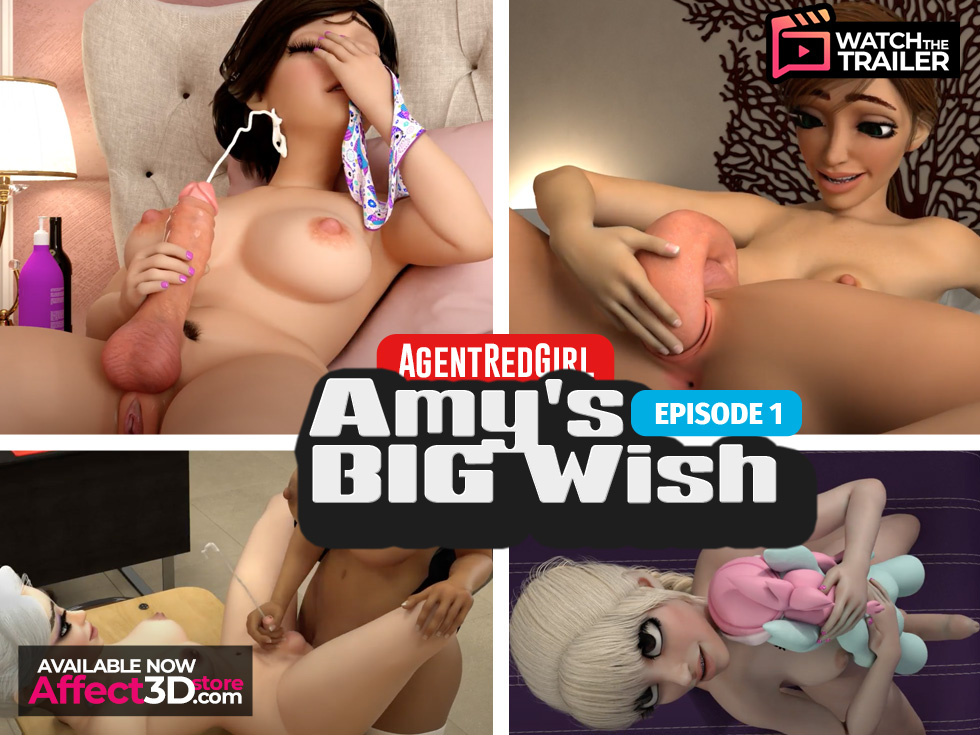 The first episode of Amy's Big Wish contains 5 independent storylines. If you like a variety and cum-drenched fun, then this one is a must-have!
Candice is a hot futa housewife with an incredible libido. When she 'accidentally' gets a whiff of a panty, there is no stopping that urge. She then rubs, strokes and fucks herself with a sextoy to ease her urge!
Amy is obsessed with getting good grades, and Ava with her slutty, desperate student. The solution is obvious for both of them. After a long face-fuck, Ava bends Amy over to ram her from behind much to her student's delight!
Audrey is a futa camgirl, and she loves her viewers' requests. There is nothing she isn't willing to do to please herself and them. From doing a windmill dick to fucking herself with her own cock, as long as she gets tips and massive orgasms, it's all good!
Amanda has a loving and devoted fan – willing to do anything for her. In fact, she was already hard before meeting the futa boss! The service girl loves rough fucks, squirting, and cumming.
Emma is a futa who loves to live alone with her stuffed toy Dollie, and for good reason! She gets hard quickly, and Dollie's is the tightest, most pleasurable hole she has ever experienced! As long as she can cum as much as she wants in private, who needs a human partner!
AgentRedGirl's Amy's Big Wish Episode 1 contains five full-length animations combined into a single product. Clocking in at nearly 36 minutes of runtime, each individual segment could be an independent movie in its own right! What's even more amazing though is the price. At just $10.00, you basically get a one-for-five special, which is unheard of! So what are you waiting for? Grab your wallet and head over to the Affect3D Store for your own copy now!