We've got good news for you as newest release in the Affect3D store, 3DZen's Legacy Collection Vol. 1 contains two classic titles by 3DZen!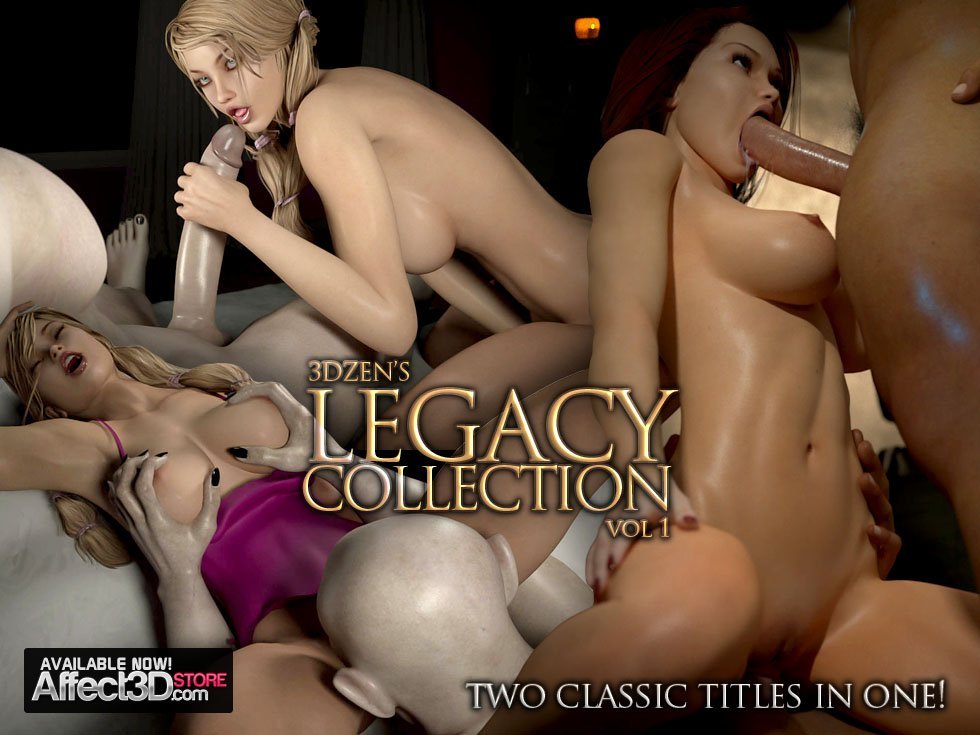 In the first title "Vampire Encounters Featuring Jessica", the pigtailed and pouty teen Jessica is woken from her sleep by a well hung and horny vampire. She falls under his spell and is soon draining the life out of him with her mouth and pussy until he cums all over her face and boobs!
In the second medieval themed title "The Baron's Rules Featuring Ja'linn and Aria" blonde Hunter Ja'linn keeps herself out of shackles by seducing a hapless guard with her oral skills, the her redheaded friend Aria saves herself from an unspeakable ritual by letting two horny Guardsmen ravish every hole in her curvaceous body!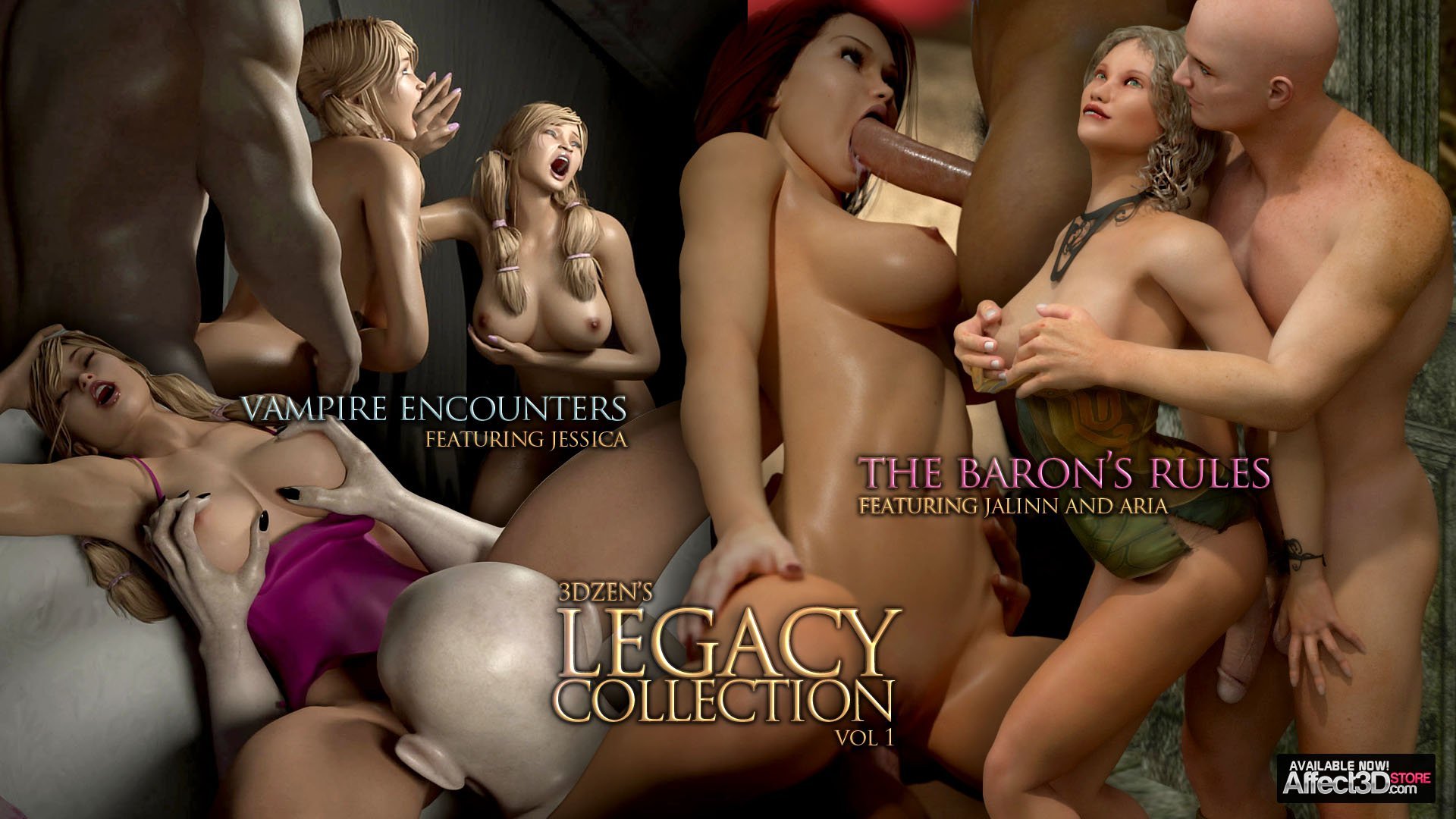 3DZen has a great artistic eye for creating pretty girls and hot sexual scenarios. When these two elements are combined with a fun story, the results are always very enjoyable. With 3DZen's Legacy Collection Vol. 1, these two classic titles can be yours for the low price of only $10! So be sure not to miss out on this bargain!