In the world of assassins, there are three rules to follow:
Be polite.
Be efficient.
Have a plan to fuck everyone you meet.
Wait. Wasn't it kill? Well, it can still be a good idea to use your body to get out of a bind if your mark fails to die when you attack. That's something that one killer lady learns the hard way in Amusteven's new release, Cold Assassin, available now at the Affect3D Store!
Velna, returning from her previous adventures, is now an assassin some begotten European country in the 19th century, trailing an incredibly corrupt minister as her next mark. Suspiciously, he never has a guard on hand. The assassin soon finds out why: He has a bunch of body doubles! He may have even cloned himself. Either way, another double takes advantage of her lowered guard and has a little fun with her, all the while revealing the extent of his plans while she reveals more of her body. Soon, their sexcapade becomes a public spectacle, which she takes in stride. After all, she can still off him later…after she gets off!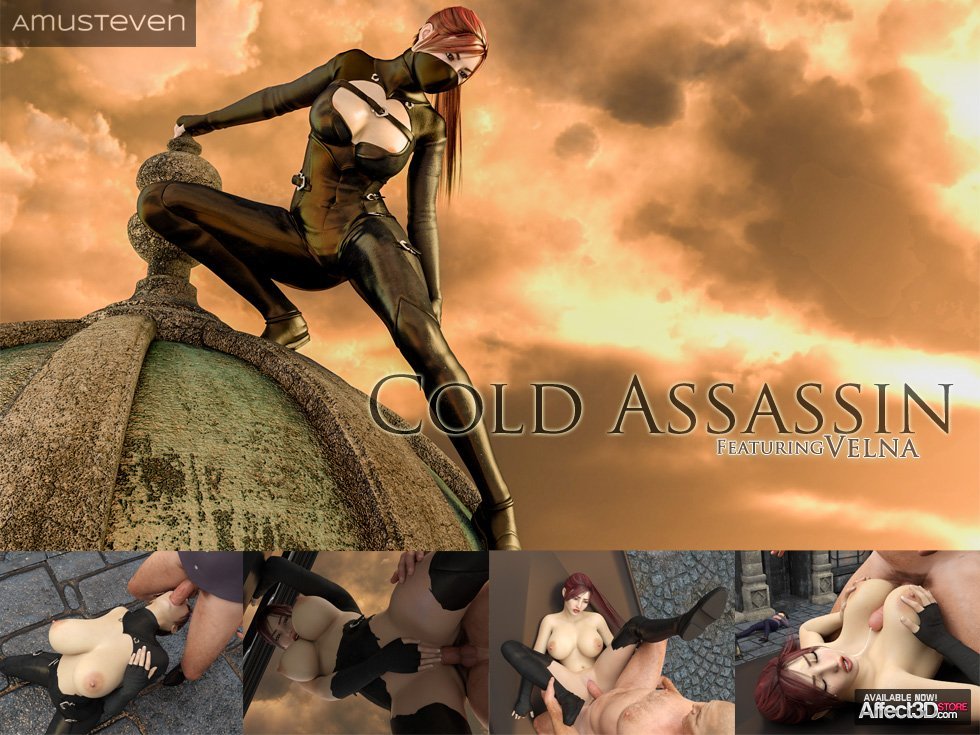 Amusteven's style harkens to more fantastical times. You see this as evident with his Mad Alyss series, as well as the Tanya and the Succubus series. His taste for fantasy shows in the work he does, and it continues here despite the more realistic settings. Cold Assassin is available for $10 at the Affect3D Store. Don't get caught off guard and pick up this new title today!