It's Saturday, which means it's time for a new release in the Affect3D Store! And this week, we have a treat for you as our very own staff member Supro releases his first dickgirl title:  Kiara's Debut!
In Kiara's Debut, we meet this busty, dark-skinned red head with a tiny secret. In other words: a huge cock 😀 And what better place to deposit this thick throbbing specimen than Lana's ass! Things heat up exponentially when two of Supro's sexiest babes get to work on Kiara's aching cock!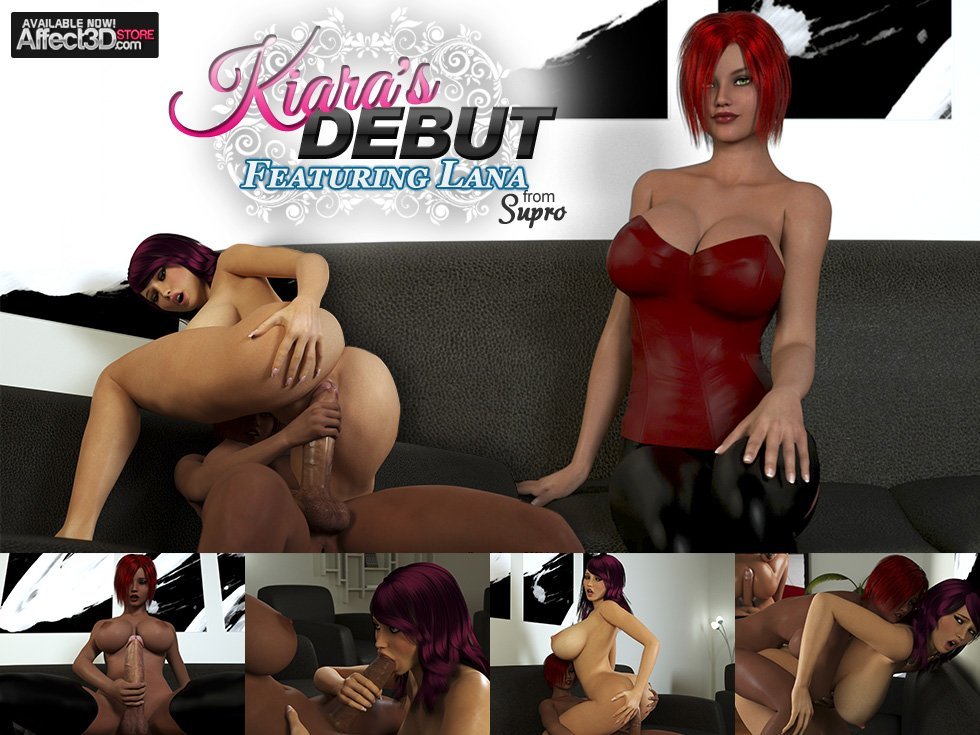 Supro has created one of 3DX's memorable characters in Lana and now with Kiara an amazingly gifted dick girl joining the fray you'll want to witness this beautiful union yourself. Kiara's Debut contains over 190 images and is regularly priced at $12.95. But for this extended weekend only, you can get Kiara's Debut for only $9.95! But don't wait as this offer ends Monday. So if you're a fan of Supro or if you love hot girl-on-dickgirl action, then add this sexy, well endowed image set to your collection and grab Kiara's Debut now!
Buy Now Kiara's Debut over at the Affect3D Store