Elayne fans, we've got a treat for today as we've added the latest title featuring our beloved heroine. Check out Knight Elayne: Good Deeds, now available at the Affect3D Store!
Our trusty hero Knight Elayne travels to a local village for some R&R. After peering through the window of her hotel room, she notices a crime being committed as a young thief pickpockets a group of priests. Elayne goes to the scene and stops the pickpockets, returning the stolen items to the priests. They thank her and want to reward her for her deed. But little does she know that these priests are not who they seem to be. Our young Knight Elayne will learn what it means when "No Good Deed goes unpunished"…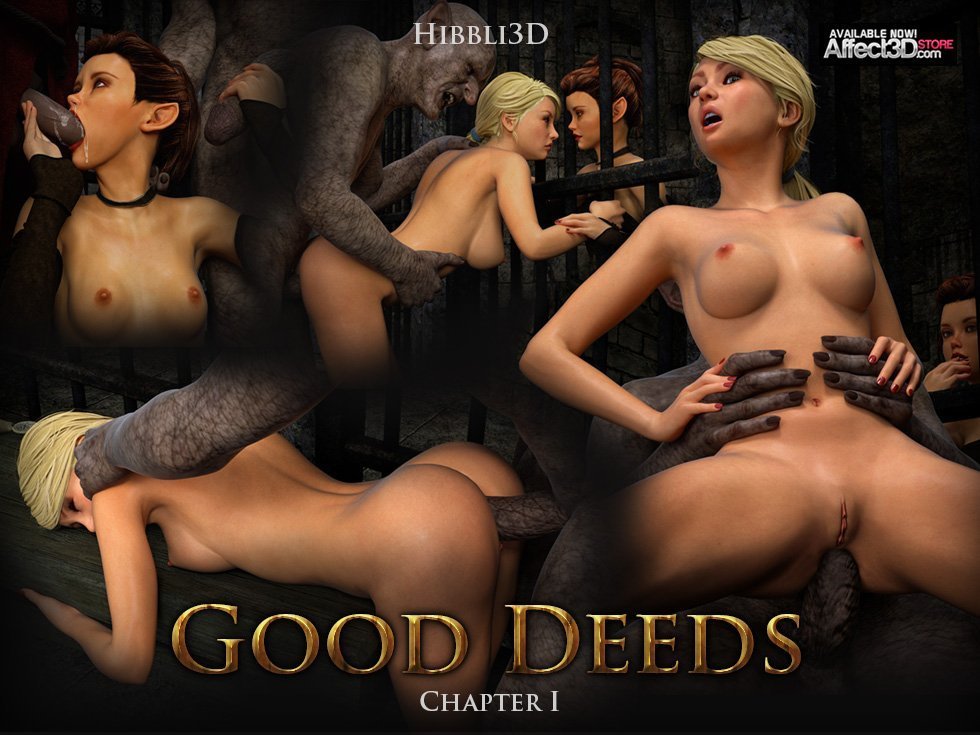 Hibbli3D has creating some of the most intricate titles that feature action and sex with great storytelling that puts in the seat of the action. Knight Elayne: Good Deeds is a thrilling title featuring her heroine Elayne getting herself into a dangerous predicament. Joined by Ezri, this 35-page comic will surely be a welcoming addition to any 3DX collection. So check it out now!