Grab your wand with one hand and your dice with the other, it's tabletop time! Orcs & Elves 2: Dark Magic by BadmanBastich is now available in the Affect3D store!
Whether you like futanari, paizuri, bondage, or facesitting, there's something in here for everyone. Beautifully drawn, full-colour illustrations cater to a wide range of fetishes, depicting anything from elves to drow to dragonkin. BadmanBastich brings to life all your sexual fantasies, and turns them artfully into the groundwork for tabletop gameplay. Included are character sheets for all the main characters, fleshing them out and providing backstories and gameplay traits. Now you can pick them up and make them your own!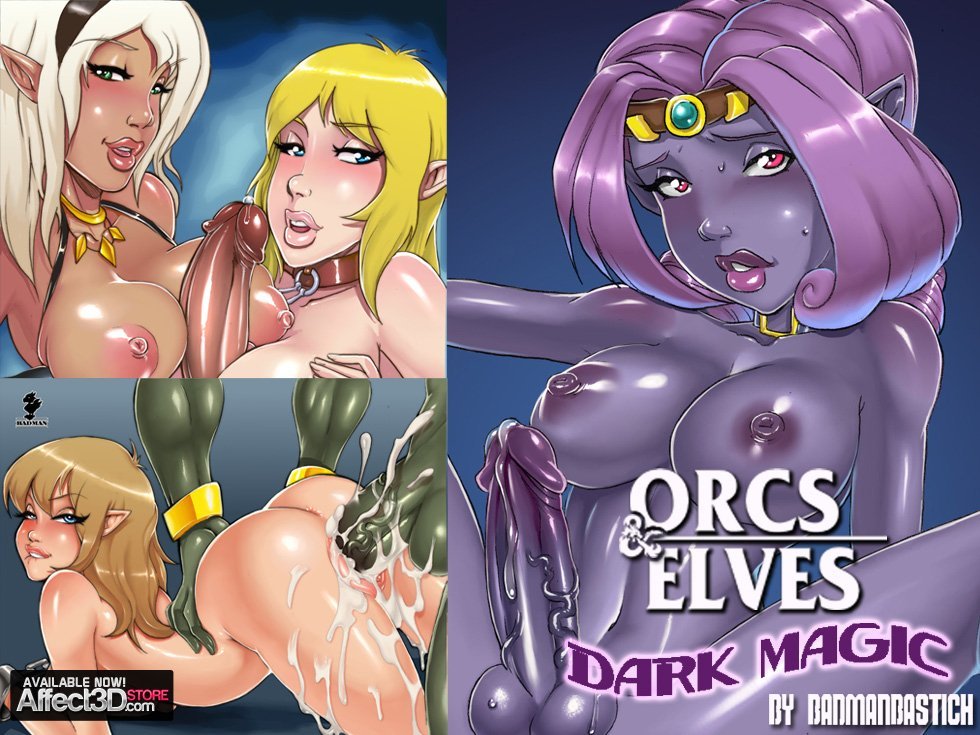 Orcs & Elves 2: Dark Magic, continues to expand the erotic tabletop world being created by BadmanBastich, and that for only $6! You'll get a thirty six page PDF, eighteen full-colour images, eight character sheets and six pages of sketches and inks. If you're a fan of fantasy, get your copy now!