We've got a double dose of sexy treats for you this midweek as Vampire Winter and Vampire Halloween from Galaxypink are released in the Affect3D store!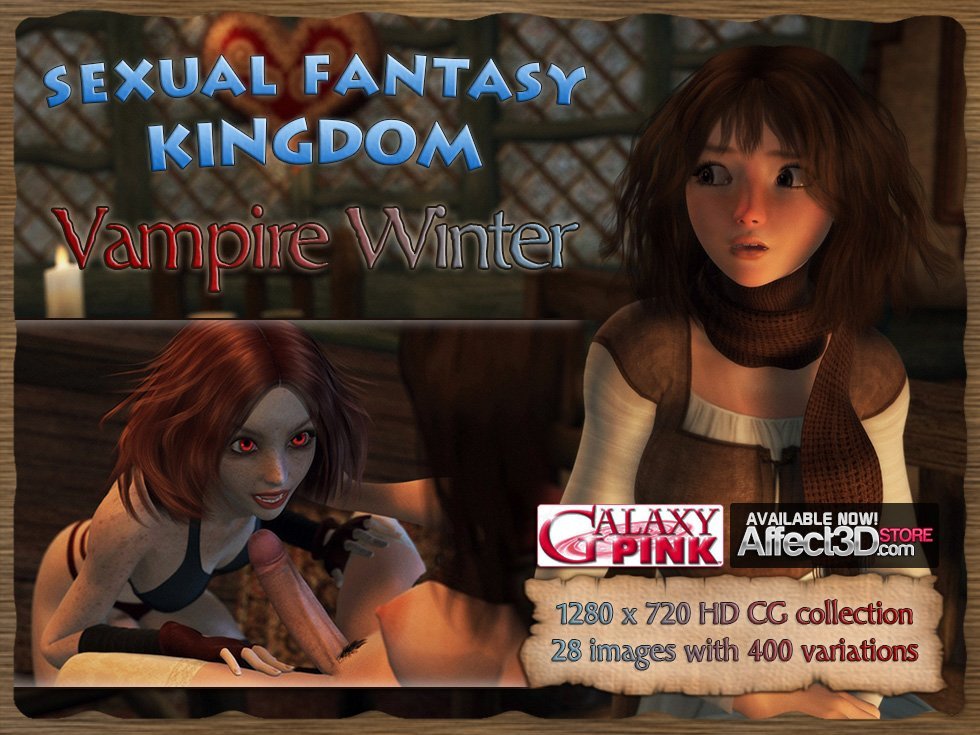 In Vampire Halloween you'll get to undress the cute redhead Shay in a variety of sexy ways as she poses and plays by herself…before becoming a horny vampire! There's even a futanari mode so you can let her really enjoy herself! In Vampire Winter cute village girl Aisling might have already been warm in her home but things get hotter when Shay shows up looking for more than her next meal! After a quick bite of her tits and pussy (and cock in futa mode!) Aisling become a Vampire herself while being fucked in her pussy, and thanks Shay with a blowjob!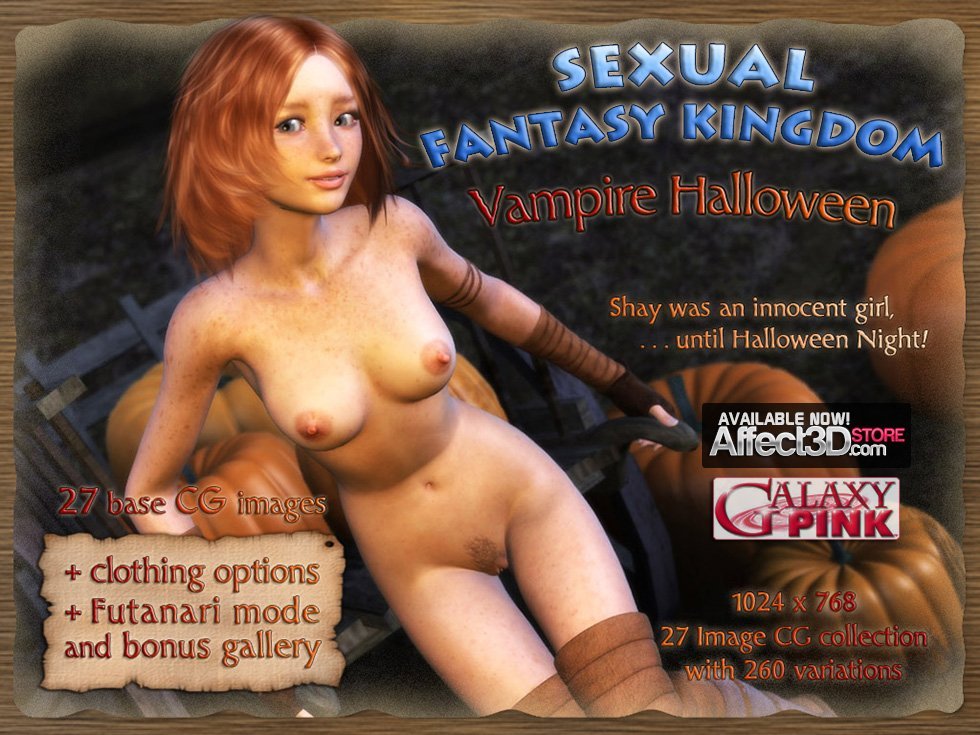 Galaxypink has been making 3DX since before the term was invented so you can bet this artist know a thing or two about delivering the kind of titles fans want! Delivering cute characters and inoffensive themes should delight those who like the softer side of 3DX. Both titles' containing a futa and non-futa version of each image is a thoughtful addition allowing everyone to enjoy the action. Including multiple angles and changes in clothing there's a total of 260 images in Vampire Winter and a whopping 400 images Vampire Halloween, so there's a lot to feast your eyes on! Both titles are $5.99 each or available as a bundle for just $8.99! So get yours now!