Is that a shiver running down your spine? It might be, because new vendor Nox brings the dark horrors in this new series Wicked! Its first installment, called Tale One: The Queen, is now available in the Affect3D store!
Samael is part court scribe, part highly accomplished wizard! He lives in an attic above the orphanage he grew up in, and only gets robbed twice a day! What a fantastic life. He shares his living space with his demon-possessed brother, and when a succubus comes to visit the both of them, things turn into a demon-driven fuckfest in a hurry.
The story in Wicked: Tale One is quite crafty, and there's a lot more behind it than just the description I gave above. The renders are top-notch and the sex is as slippery as it is intense! But more than any of that does the red-lipped lady you see in the big banner up top take center stage, as you'll have never seen someone who's simultaneously that freaky to look at and that fun to see fucked. If you're into a slight horror tinge to your porn, Wicked caters exactly to your needs. You'll have seen demonic sexcapades before, but never quite like this.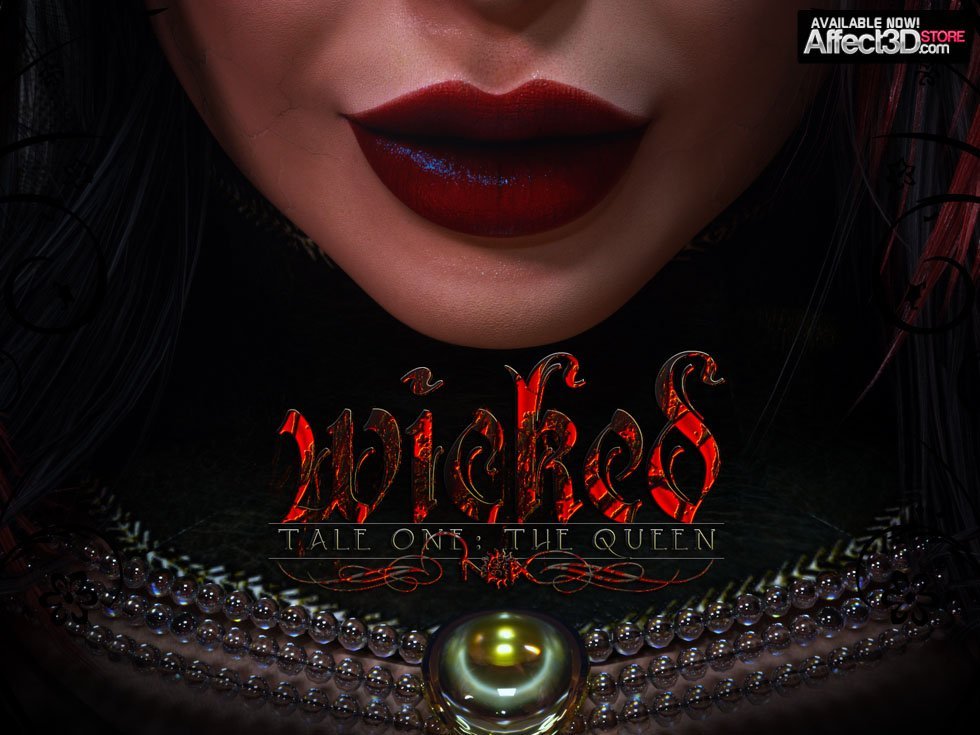 Coming in at 101 pages, Wicked is a piece of art that Nox evidently put a lot of time and effort into. As debut titles go, this ranks among the best. I've always appreciated attempts to blend narrative and porn, and Nox can hold his head high as he joins the ranks of other accomplished artists at Affect3D who've done the same,
If you're looking to get freaky, look no further. "Wicked: Tale One – The Queen" is now available in the A3D store for only $11.22! So get it now!
Buy Now Wicked: Tale One over at the Affect3D Store