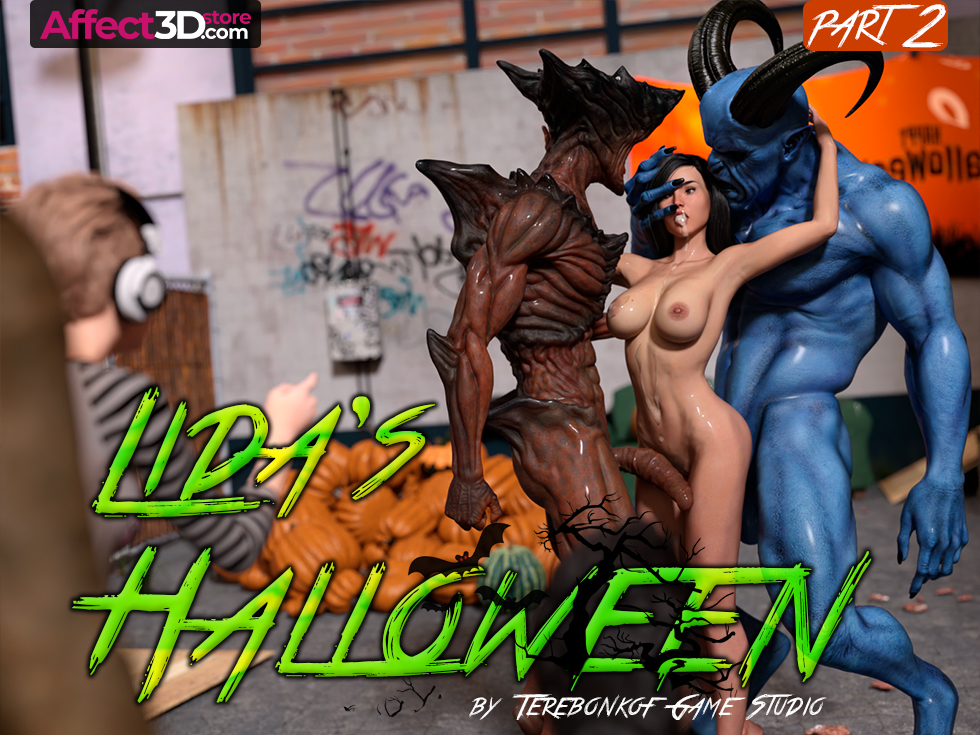 Lida is still caught between two demons who have only one thing in mind – sex. And while a crowd slowly gathers, she can't help but stay in a trance while all her orifices are filled to the brim. In the latest from TerebonkoffGame Studio, Lida's Halloween Part 2 (now available in the Affect3D Store), some things start to come into place for Lida but it comes at a cost.
Cumming over and over again Lida is needing a break but the two demons won't allow it. In small instances she sees that the demons she's having a threesome with aren't demons at all, just regular guys. However knowing this doesn't help her get away and she continues to get double penetrated by these two. The crowd grows even larger as more police officers come but not to stop what's going on, they can't help but be turned on by the sight themselves.
Lida has another moment of clarity and while her body wouldn't listen to her she forced herself to run away and hide. The crowd, shouting at her and telling her she should be ashamed of what she's done, don't stop her. Making way for Lida the two 'demons' give chase as they want to have their way with her once more. Embarrassed that she let this happen, she manages to escape and now has to figure out how she's going to improve her reputation. It begs the question of what motive her boss had to begin with….
Lida's Halloween Part 2 spans across 62 images as well as a 1:02 minute animation and is available now for $7.00!