Miro and the A3D are back with another Patreon original, now available to the public, here on Affect3D! The Seed of Rebirth takes us deep into the jungle where two hot babes, Cerene and Raven, are in for a big futanari surprise!
Raven and Cerene are rival treasure hunters who end up in the jungle after the same ancient Babylonian artifact. And this isn't the first time one has tried to screw the other over for a chance at glory and riches. Turns out though, that it is the first time they'll literally screw each other because of it.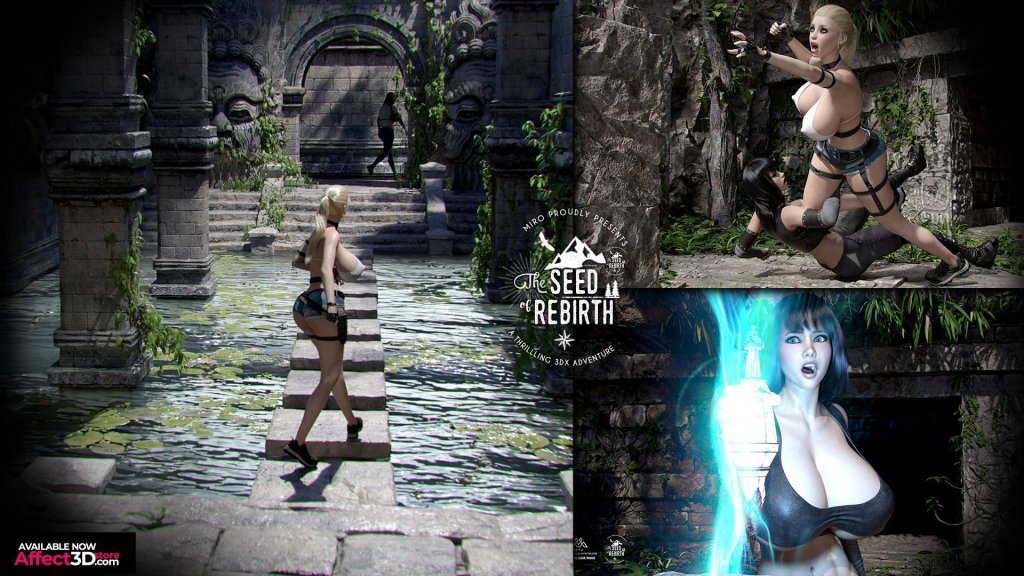 The two girls are on a close chase as they close in on their prize. Raven, a dark-haired beauty arrives at an ancient temple and stares in awe at the artifact set at the center. As she gazes though, Cerene catches up. The pair rush in to grab the object and begin fighting in the process. Raven emerges on top and grabs her prize. But as she does, she feels a strange sensation between her thighs. Suddenly, a massive cock rips through her pants and grows to an awesome size!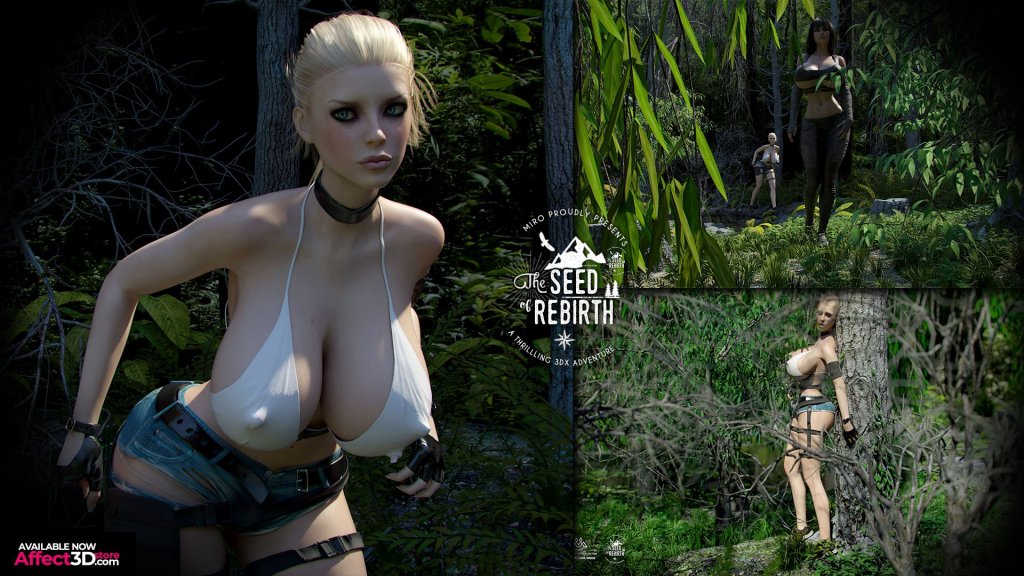 Naturally, recognizing that this is the chance of a lifetime, she decides to give in to years of rivalry and sexual tension as she shoves her 20-inch cock down her adversary's unsuspecting throat. Raven makes Cerene blow her new appendage on the stone temple floor, filling her throat and mouth with cum. This leads to one hell of a 69 before Cerene, now seriously turned on, beckons her unlikely lover to fuck her hard. However, it's at this point, after taking her cum a second time, that Cerene decides it's time to flip the tables with a monster cock of her own.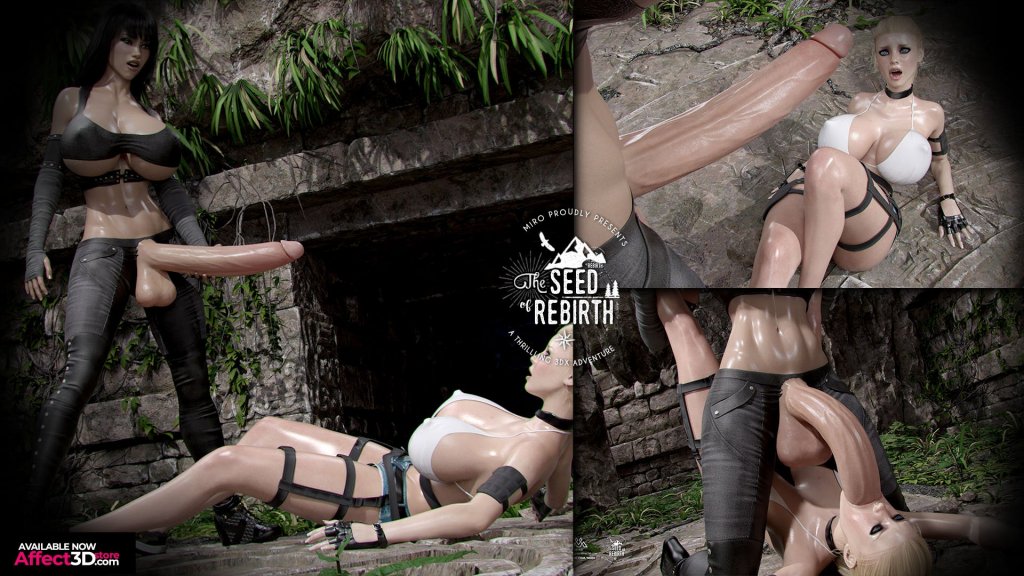 This new still image collection from miro and Affect3D is their biggest Patreon set yet. The Seed of Rebirth includes the following:
230 final images (including 9 cum shot images)
57 outtakes
16 variations
That's 303 images in total! And combining that with powerplay and control… Boy, does miro know how to pitch a power struggle between these two futanari babes. The Seed of Rebirth is available now at Affect3D Store and can be yours for $10.00! Get it today!