MaxSmeagol is back with part 2 of their Amarta Series! That's right, Amarta 2: The Potion is available now in the Affect3D Store!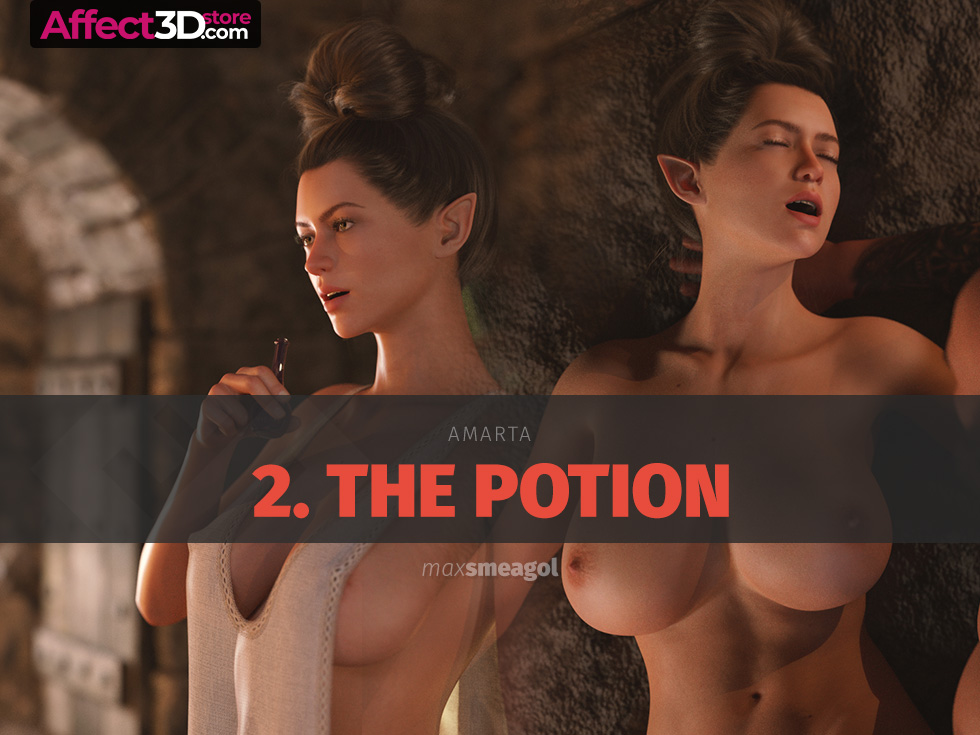 I love a story with a good bit of intrigue, and this series has its fair share! Part 1 showed us just how powerful the queen really is as she uses sex as both a weapon and a means to get off. Now, The Queen's right hand and the Kingdom's most powerful general meet in their private chambers. This lustful date has been a long time in the making and neither one truly suspects its deadly consequences. In this particular case, the Queen intends on using her right hand to test her general's loyalty. And, unfortunately for him, he falls short. Before he meets his punishment, however, she is intent on having her fun through the intermediary of her luscious servant. The general and trusted advisor fuck like there's no tomorrow. And in the general's case, this is very much the case. 
You can grab your copy for just $6.95! That's 97 Full-HD images with and without text!