3DZen strikes again with the newest installment of Futa Plaything! Indeed, Futa Plaything 4: Kate's Chores is here and available in the Affect3D Store now!
Kate has come a long way from her innocent cheerleading days. We find her a year into her training, performing chores around her mistress' house. Miss Miranda happens to be the only one in today though, and so she has her little plaything all to herself. Naturally, she decides to take full advantage of the situation. First off, she gets Kate to put on a maid's outfit to better perform her "chores." Turns out, those chores require an absence of panties. And, her first task is to get her mistress hard. She does so by kneeling down and licking Miranda's soft cock. As one would expect, this quickly gets the futa babe hard, and the two switch to Kate's second chore.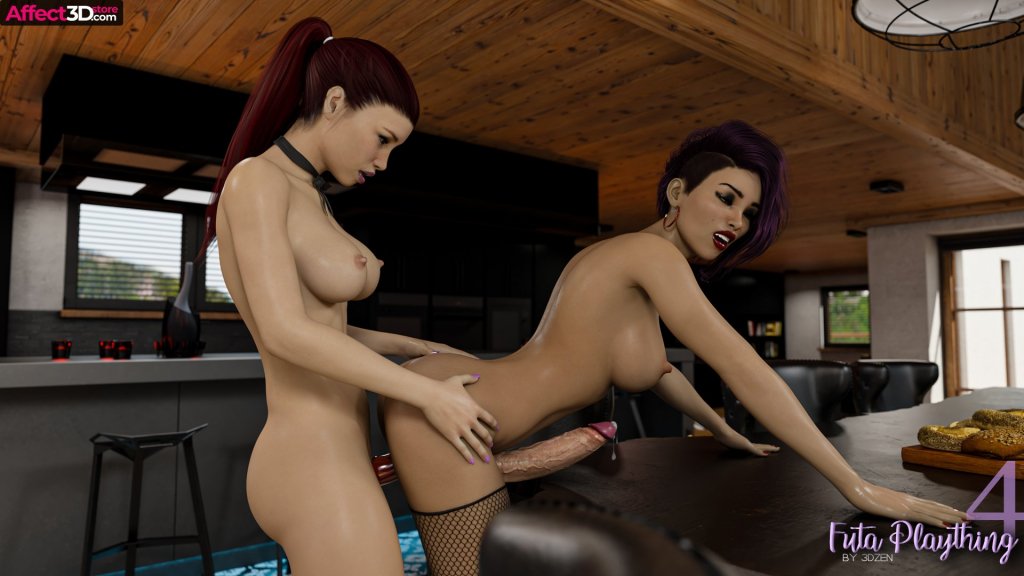 Obviously, this next task involves Kate's well-trained mouth and tongue on Miranda's cock and balls. She does a brilliant job at taking her mistress' cum, without spilling a drop! Then, it's time for something special. You see, Miranda also wants her pussy serviced and she has Kate wear a double dildo for just this purpose. The plaything obediently fucks Miranda from behind, making her cum all over the table.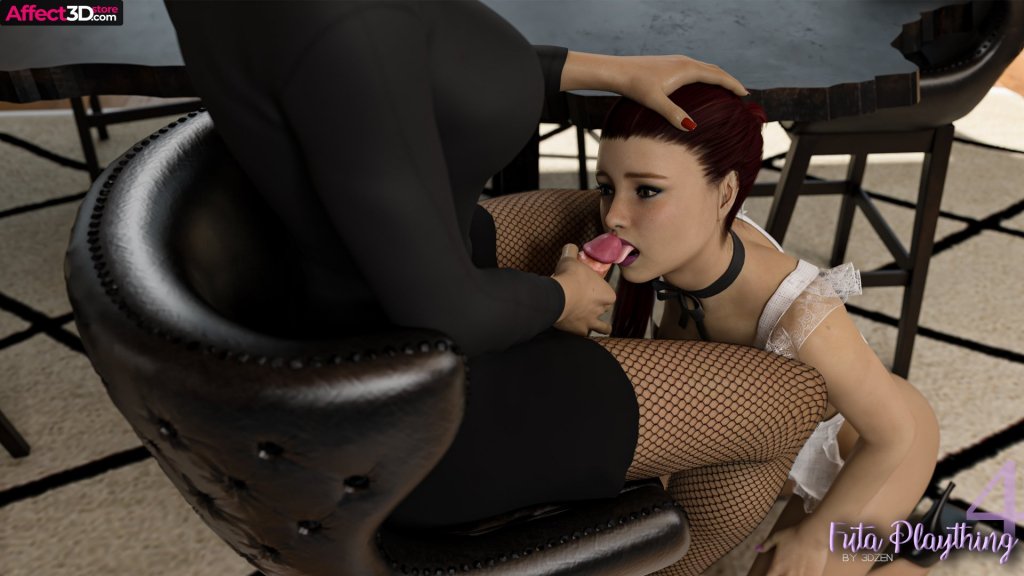 The lovers then retire to the living room where Miranda fucks Kate's ass, again filling it with cum before turning to her pussy! And just like that, Kate has performed all her chores!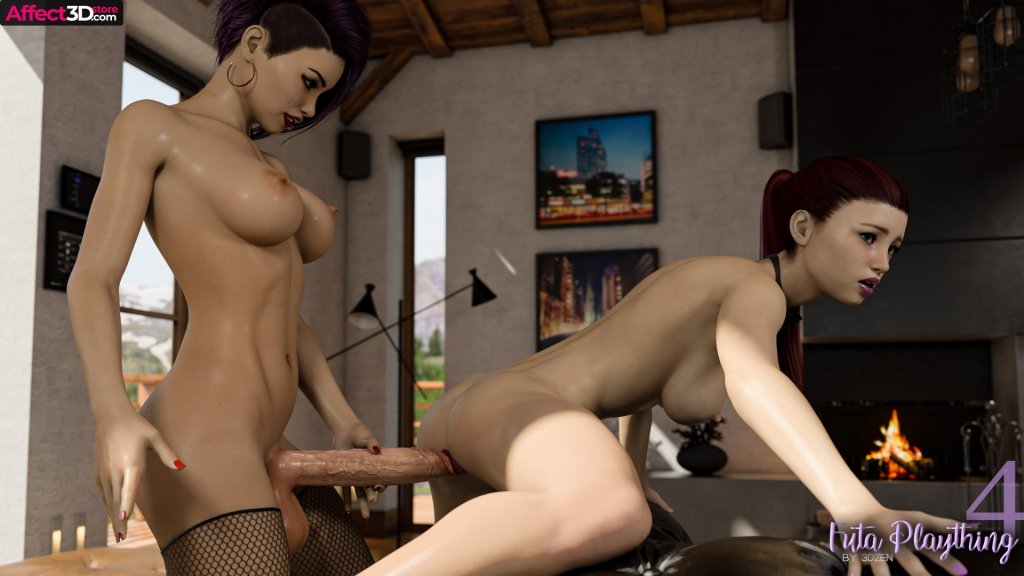 Futa Plaything 4: Kate's Chores really shows us just how effective futas are at training their sex toys. And good news, 3DZen is already working on part 5, so Kate's adventures are far from over! Until then, you can grab this latest installment in the Affect3D Store for $10.99!