The wait is finally over! Brittany and Trinity have officially returned! There have been previews leading up to the big release but now you can finally watch Sensual Adventures: Episode 2, The Confession! Get your hands on Puppetmaster's new futanari animation in the Affect3D Store now!
My love for futanari/dickgirls and high quality animation is forever strong and Puppetmaster has once again fulfilled my fantasies of two futas fucking each other (thank you ;)). If you recall the ending of Episode 1, Trinity was fucking Brittany's tight ass until the blonde came all over her couch. and Trinity left her own loaf of cum deep inside her lover's ass. Episode 2 picks up from there and it's now Trinity's turn to get fucked. Before the initial fucking Brittany teases her with a good ol' blowjob. Giving the blowjob is fun but Brittany's massive cock is getting stiff again, so she switches things up and tells Trinity to lay down so they can 69.
After the girls 69, Brittany notices how wet Trinity's pussy has become and can't hold back any longer. They move back to the couch and Brittany slides her cock inside Trinity from behind. Trinity teases that she can make Brittany come first and wants to straddle her. Brittany accepts the "challenge" and they change positions. Now Trinity is riding Brittany cowgirl style while simultaneously tit fucking Brittany. I think we can confirm from Episode 1 that Trinity wears the pants in this dynamic. We'll let you find out who cums first on your own, but the two of them end up completely covered in Trinity's load.
Later Trinity asks about a "cleaning lady" which turns into another argument between the two. Brittany suspects Trinity is broke and that's why she came sliding back. Turns out it's something completely different though, and it sounds like there's a huge adventure waiting to happen soon!
This long awaited continuation of your favorite futanari animation from Puppetmaster is out now for $18.00! Sensual Adventures: Episode 2, The Confession has a runtime of 15 minutes and comes with two versions – one with music and one without music. I know you've all been waiting so eagerly for this so go forth!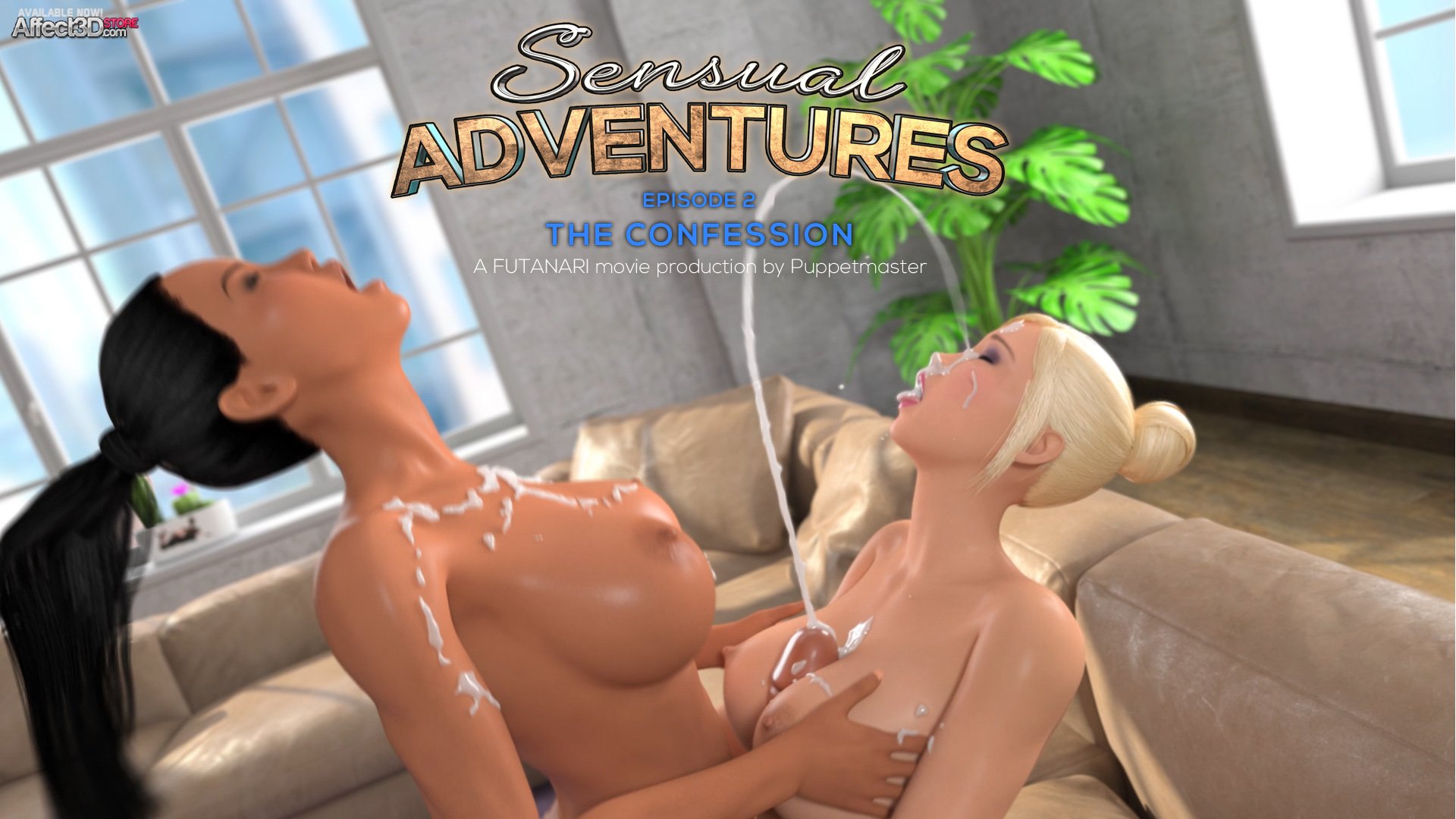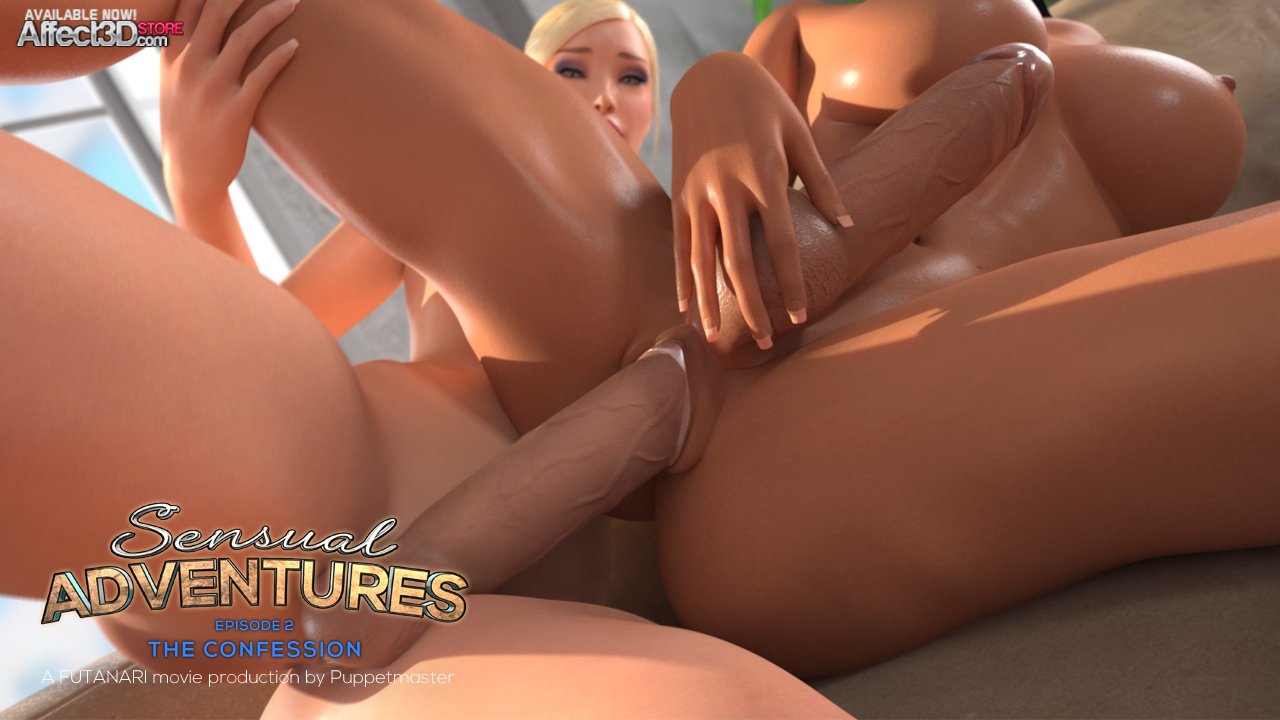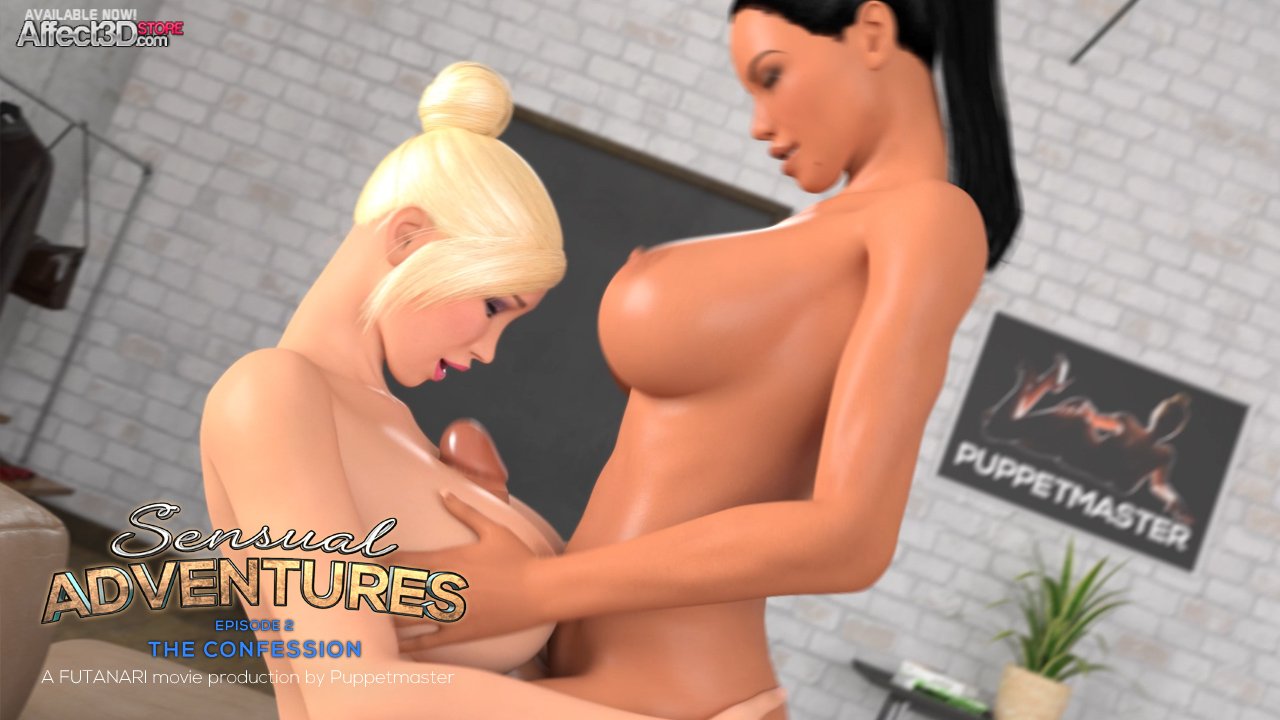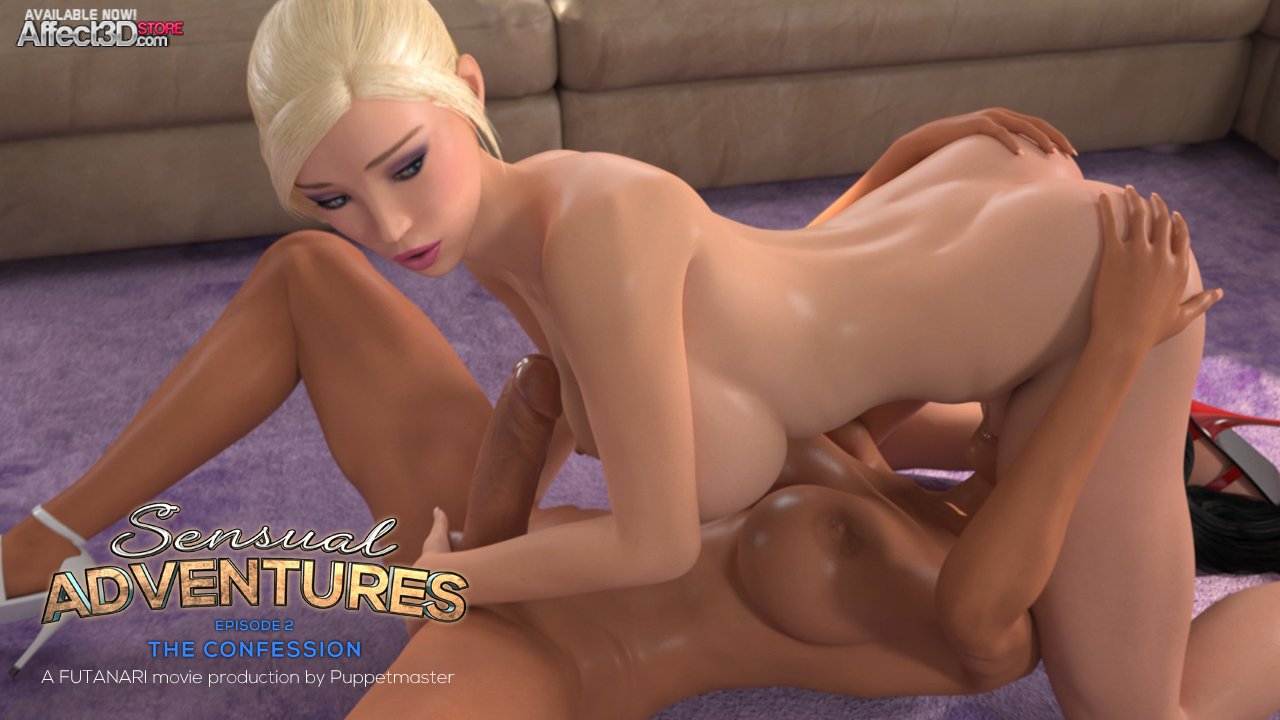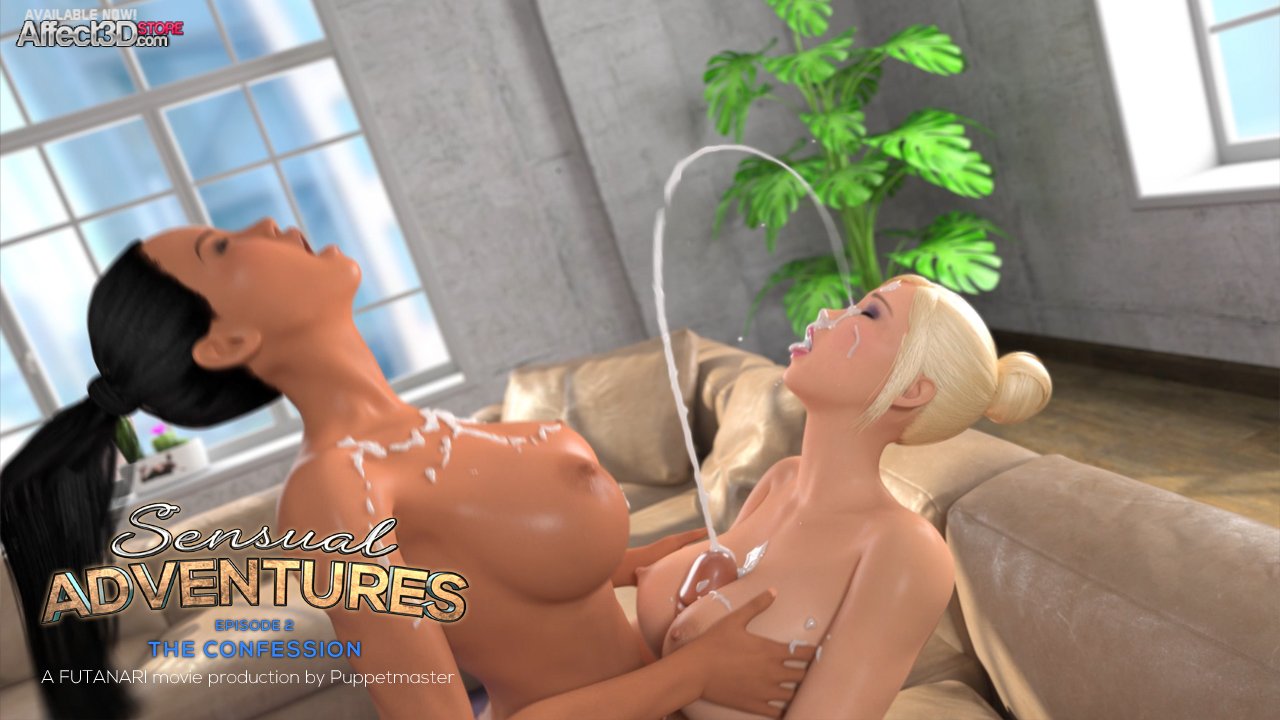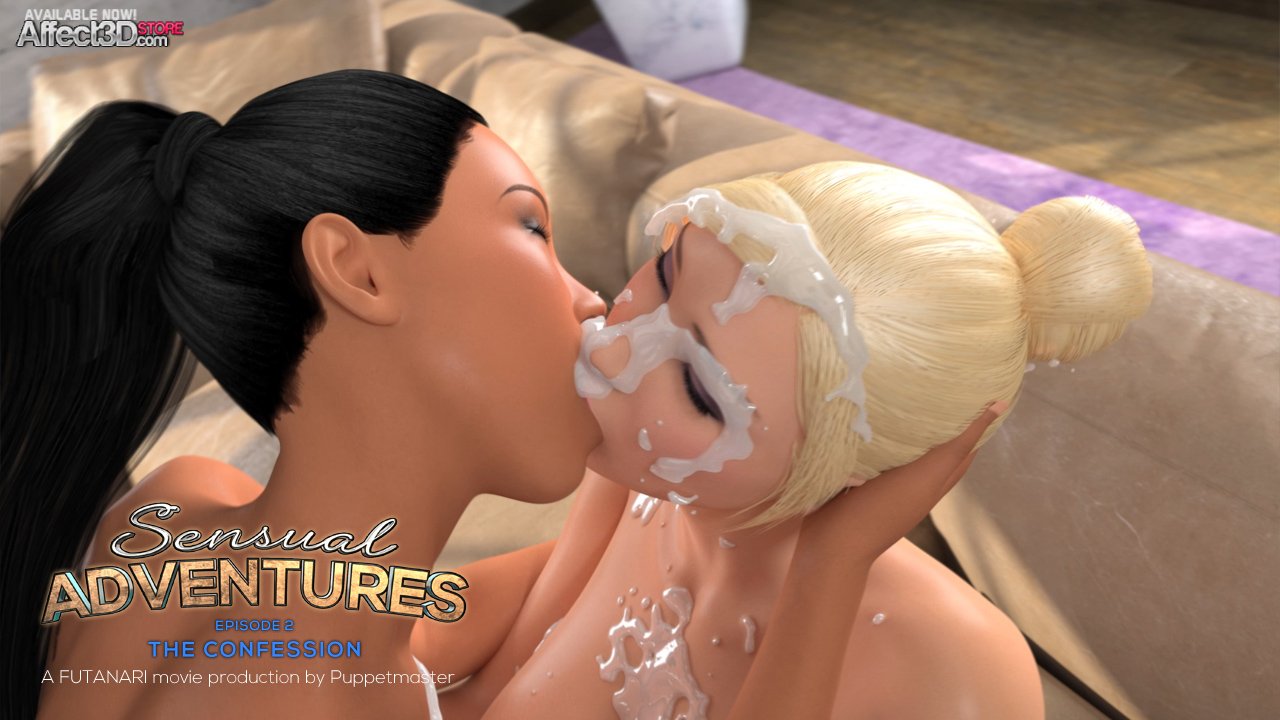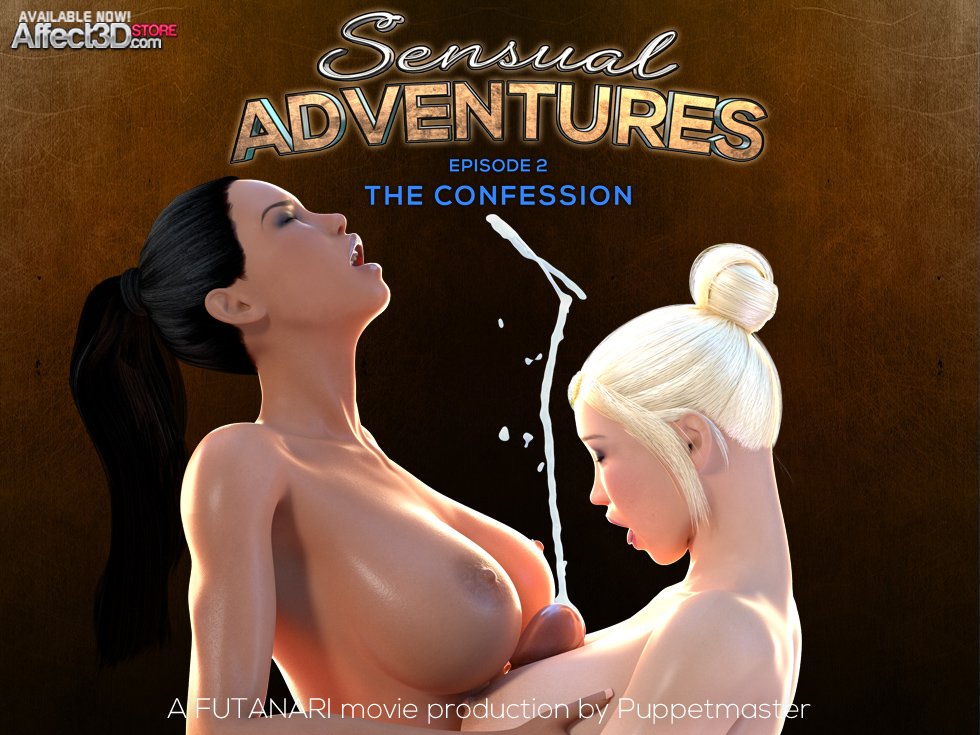 Sensual Adventures: Ep. 1 & 2 Bundle
With the release of Sensual Adventures: Episode 2, The Confession, we also wanted to introduce a new bundle for you! Now you can get Sensual Adventures Episodes 1 & 2 in the Affect3D Store at a reduced price!
Sensual Adventures: Episode 1, The Reunion – Someone has unexpectedly entered into Brittany's apartment. As she goes to investigate it's no other than her ex, Trinity, sitting on the couch and wanting to make amends. Brittany isn't too pleased to see her and doesn't want to have anything to do with her. But luckily for Trinity (and us!) she knows how to reel Brittany in. Brittany's cock gets licked, stroked and sucked while her pussy and ass are teased. She invites Trinity to fuck her ass which she happily obliges. Trinity takes charge and sends Brittany to the height of ecstasy before Brittany cums all over her couch and Trinity cums deep inside her ass.
Sensual Adventures: Episode 2, The Confession – Things aren't over between these two stunning futanari. Brittany wants to return the favor and begins to tease Trinity's massive cock. Brittany's cock begins to get rock hard and they switch to the 69 position where Trinity's tight pussy becomes dripping wet. Trinity can't wait to have Brittany's massive cock deep inside her and the two go at it in multiple positions. Brittany may not have wanted to see Trinity again but she can't deny how horny she makes her. Trinity on the other hand has something up her sleeve yet again…
This bundle includes two episodes of futanari animation, Sensual Adventures: Episode 1, The Reunion & Episode 2, The Confession, from the one and only 3DX artist Puppetmaster. Both episodes runs for about 15 minutes each and come in two versions – one with music and one without. If you haven't bought Episode 1 already then today is your lucky day! You can buy the whole bundle for just $30.00!