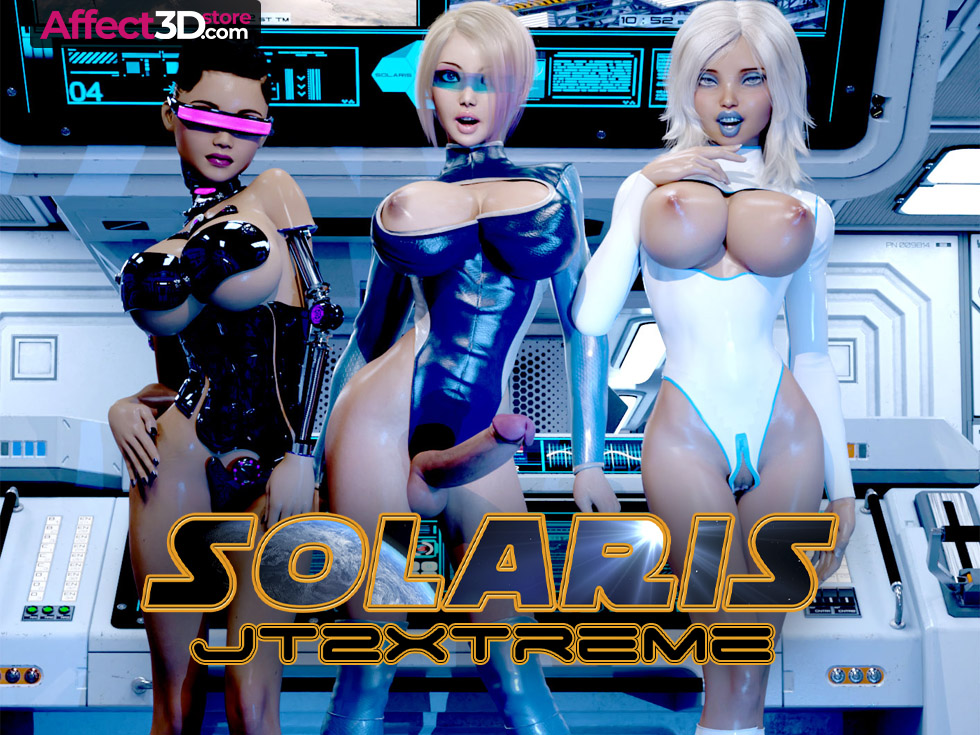 JT2XTREME is back with a sci-fi epic that's bound to tickle your fancy! Remember that movie with George Clooney? Well, this isn't it, it's way better! Indeed, FutaErotica – Solaris is the sci-fi 3DX extravaganza we've all been waiting for!
Orbiting the Earth in the near future, the space station "Solaris" is a hub for all interstellar traffic as well as a research and exploration vessel. Being isolated in space isn't easy so crew members indulge in kinky pleasures to pass the time. I mean, after all, who wouldn't? Between busty futas and a set of interesting machinery that does more than just maintenance, they've got their hands (and all holes) full! Watch as they fuck each other and themselves throughout the station!
Watch the promo above for a sneak peek at what you'll get in FutaErotica – Solaris. The latest release from JT2XTREMEcontains 27 minutes of video and 50 high-resolution images! All for $13.95!