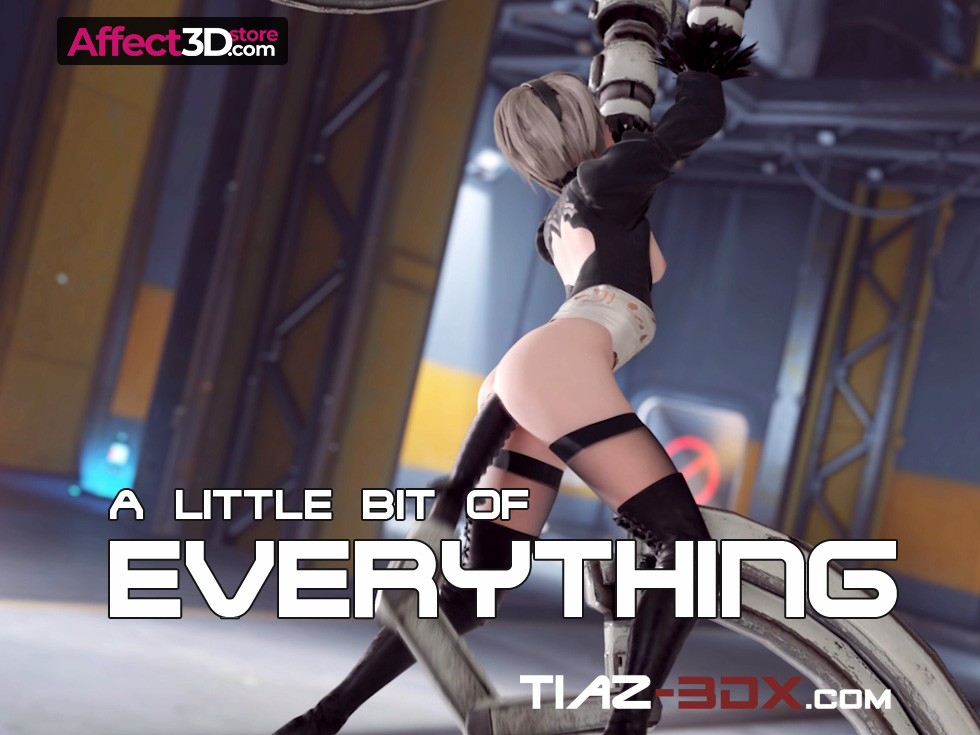 Well hello there, 3DX fans! And welcome to a very special release from the talented Tiaz! Tiaz, if you didn't know, did the music for the first Bloodlust: Cerene, but his creative talents extend far beyond music. He's been creating 3D animations for some years now and releasing his works on Patreon. His first Affect3D Store release, the A Little Bit of Everything bundle, packs up 76 looping animations from his Patreon and offers them to A3D fans in one convenient bundle!
Within Tiaz's amazing animation collection you'll find — as the title states — a little bit of everything. From anal to oral, to dildos and machines, this bundle has it all! Tiaz's work features all types of girls, so you're likely to find at least once you're into. In any case, this bundle – the first of a trio, has exactly what you're looking for!
The 76 looping clips in the A Little Bit of Everything bundle total 5 minutes and 59 seconds in 30FPS, and includes some bonus 60FPS versions for many of the clips! You can grab the whole collection for just $19.90! Check it out now in the Affect3D Store!