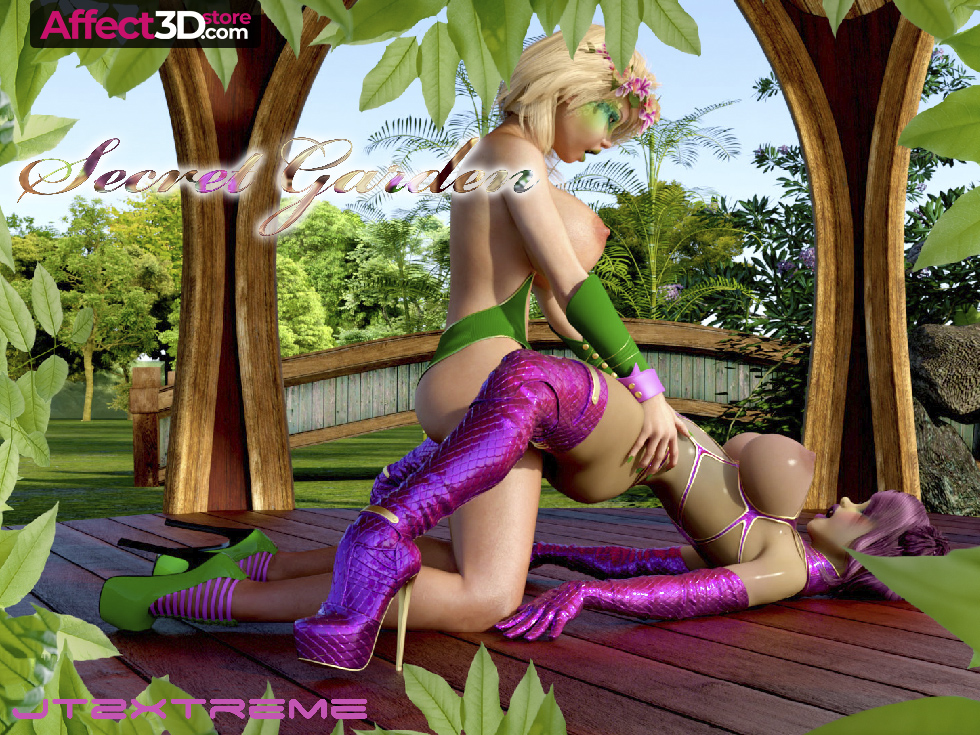 Ever wanted your own secret garden full of ideal spots for a romantic fuck? Well, today, JT2XTREME brings a brand new, futanari animation to the Affect3D Store with FutaErotica – Secret Garden! In this 3DX animation the secret lives of forest nymphs are on full display… And it's pretty much what you'd expect, given the Greek myths about these divine creatures are where the word "nymphomaniac" comes from.
In this episode, two nature-loving nymphs do just that in their very own idyllic sanctuary! The pair fuck each other senseless to a backdrop of colorful plants and flowers. From doggy style to standing and a hot 69, these are two minxy nymphs! Watch the trailer above for a cheeky, sneak peek!
You can grab this weekend's feature release — that's a 27 minute video and 50 high-resolution images — for just $13.95!