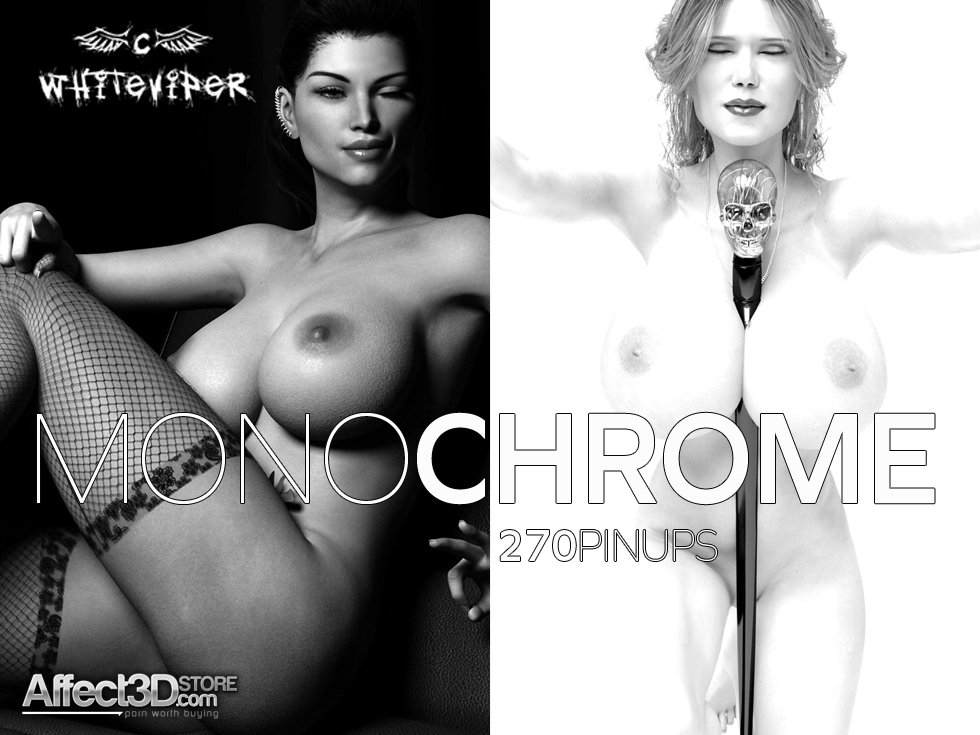 Sometimes you just want boobs, to hell with concept and plot! And that's where straightforward (ha) porn, pin-up sets, and tasty POV works come in. WhiteViper's taken a little departure from their usual works (story and character ahoy!) here in releasing a pin-up set, set in the classy monochrome scale.
This set covers four years of work from WhiteViper, amounting to close to 300 individual images. That's… a lot of tits and ass.
There isn't much more to say, so enjoy some samples below and check out Monochrome Pinups from WhiteViper, available now in the store for $5!