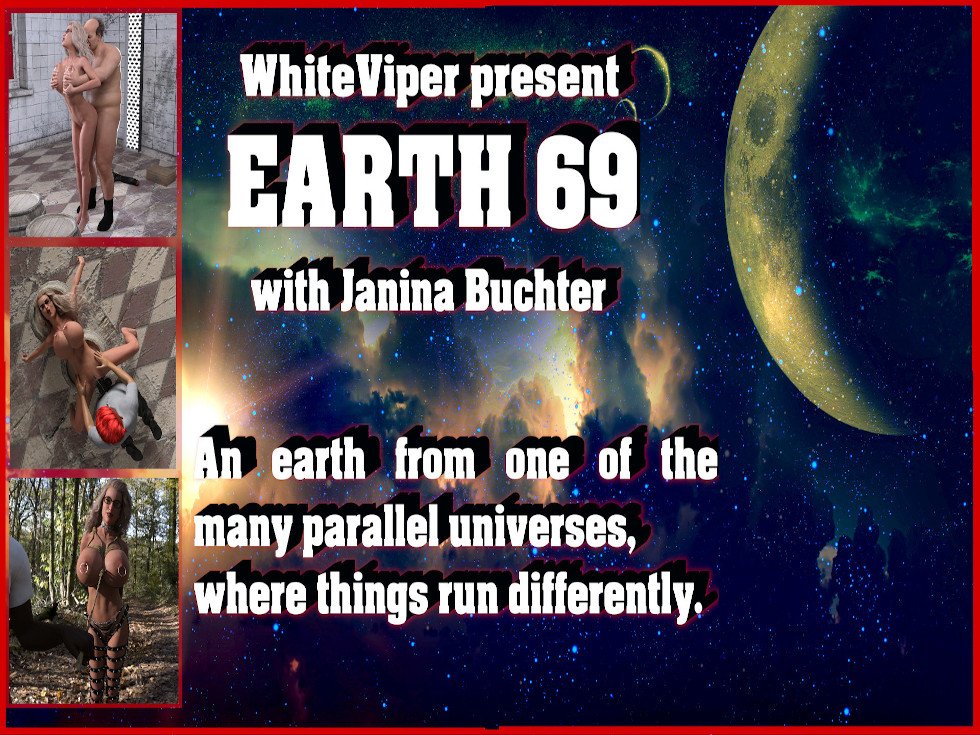 WhiteViper's latest release takes place on an alternate reality version of our world – Earth 69. A more united world, Earth 69 has a great deal of freedom afforded to its citizens. Even with education, as long as teachers get students to achieve top performance, they're allowed to teach their curriculum as they please.
I'd hope you can guess where this is going. 😉
In EARTH69 with Janina Buchter, we see a professor transition to sex-inspired education in order to get her students' participation and grades up. Starting with skimpy attire and student participation in front of the class, she moves up to starring in photo shoots for student projects. It's more hands-on action, though not explicit sex with any of the students… at first, anyway. After a sexy day and night with her director and 'father', she ups the ante and adds filming to her course content.
You can see for yourself how that plays out in the 52-page two-panel comic, and all of the creamy finishes that follow. Check out EARTH69 with Janina Buchter in the store for $10.00.