As we inch closer and closer to the release of 3DXChat in the Affect3D Store, we thought we take the time speak with the developers of this amazing game. Sex Game Devil has been effortlessly in creating one of the most unique video games by allowing players to fully interact with others through fucking. With technology advancing every day, the company continues to evolve the gameplay mechanism with devices like the Vstroker and Oculus Rift that provide a brand new experience you must try. That's why it was a great opportunity for us to speak with Sex Game Devil about the game's development and see what else they're cooking up.
And be sure to come back tomorrow for the release of 3DXChat in the Affect3D Store and get a 10% discount for signing up!
Tell us about Sex Game Devil. What's the story behind the name? Are you as devious as the name suggests? Where are you guys from?
We have decided to start developing adult games in a far 2008 because this sphere of work was attracting us for a quite long time as we were having a great experience in developing normal games. With the SexGameDevil brand we have come up due to the small devil soft toy, which we found in one of the shops. We liked it and decided to make it as our symbol. If you are willing to know about our location, then it will be true if we will say that we are from Mars. But if in serious, we managed to gather the most talented people from all over the world in one team, where we collaborate successfully since few years towards one goal.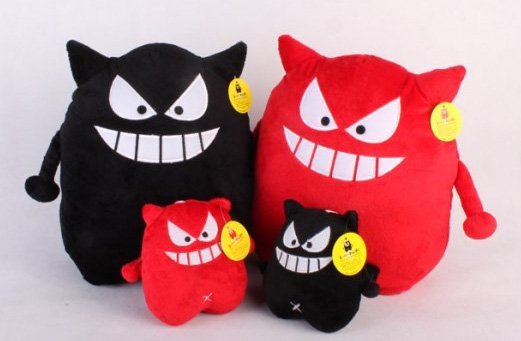 Tell us about the 3DX scene in your country? What's the general public view of sex, porn and 3DX? Is it become more socially acceptable or do we have a long way to go?
We think that 3D sex games are awesome! Enjoy it, but don't forget about relationships in a real life!
What do you find most interesting about 3DX and what drew you to the realm of adult gaming?
Of course, we are talking about women's beauty and relationships between men and women 🙂 We have a dream! We dream to create the best community for adults and comfortable virtual world for new contacts, romantic dating and chit-chats.
Before we talk about your main project 3DX Chat, tell us about your early experience in 3DX game development,  your early projects. What were some of the insights you gained from creating them? Tell us about some of the low points and high lights?
All our previously launched games were single player only. But we were always dreaming of creating an online project, which is virtual world for many players, where people can interact and make new relationships with each other. And finally we have realized our dreams into reality. Welcome 3DXChat!
Let's talk about 3DX Chat. How successful has the game been for you? What was the initial idea and concept behind the game? Is 3DX in the name a reference to the 3DX genre? Have there been mainstream games that you wanted to port over to adult? Were there specific influences?
3DXChat is our most successful project and the most popular game in the market of adult games. Initially we had an idea of creating a game where players can be guests of each other, chit-chat and make love. After the first release it was clear that we can offer much more to our players, as we can offer freedom of movements across the world, dancing parties in a clubs with live DJs, vocations on sandy beaches, chance to configure their own houses. We have successfully developed all that and continue enhancing the game. 3DXChat is not just another sex game, it's a virtual 3D world, which is developed and expanded day by day.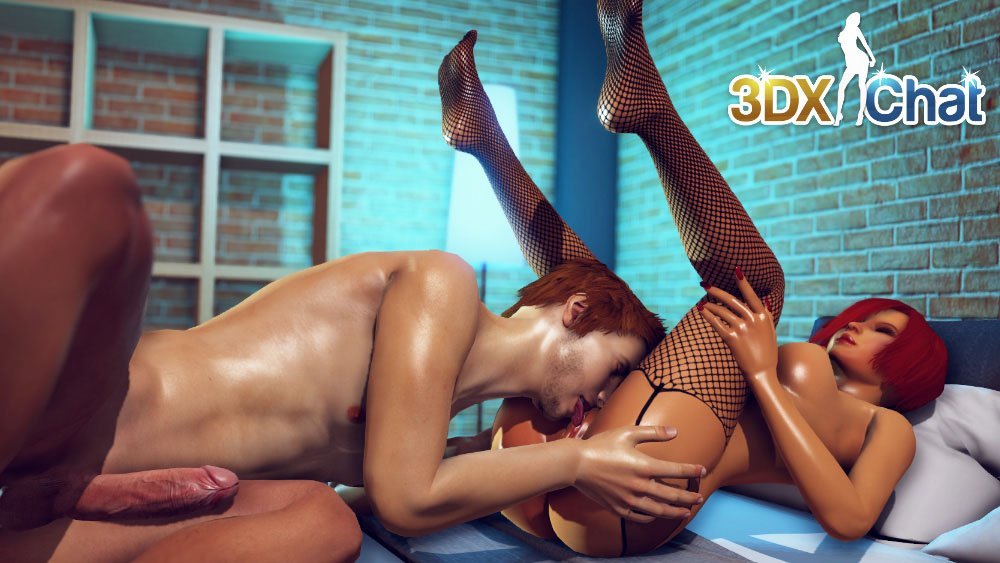 You appear to be adding a good amount of content based on player feedback? What were some of the most interesting/ surprising suggestions? Has the direction of the game development changed since it's inception?
Yes, thanks to the suggestions from our players as we are adding the most actual contents into our game. And we are thankful and grateful to our constant players for inspiring us and suggesting their interesting ideas.
The most interesting idea was "public gang bang & bukkake room"
"A special room for girls who cant get enough. just a basement with a mattress in the middle and 1 or 2 girls on it, ready to get screwed by many guys. some stools around it for men waiting her turn and some watchers/voyeur places. some poses just to jerk on the girls giving them nice bukkake showers and creampies."
however we didn't realized it yet 🙂
Yes, the initial concept of the games has changed towards better side. Before, the game was oriented on sexual actions only, but now it's the whole virtual world for adults.
You've even implemented technologies such as the vstroker and Oculus Rift. How has the uptake been amongst players?
As you might know, 3DXChat was awarded by "The most innovative game of the year" award, as our graphics and animations are the top quality on the market of adult games. And due to talented developers we embedded VStroker penis controller support and Oculus Rift headset of virtual reality. Due to these devices we managed to closely tie the virtual sex to real one and by looking at our innovations you can understand what kind of sexual entertainment there will be in the future 🙂
As for now these devices are not owned by many, but we are sure that in a closest future the number of such players will grow.
Which location is the most popular inside the game and what content or feature has been getting the most positive feedback?
The most popular place in the game is 3DX Night Club. This is our first location. People really like dancing, talking and spend their good time in club, while exciting music of professional DJs is played.
We received lots of positive feedbacks when the Love Island location was added into the game, as we have even made an awesome party with fireworks as an opening ceremony of this location. Players were amused. Despite the club, the Love Island has more romantic and magic atmosphere, where you can relax and plunge into infinite flirt with your favorites.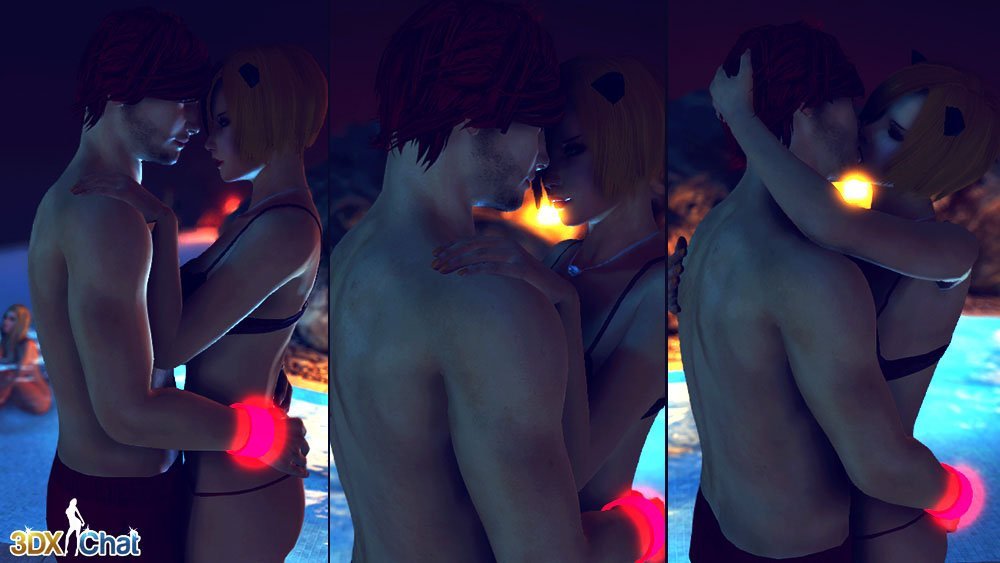 Currently we have 5 locations in the game. Besides the Night Club and Island, we have the following locations available in the game: tropical beach, luxury yacht, Sin Club. Every character has 2 privately owned apartments, where they can invite their guests. We are always improving locations and plan to add new ones.
I found the sex animations and detail of the characters better than other adult games. Is the sex or the chat feature the main aspect to the game? How important is the sex in the overall direction of the game? How do you plan on developing the sex positions and sex game play in general?
Yes, sex animation, graphics and character details we have it on the top quality level, but no matter that the main thing in 3DXChat is the wonderful community. Many people join our game just for the sex only, but in the result they get much more and make-up new friends and start building relationships…
We add sex poses and clothes that are offered by our players. They send us names or pictures with poses, then make-up voting in our forum and add new content that gets the most votes.
Do you use mocap for animation or is it key framed? Do you use a different approach for general animations and sex positions? Are you looking to improve the current dance moves or add new ones?
Practically all our animations are created with the help of mocap with followed manual improvements. It's all about general animations and also sexual poses. We are continuously improving the game, including its animation, and if we can see that we can improve animation of dances then we do so.
Considering the game is an always online MMO, what were some of the biggest technical hurdles you've had to overcome and what implementation/ feature are you the most proud of?
The hardest thing was developing private online server for MMO from scratch and also creating graphical elements of next generations. But most of all we are proud of our players! We are proud that we have created outstanding and fast-growing community of positive people.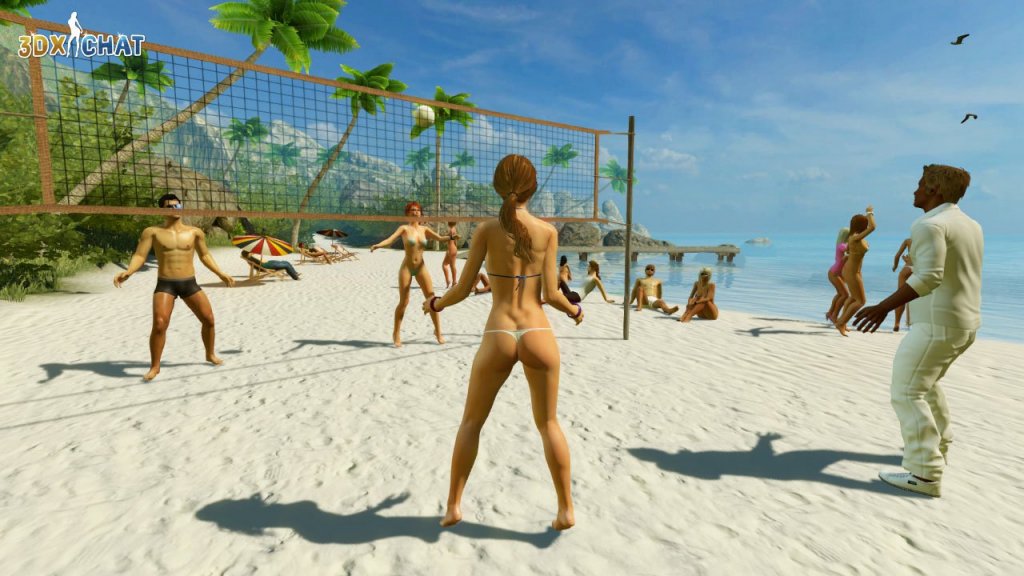 You've recently added some dick girl content? Was there any objection to such content or was the feedback generally positive? The implementation is currently limited to turning it on/ off during sex. Are you planning on a dick girls as their own gender or extending the female characters with more dick girl features? Are you looking to make more of the male sex positions available to the dick girls?
We get suggestions to add shemale characters into our games. We have decided to make an intermediary choice by adding option of switching on penis (or strapon) for ladies in few poses. Yes, we are planning to develop such type sex together with traditional one.
What are some of the upcoming features and content that you can tell us about? Are there any major game developments and changes planned in the near future?
The main modification that is prepared for launching is public User Room. We want to enable the option for each player to create their own location and invite there many different people in a same time. This ability will let every player to reveal their personality constructively and get popularity in 3DXChat world.
Is 3DX Chat your only focus now or are you still working on other game projects or are planning to work on in the future?
Currently we have focused all our forces on development of 3DXChat. It's better not to disperse on many various projects, but doing one of them at the high quality level. Our plan for the future is to develop and improve 3DXChat by adding new content, support of various devices.
What is your opinion on 3DX and gaming in general. What do you think it's future potential is? Do you think there are specific types of games that will work well with 3DX?
We think that adult games will be developing in the future towards virtual reality due to technologies such as Oculus Rift and VStroker. Regarding the genres of sex games, quests are the best fitting, which offer players adventures with certain storyline and MMO online games where people can interact with each other.
Tell us the process that goes into your works of art. What are your tools of the trade? Give us an insight into your workflow.
3ds Max, Mudbox, MotionBuilder, Photoshop, xNormal and CrazyBump are used for creating graphics and animations. The Normal Map technology is actively used in production. It allows visually increase the quality of object details without adding extra polygons into the model, thus improving performance of the game.
Do you have any advice you'd like to give to any aspiring artists?
Artists are advised to merge into teams and communities, because by working on a project in a group we can get more experience and development runs faster.
Where can we find you online at?
You can find us at our main site 3DX Chat and also the following places.
Our Twitter: https://twitter.com/sexgamedevil
Facebook page: https://www.facebook.com/SexGameDevil
YouTube channel: http://www.youtube.com/user/3dxchat
Our forums: http://3dxchat.com/forum/
Send us a message: http://sexgamedevil.com/contact.html
Any last words for our dear Affect3D readers?
Dear Affect3D readers, we wish you health and inexhaustible energy. Love your relatives, do self-developing and enjoy your life.
Be sure to come back tomorrow for the release of 3DXChat in the Affect3D Store and
get a 10% discount for signing up

!