Hey monster fans! We wanted to let you know that we've just uploaded the final version of Jared999D's latest 3DX animation, Secret of Beauty 4 Kunoichi Edition. If you've been following the site you'll know that we released an "early access" version of this 3D animated porn film several weeks ago, promising at the time that a slightly longer, slightly more polished final version would be coming soon. We also promised you a proper trailer that would show of more of the actual content of the animation, rather that just a few raw shots. Well, it's all here now.
The new version isn't dramatically different than the early access version, but it's the version Jared intended to release so it's worth a second look if you enjoyed it the first time around. Jared has added a few additional shots and camera angles, plus a longer creampie scene at the end, which brings the new final runtime up to 17 minutes 20 seconds. Marie has also dubbed in some new audio to match Suzi's final scene with the orcs better, so the final scene will feel a bit different than it did before. Jared has also setup multiple audio tracks, which will allow users to switch between the original version, a music version, and a version with no monster groans (Note: Mac Users will need to use VLC player or similar to switch between tracks).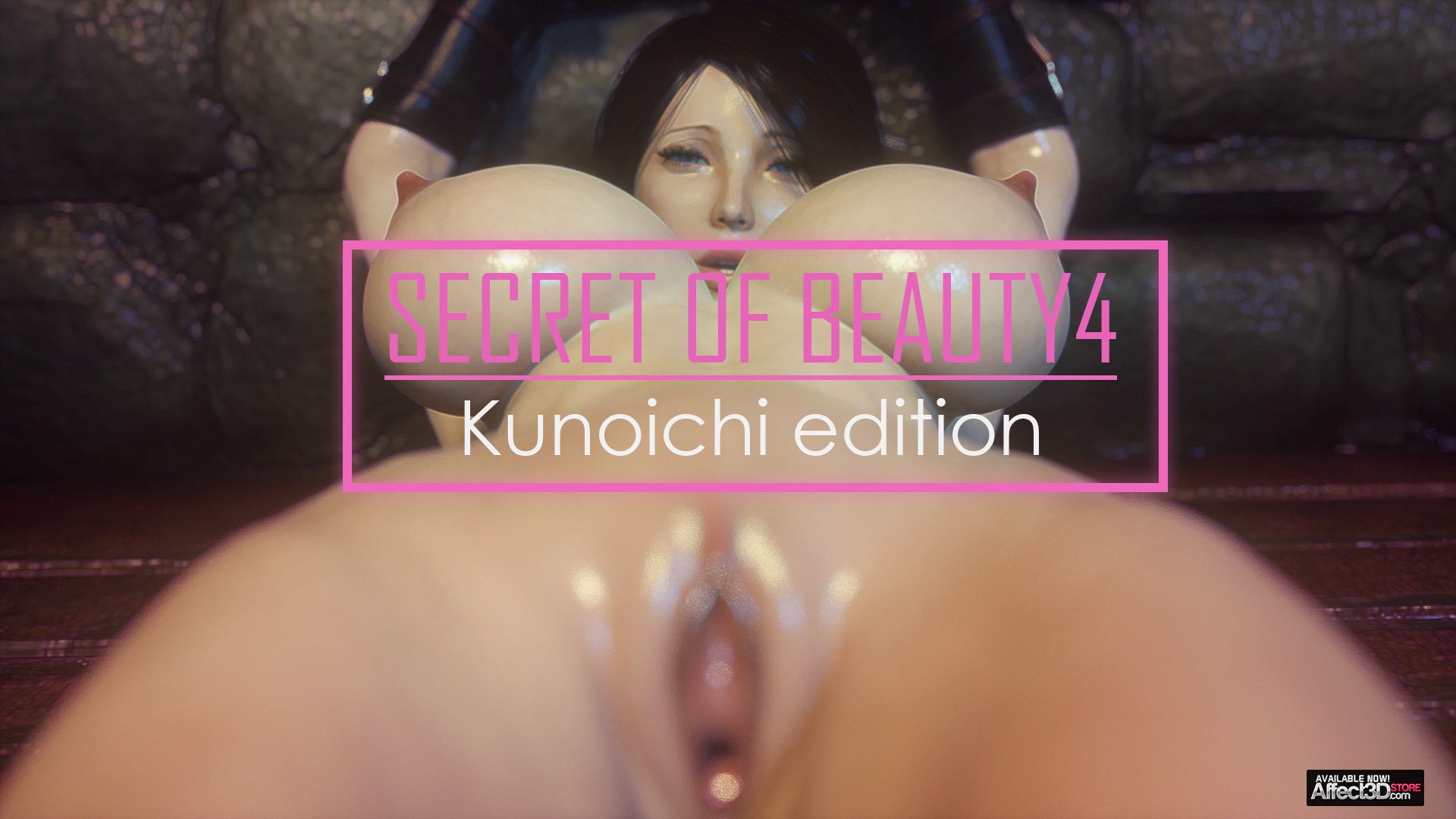 Secret of Beauty 4 Kunoichi Edition Promo Image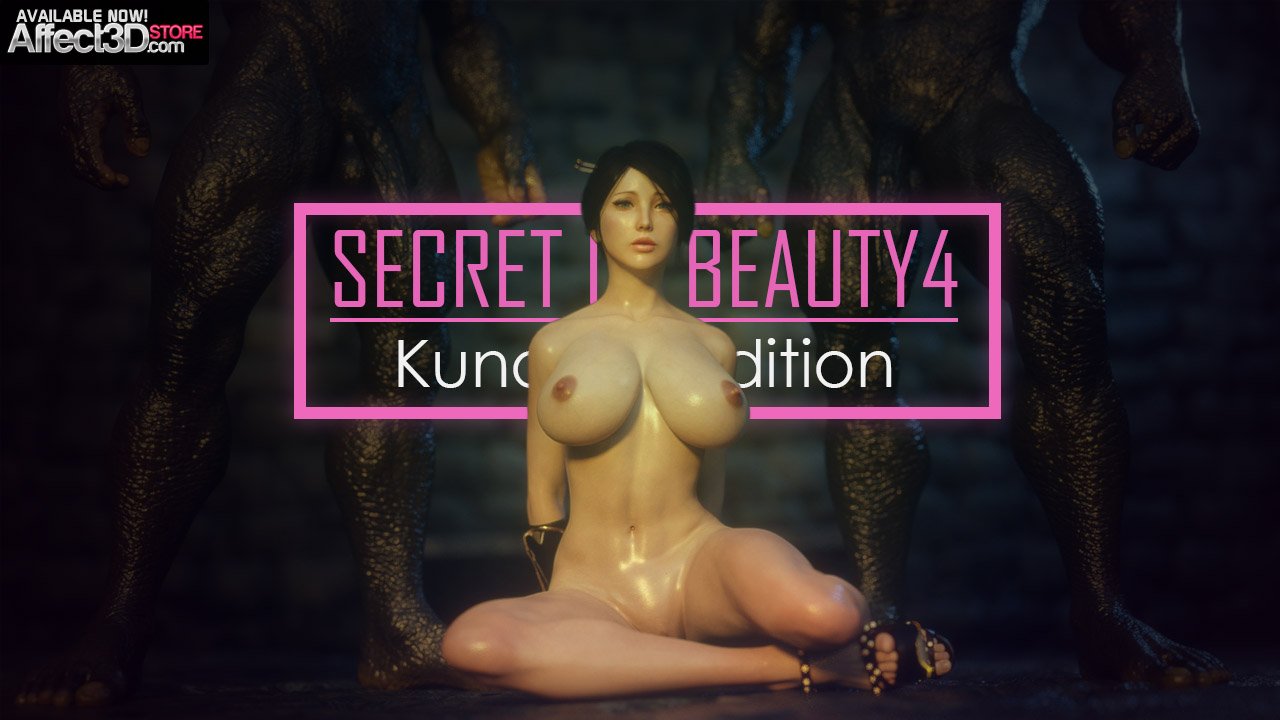 Secret of Beauty 4 Kunichi Edition Promo Image 1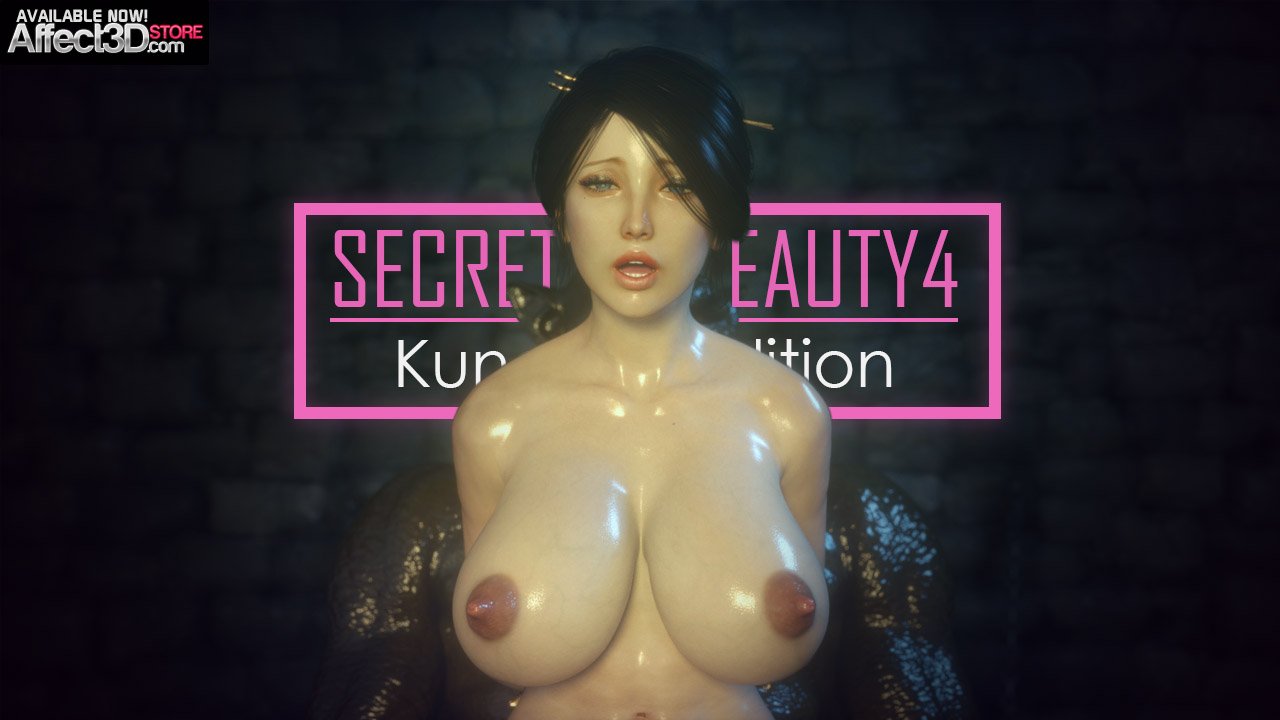 Secret of Beauty 4 Kunoichi Edition Promo Image 2
Secret of Beauty 4 Kunoichi Edition Promo Image 3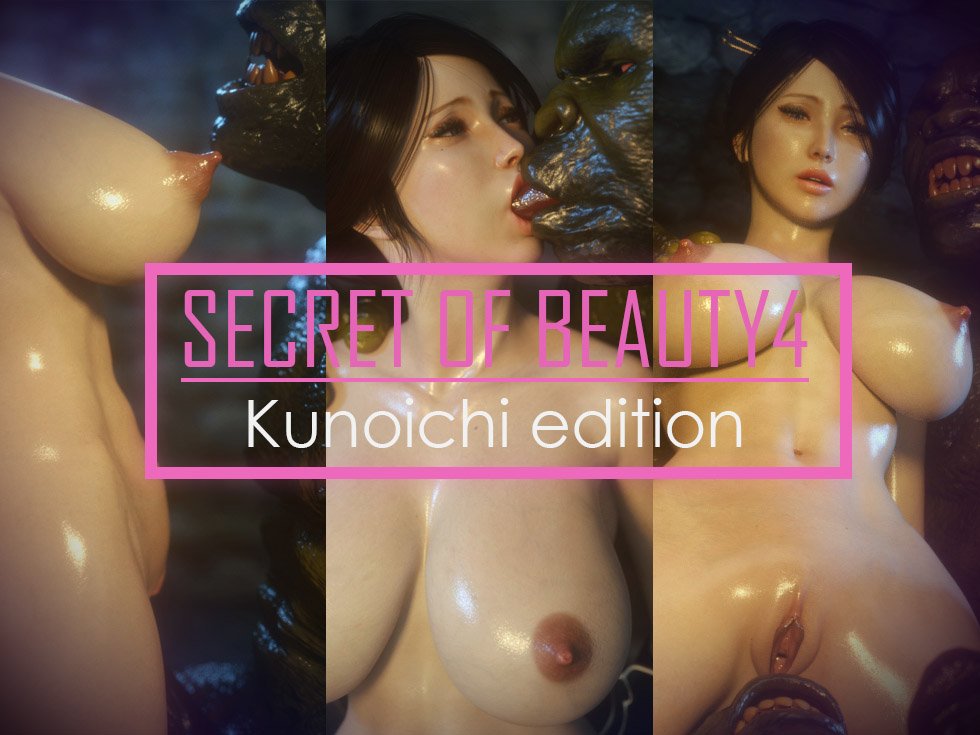 Cover to Secret of Beauty 4 Kunoichi Edition by Jared999D
If you've already purchased this animation all you need to do is visit your Affect3D Store downloads page and the new version will be available for you. If you haven't purchased it already, however, check out the trailer above to see what you're missing. Anyone interested in purchasing it can buy it as a standalone download for $16.95, or get it in one of Jared's new bundles (A $25.95 Full-length Animation Bundle and a $40.95 Secret of Beauty 1-4 Bundle). Enjoy!