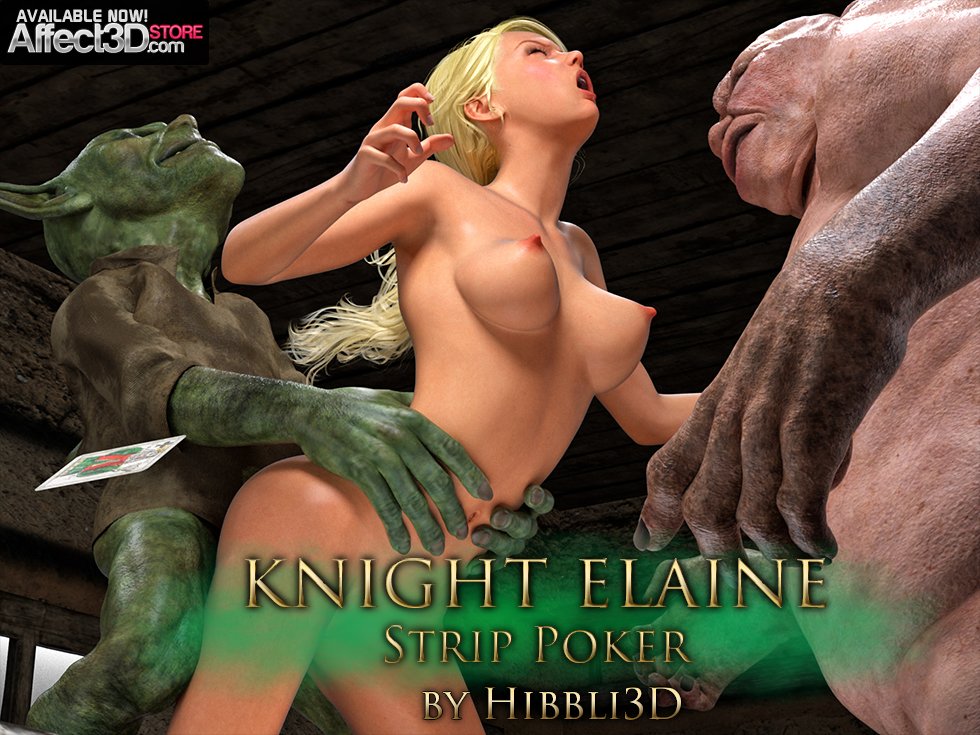 Knight Elayne is still confined to the tavern but that doesn't stop her from having a good time! In the latest from Hibbli3D, now available in the Affect3D Store, Elayne joins the local monsters in some Strip Poker… which of course leads to a monster sex gangbang.
Elayne is in her pajamas and sees what's going on in the tavern. A game of poker is taking place and she wants to be part of it. She takes a couple drinks and things slowly become less about poker and more about well, her. She gets up on the table while the monsters offer her more drinks. Gladly taking them her clothing comes off one by one until she's completely naked.
The monsters then take turns filling Elayne with their cocks. She gets tag teamed with double penetration and swiftly receives anal with a massive cock. When it's all said and done she's left on the table covered in cum from head to toe. They've made quite the mess and Elayne will be the one left to clean it up.
Knight Elayne – Strip Poker spans across 57 images and contains oral , anal and vaginal penetration as well as double penetration. Grab your copy today for $8.00!